Total Nerd
Everything That Happened In 'Westworld' Season 3, Episode 1, 'Parce Domine'
Updated March 19, 2020
17 votes
9 voters
11 items
List Rules Vote up your favorite moments from the episode.
Westworld is finally back with a third season that feels very different than the two that preceded it. After finally escaping from the park, Dolores is wasting no time in exacting some well-earned revenge on people while also getting more information to aid her as she builds up her revolution. While she's doing that, Bernard has been trying to lay low now that the world thinks he was to blame for the Westworld massacre in Season 2. We also begin to dive into Aaron Paul's new character Caleb and the kind of role he'll play at Dolores's side.
Dolores Gets Revenge On A Westworld Guest Who Assaulted Her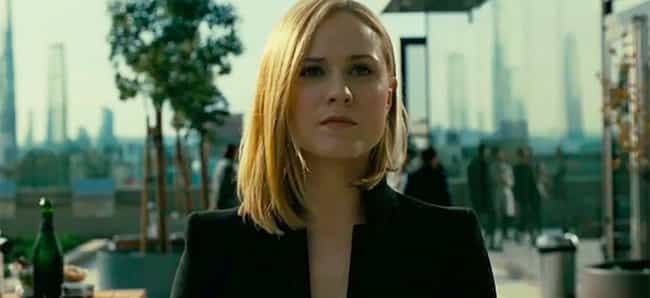 The episode begins with one of the Delos shareholders reading the news of the massacre in Westworld. He wants to sell everything he has in the company and then turns in. He's incredibly security-conscious and locks everything down before doing so. That doesn't stop Dolores from breaking in and taking over his system. The man was apparently a guest in the park and had assaulted Dolores during his trip. With Dolores in the real world she is ready to exact some revenge.
She plays with his mind, making him see the abuse he caused his first wife before covering up her murder. Before she heads out, Dolores makes him hand over a number of documents he was meant to destroy and a large sum of cash. After the transfer he tries to kill her with a golf club, but Dolores has one last trick up her sleeve and the man ends up dead in the pool.
Caleb Uses A Criminal-Hiring App To Make Money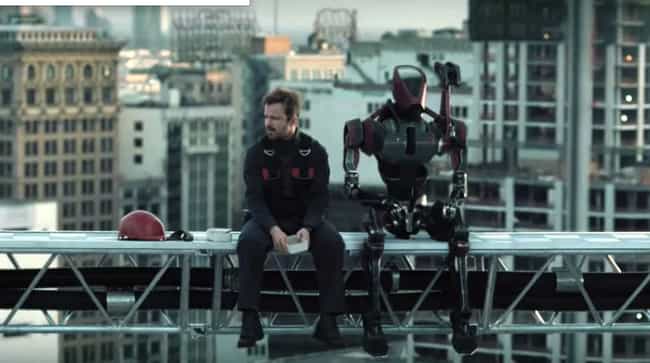 Caleb (Aaron Paul) wakes up in LA and catches his friend up on life back home. He works construction with a Delos robot each day, just trudging through life. His friend Francis asks if he ever thinks about getting his implant put back in but he says no. His mom is also having health problems and his construction gig isn't paying her bills. So he's working a night gig using an app to perform criminal acts.
The app hires based on stats for jobs done, and according to the person Caleb delivers a package to his stats are trash. He and two of his "coworkers" rob a futuristic ATM and head off clean without a care in the world and $1,200 richer.
Bernard Is Laying Low As A Factory Butcher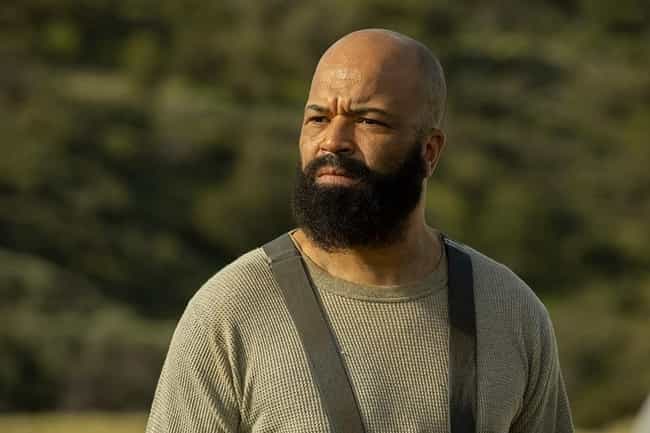 After the events in Westworld, many people at Delos know Bernard holds some of the blame for what happens. Because of that, he seems to have spent the last few months laying low as a butcher and factory worker producing food for cities. Once he's off work he works secretly on himself, concerned he might be in contact with Dolores without him knowing. He asks himself if he'd ever lie and he says he wouldn't and that he hasn't seen Dolores since leaving the park.
Caleb Goes To Therapy For His Time Serving In The Army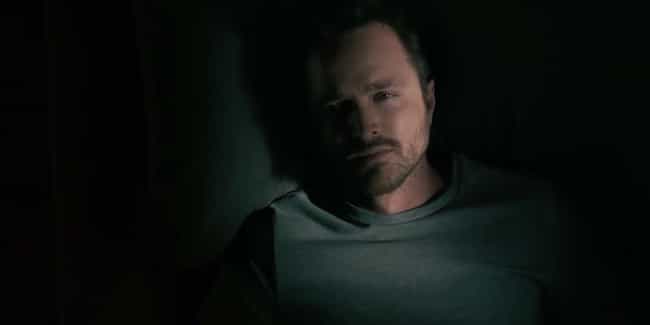 Caleb is clearly struggling with something from his past. He tells his therapist he's working on getting a new job and getting his "points" up, but what his doctor really wants to know is if he is connecting with Frances – someone he served with. He asks Caleb what happened and there are flashes to him and Frances in uniform the day something big happened but before he opens up he gets an alert for a new job from his app – a bigger job worth more stats.
His new gig is marked as "party cleanup" and when he arrives he finds a man losing it after taking something. He and his buddy from the ATM heist take care of the guy despite Caleb's hesitation about doing personal jobs.