Weird History
What Did Birmingham Actually Look Like During The Peaky Blinders' Heyday?

Animosity among organized syndicates, a clash between Sloggers and the police, and an unstoppable wave of transgressions: The Birmingham shown in Peaky Blinders isn't far off from the real Birmingham of the late 19th and early 20th century. An industrial city caught within a greater historical context and between poverty and technology, Birmingham saw terrible mishaps, alcohol-fueled rage, and widespread lives lost on its streets. The police had their hands full with hammer-wielding problem drinkers, window-breaking groups of boys, and men selling horse meat on the streets. And the real Peaky Blinders were only one of many rival syndicates that grew from Birmingham's industrialized poverty.
Many of the greatest TV shows of all time don't have settings half as fascinating as 19th-century Birmingham. Children who couldn't find jobs in factories joined syndicates, and thousands visited the pubs every Saturday night. It's no surprise the overcrowded slums of Birmingham gave rise to syndicates like the Peaky Blinders.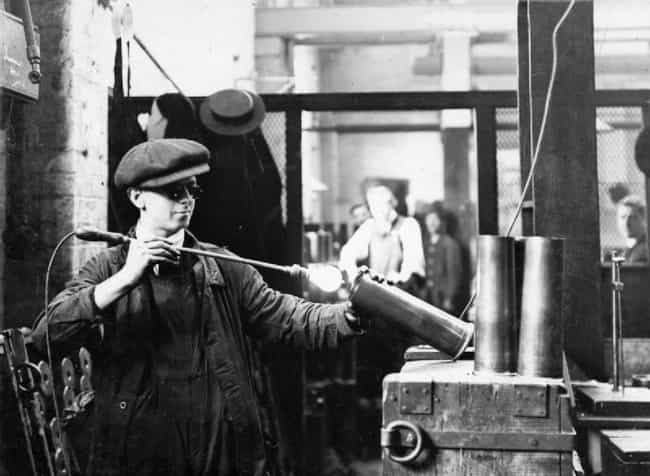 Workplace Mishaps Mangled And Claimed The Lives Of Men In Industrial Birmingham
Birmingham was a major industrial center in the late 19th and early 20th century. But the industrial boom brought a high number of workplace mishaps to the city. Transportation and industrial hazards either left men mangled or claimed lives.
In one case, workers pouring molten metal decided to leave work to get a drink. The molten metal then overflowed, instantly dooming multiple men. One victim nearly disintegrated, burned by the metal, while another lost most of his skin. A third tried to escape by leaping into a canal, but he still perished.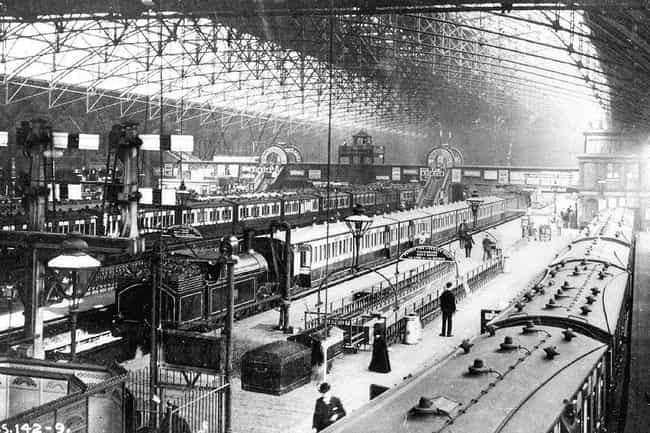 Birmingham Had Modern Technology, But A High Crime Rate
In the 19th century, Birmingham boasted the largest rail station in the country. As an industrial city, Birmingham led Britain to a technologically modern future. But industrialization left many in the city behind, as antipathy among organized syndicates dominated the streets.
For example, on August 15, 1886, two rival groups clashed on Rocky Lane. Hundreds of boys and men fought each other, using belts, sticks, and bricks. Birmingham's entire police force was called out to end the brawl.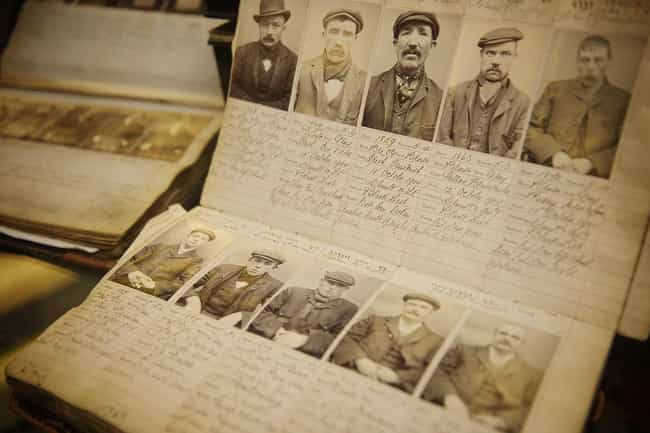 Police Couldn't Control The Rising Number Of Syndicates
From the 1870s to early 20th century, fighting among syndicates erupted in Birmingham. These groups struggled over territory, contending with each other using lethal tools. In 1872, Birmingham Mail reported 400 "roughs" targeted the Cheapside area. A small number of policemen were sent to confront the sloggers, but they only managed to apprehend three people, "including two very poor youths of no fixed home."
The police, vastly outnumbered by the syndicates, barely managed to hold Birmingham together.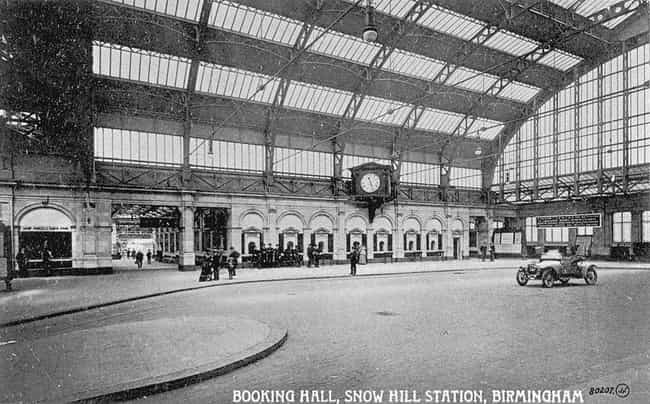 Sloggers Broke Windows And Brought Terror On The City
Fighting among syndicates was a common occurrence during the high point of the Peaky Blinders. Antagonistic groups known as "Sloggers" brought terror onto the streets, brawling and breaking windows. During one riot in the 1870s, the Birmingham Daily Post reported a group of hundreds "threw brick bats and stones at the windows of hucksters (general stores) and confectioners."
The police superintendent warned the magistrates that for several weeks, boys had wreaked havoc on the Cheapside area and Barford Street by smashing windows.