Weird History
How People In The Victorian Era Spent Their Free Time
In a time before smartphones, social media, and binge-watching, the Victorians were remarkably creative in finding ways to spend their free time.
A culture obsessed with the afterlife, the Victorians would spend the day enjoying a meal next to a grave and then the evening trying to contact a lost loved one. Fascinated by the teachings of Charles Darwin and the scientific revolution, they paid fortunes to collect rare plants and witness medical anomalies firsthand. Even expired animals could be grouped into entertaining tableaux for audiences to wonder at.
With hobbies bordering on the occult, morbid, and just plain weird, it's no wonder we're still fascinated with life in the Victorian era more than a century later. Below are some of the more unbelievable - but all very true - hobbies Victorians enjoyed in their free time.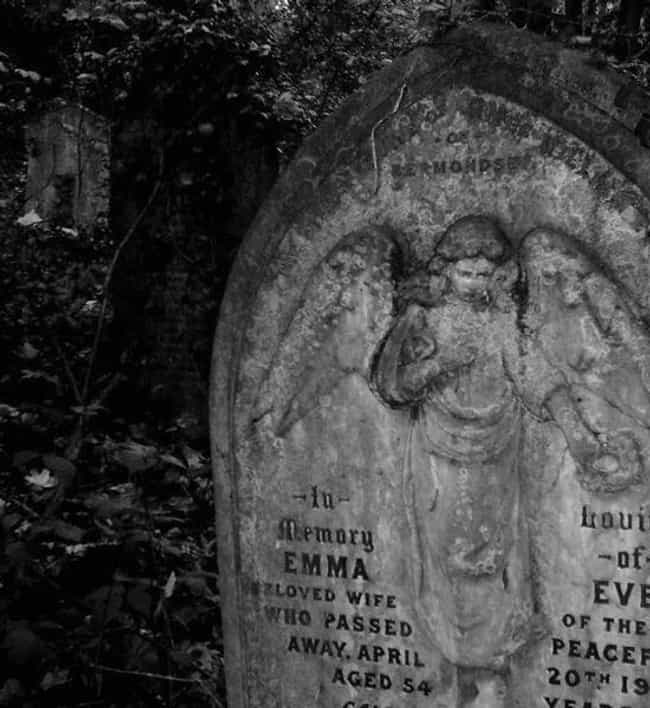 They Picnicked In Cemeteries
While today we see cemeteries as quiet, somber places, the Victorians saw them as the perfect spot to enjoy a meal. The trend of picnicking in cemeteries became so popular that by the end of the 19th century, regulations were created to prohibit refreshments on the grounds.
The cemetery picnic fad came about for a few reasons. First, there was a high mortality rate among women and children during the Victorian era, meaning cemeteries were a place for family members to be close to a loved one that had unexpectedly passed. There was also a lack of public parks throughout the United States, making cemeteries one of the few spaces with plenty of lawn to spread out on. In the Victorians' defense, public cemeteries were designed to look like gardens - unlike traditionally solemn church cemeteries.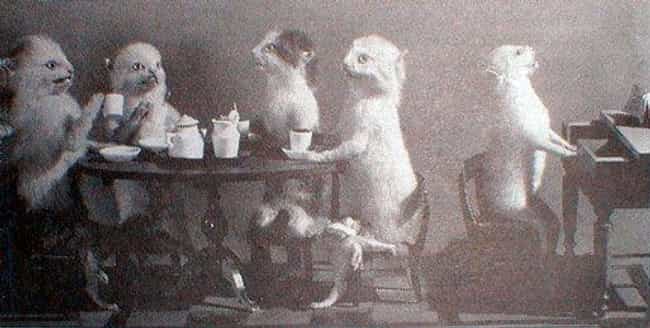 They Anthropomorphized Taxidermy
The Victorians' obsession with the afterlife often spilled over into other areas of their lives. As interest grew in the study of science and nature, Victorians became increasingly curious about taxidermy.
Taxidermy had been invented only a century before the Victorian era, and usually left animals looking like grotesque cadavers. At the first World's Fair in London, German taxidermist Hermann Ploucquet displayed his massive collection of lifelike anthropomorphized taxidermy to eager crowds. The various tableaux he created included a schoolhouse full of rabbits, singing cats, and ice-skating hedgehogs. Ploucquet's taxidermy was one of the most visited exhibitions at the 1851 World's Fair - and a favorite of Queen Victoria.
It's interesting to note that English author Lewis Carroll also studied Ploucquet's exhibits and published Alice's Adventures In Wonderland years later in 1865.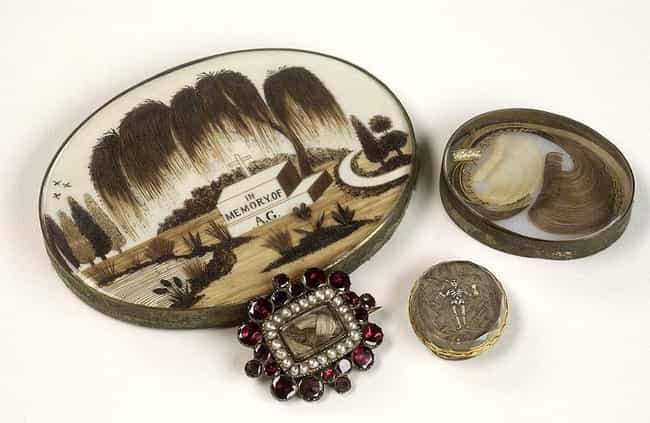 They Made Jewelry Out Of Human Hair
With loved ones perishing often and unexpectedly, Victorians developed different ways to keep the memory and spirit of their dearly departed alive. One of the more extreme examples of this trend was turning the hair of a deceased person into jewelry. For instance, a husband might have a lock of his wife's hair turned into a watch fob after she passed in childbirth. Women regularly wore rings, necklaces, and brooches containing the hair of a child or close relative who had passed. The Victorians even collected locks of hair for their scrapbooks. Wearing hair was normal, if not trendy.
Although turning hair into jewelry fell out of fashion by the mid-1920s, the Morbid Anatomy Museum in Brooklyn offered a hair-making class as recently as 2014. There is even a Victorian hair museum in Missouri that is open to the public.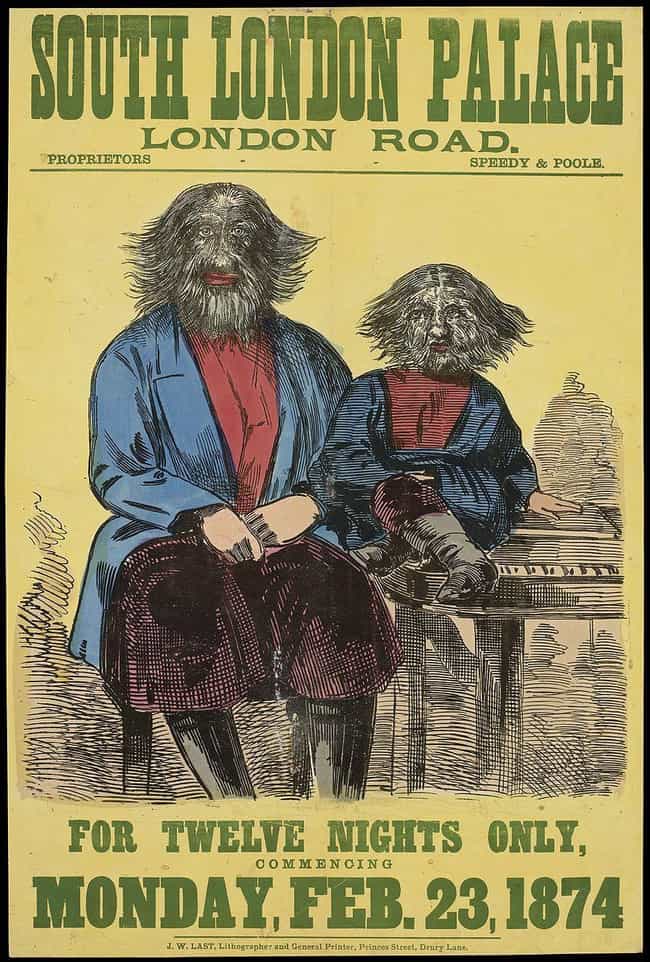 They Attended Freak Shows
As more and more people learned about Charles Darwin's theory of evolution, Victorians became enthralled with physical and medical anomalies. While freak shows had existed since the 1600s , the industry grew in the mid-19th century and spawned stars with outlandish names like Jo-Jo the Dog-Faced Boy and Alice Bounds the Bear Lady. P.T. Barnum was perhaps most successful at commercializing the freak show, crafting elaborate, oftentimes exaggerated, stories about the stars in his show.
Despite the strong class distinctions of the Victorian era, people from all walks of life attended freak shows as a form of entertainment. One of the most famous freak show stars, General Tom Thumb, even performed for Queen Victoria and Abraham Lincoln.
The demand for freak shows drastically declined after the Victorian era. Journalists broke countless stories about the mistreatment of freak show performers, and the public sought other forms of entertainment.