Weird History Here's What People Ate To Survive During WWII

2.2k votes
481 voters
31.8k views
12 items
List Rules Vote up the most impressive culinary innovations.
Americans who stayed home during WWII were asked to make sacrifices to support troops overseas. People changed jobs, took on new responsibilities at home, and even changed their diets. Food rationing was a must. The military got the best meat, coffee, and nonperishables, while everyone else tightened their belts and made do. Instead of grumbling about it, people got creative.
The English rationed their food, too, but they didn't have the same plentiful supply of wheat Americans enjoyed, which led to making different kinds of breads or filling breads with unconventional ingredients. In German-occupied Poland, meals were even more scarce. People used replacement ingredients like potatoes and barley to replicate the consistency of meals they'd previously enjoyed.
Even though braised beef tongue and bubble or squeak weren't anyone's first choice for entrees, the foods of WWII helped people maintain some semblance of a normal life.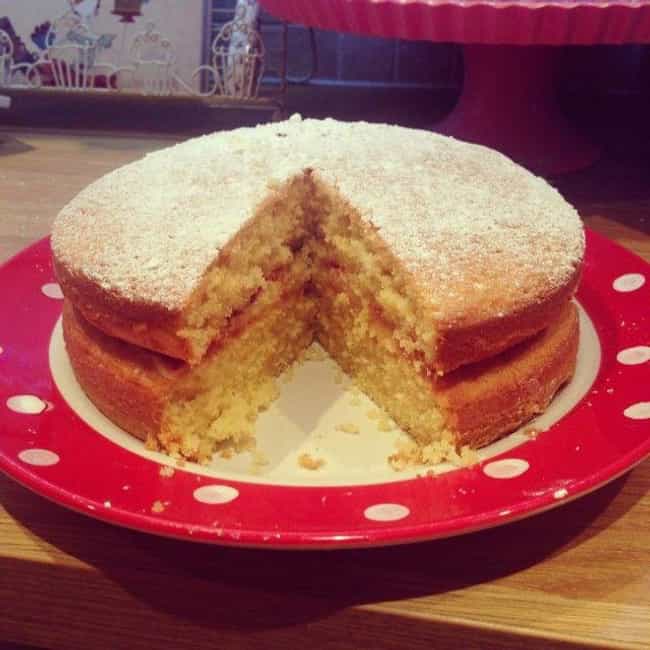 Sponge cake is a simple delicacy that's been around since the Renaissance. It's delicious and easy to make, but during WWII, the ingredients - flour, sugar, butter, and eggs - were in heavy demand by soldiers. Eggs and sugar were especially in short supply in grocery stores around the world.
This Welsh version of the sponge cake had to be made sans eggs, but with a lot of margarine, syrup, and milk. Jam was usually spread in the middle of the cake's two layers. It wasn't as fluffy as what modern diners are used to, but if cooked properly, it still took on a golden hue.

Does this show some tasty ingenuity?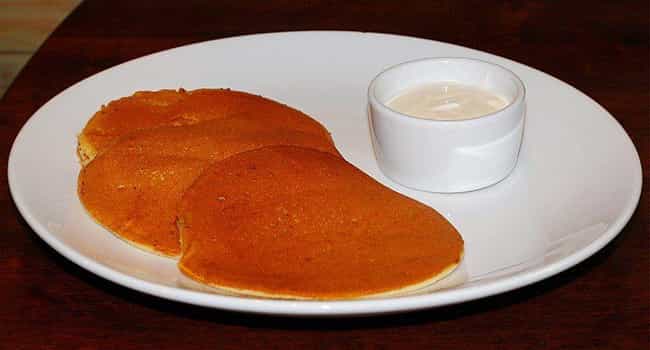 During WWII, 18% of the population of Poland was wiped out in the fighting. Germans snatched up all their land, which meant the Polish people had to do their best with what ingredients they had.
Not every meal, however, was a thing of drudgery. Potato flour sour cream was meant to be served with blueberry dumplings, a favorite of Polish children.
The sour cream was made of milk, sugar, and potato flour, which is similar to a standard whipped cream recipe. Maria Karpowiczowa, a woman who grew up outside of Warsaw, collected WWII Polish recipes and said of the potato flour sour cream: "[T]he kids indulge themselves, because they can cover the dumplings with a copious amount [of the cream]."

Does this show some tasty ingenuity?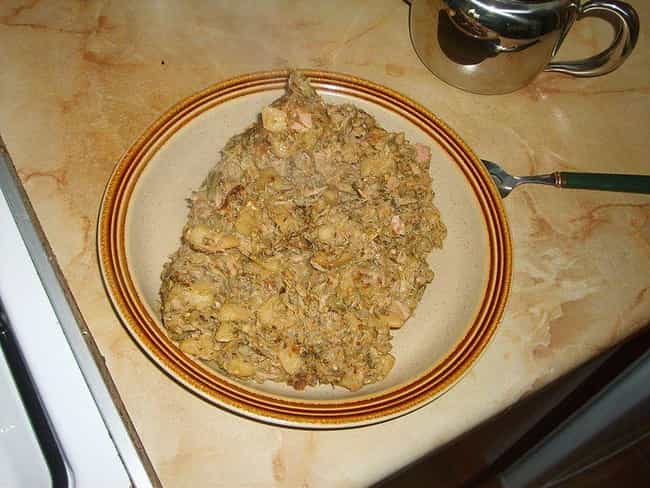 A big part of rationing was using leftovers to make food last as long as possible, so a lot of meals were basically thrown together. "Bubble and squeak" wasn't one specific kind of recipe, although there was one necessity: mashed potatoes.
During rationing, potatoes were easy to grow, plentiful, and took on whatever flavors were impressed upon them. When used in bubble and squeak, mashed potatoes turned every dinner into a kind of potato pancake, usually filled with whatever meat and veggies were around.

Does this show some tasty ingenuity?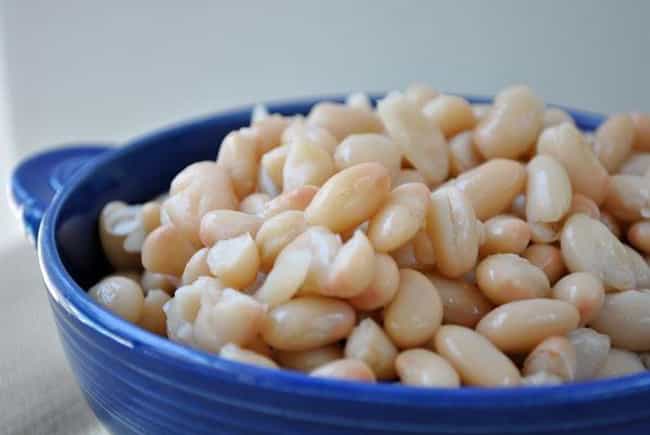 Baking without flour may sound impossible, but when this staple was scarce, people living in occupied Poland made do. In many cases, they used beans instead of flour.
Beans don't have the same taste or consistency as flour, but when boiled down and minced, they become malleable and can be sweetened and worked into a cake. Beans have an earthy flavor, but thanks to the 6 tablespoons of sugar in this recipe, it was probably quite tasty.

Does this show some tasty ingenuity?