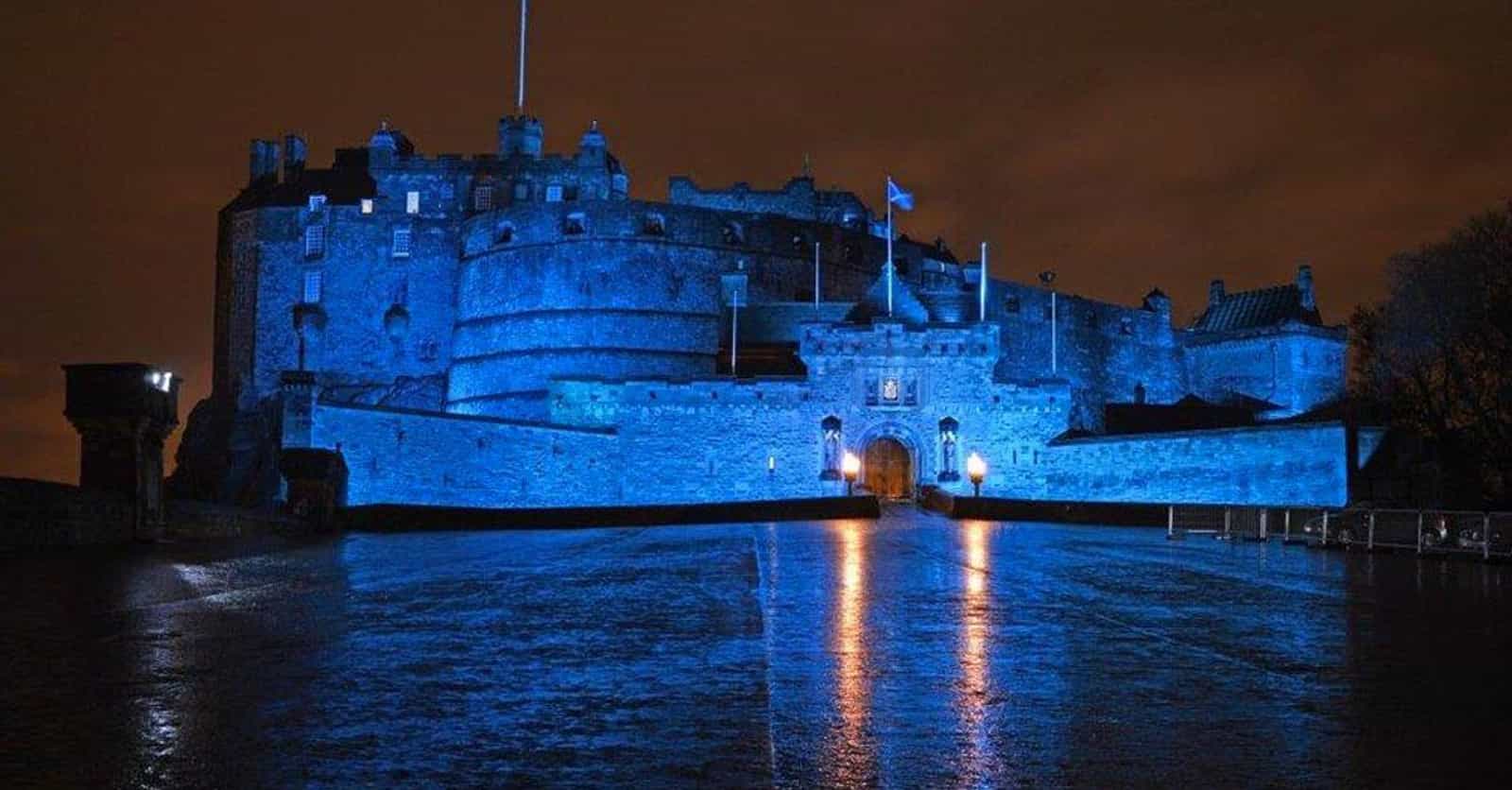 Photo: user uploaded image
Edinburgh's Bloody History Makes It One Of The Most Allegedly Haunted Cities In The World
Is Edinburgh haunted? Ask any of the dozens of ghost tour guides in the Scottish city, and the answer will be a definite "yes." The bloody history of Edinburgh has inspired countless rumors and legends of ghosts, from the coffin cages in Edinburgh's graveyard to spirits haunting the strange system of vaults under the city. And dozens of stories claim there are ghosts in Edinburgh Castle. According to legends that date back hundreds of years, the medieval fortress on a hill is home to a ghost bagpiper and a headless drummer boy. And many believe the witches tortured in the castle and then thrown into the lake below may still haunt the city. 
Just like the ghosts haunting the Tower of London, these specters have deep roots in Edinburgh's history. The underground street where plague victims were locked away and the notorious slayers who sold their victims to science have fueled the city's haunted reputation. Edinburgh's Black Dinner even inspired the gruesome Red Wedding from Game of Thrones. Its many ghost stories make Edinburgh one of the most haunted cities in the world. 
---
Photo: Jane Stewart Smith / Wikimedia Commons / Public Domain

A Ghost Bagpiper Lost Under Edinburgh Castle Still Haunts Its Tunnels

Edinburgh Castle is one of the oldest fortresses in Europe, dating back to the 9th century. It sits atop a hill overlooking Edinburgh, and underneath the castle, a network of tunnels connects it with the rest of the city. But some of the secret tunnels are more mysterious than others. Where did they lead? Did they make the castle vulnerable to a surprise invasion? To learn where the tunnels went, the Scots sent a young boy with bagpipes to investigate.

The boy played loudly as he walked deeper into the tunnel, and above ground, people used the sound to trace the tunnel's route. Then, the bagpipes suddenly fell silent. Search parties tried to find the boy, but he had vanished. Assuming he had perished, they blocked the tunnel. However, since 1650, people have reported hearing the ghostly sound of bagpipes from deep under the castle.