Weird History
What Happened Right After Lincoln Was Assassinated?

Updated October 17, 2019
25.6k views
13 items
Abraham Lincoln was assassinated by John Wilkes Booth in April of 1865. The Abraham Lincoln assassination was set in motion earlier that year by Booth and some of his co-conspirators, who blamed Lincoln for the Confederacy's surrender at Appomattox. Initially, Booth planned to kidnap the President but later changed his mind to kill the man.
On the evening of April 14, 1865, Lincoln, his wife, current Secretary of State William H. Seward, and an audience of people were seated in Ford's Theater watching the play Our American Cousin. At 10:25 pm, Booth burst into the President's private box and shot Lincoln in the back of the head. He then stabbed Seward three times in the throat and jumped onto the stage and fled. Lincoln was examined by doctors and then taken across the street to a room in the Petersen House where he died on April 15, 1865 at 7:22 am.
The after effects of Lincoln's assassination were immediate. People in the North mourned the loss of their leader, while some in the South rejoiced - and paid a hefty price for doing so. A ripple effect spread through the country over the next few years. Some triumphed in the wake of Lincoln's assassination, while others were left to pick up the pieces of the presidency and mourn. Here's a look into the ramifications of that momentous event.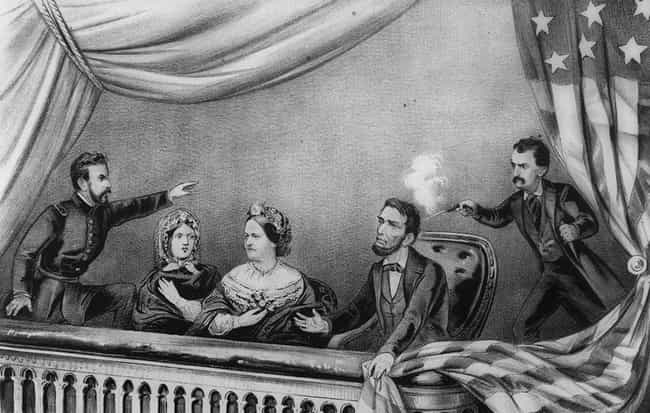 John Wilkes Booth Broke His Leg In His Getaway And The Doctor Who Healed Him Spent His Life In Prison As A Conspirator
After Booth shot Lincoln in the head and stabbed Henry Rathbone, the Army officer sitting in the theater box with the Lincolns, Booth dramatically jumped onto the stage. He famously shouted the Virginia state motto, "Sic semper tyrannis" (Latin for "Thus ever to tyrants"), and ran out of the theater. However, Booth broke his leg in his getaway. This didn't prevent him from escaping the area, but it did slow his progress.
At 4 am later that night, Booth stopped at the house of a doctor named Samuel Mudd to have his leg treated. Evidence of this was found at Mudd's home, including a boot and spur that were worn by Booth that night. Even though Mudd claimed not to know who Booth was, there was proof that the two had met before. Mudd was arrested as a co-conspirator in the assassination and spent the rest of his life imprisoned at Fort Jefferson.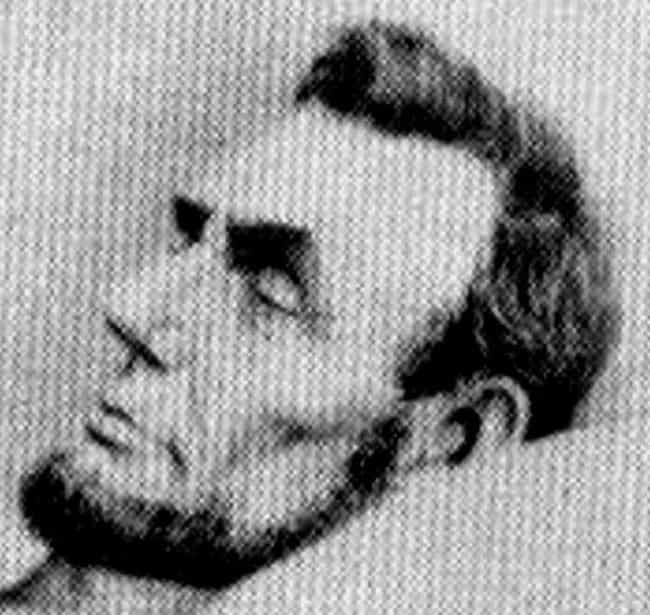 In Keeping With Victorian Mourning Traditions, Mrs. Lincoln Clipped A Lock Of Lincoln's Hair
After Lincoln died, his body was taken to the White House where an autopsy was conducted. At this time, his widow Mary sent a note to the doctors asking them to clip a lock of his hair for her. This was in keeping with Victorian mourning customs of the period. The tradition was to either keep the hair in a special container or braid it into a wreath or jewelry. It's possible that other locks of the President's hair were clipped right before or after his death - one sold at auction for $25,000 in 2015.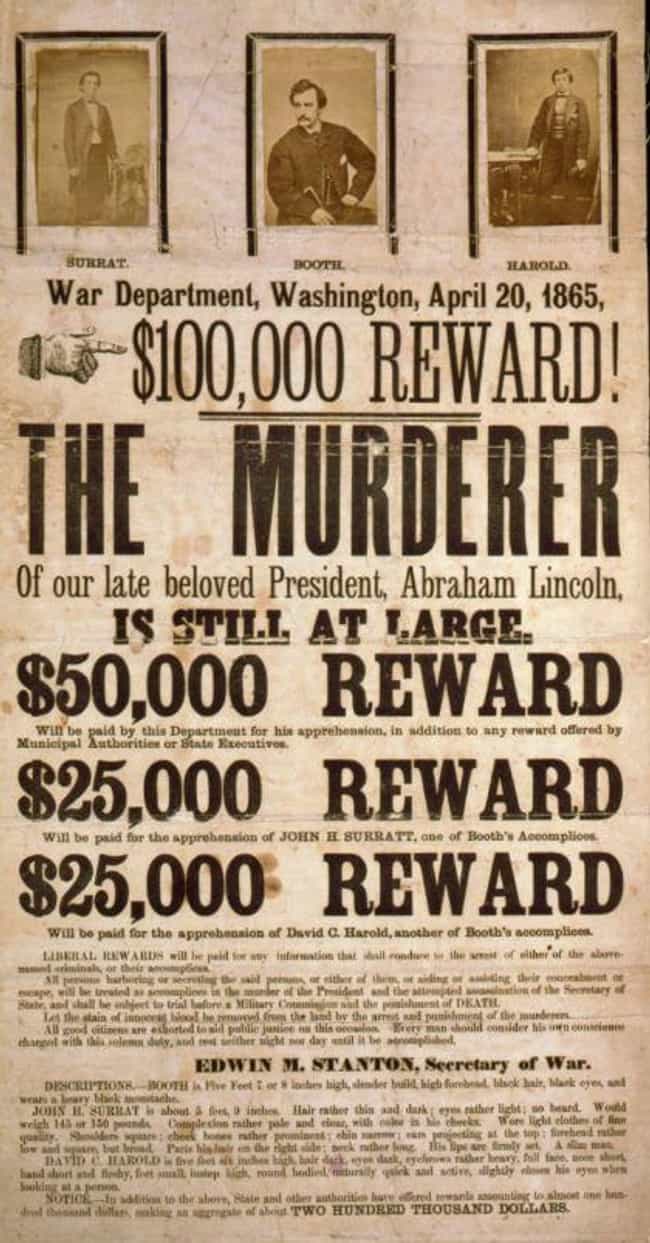 After A Manhunt, Lincoln's Assassin Was Shot In The Head By Union Soldiers
Almost immediately after Lincoln was assassinated, a manhunt began for his killer. Members of the 16th New York Cavalry were tasked with hunting John Wilkes Booth and they finally caught up with him on April 26, 1865. Booth hid out in a barn on a farm belonging to Richard Garrett in Bowling Green, Virginia. The soldiers set the barn on fire in order to draw Booth out and once he emerged, they shot him to death. According to the account of Lieutenant Edward Doherty, Booth was aiming a gun at them... so they shot him in the back of head. Fitting considering the crime.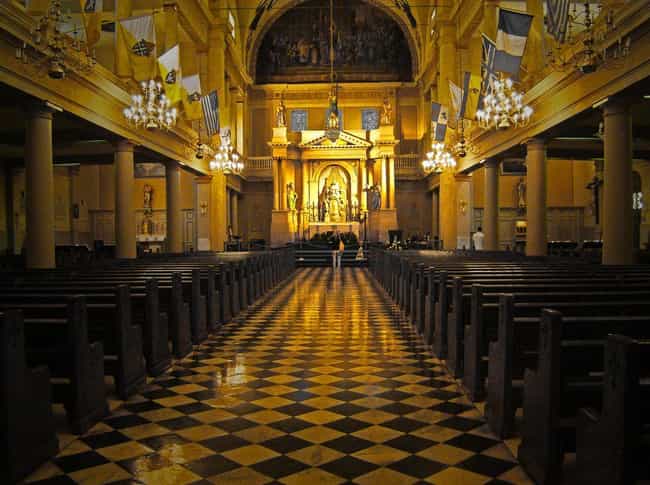 He Died On Easter Weekend And Churches Were Packed That Sunday
Lincoln was assassinated on April 14, 1865 - Good Friday. Easter Sunday, usually a time of reflection and rejoicing became a day of mourning. Normally, Easter was one of the few days that even the most lenient Christians went to church, but that year, even more people showed up. Churches across the United States were filled past capacity, and additional seating had to be brought in from other places. The day became an unofficial national day of sorrow. Some ministers even went so far as to compare Lincoln to a second Jesus.