Weird History
The Mysterious Disappearance Of Bobby Dunbar

A missing child, a family desperate for answers, and an accused kidnapper facing the death penalty are all pieces in the story of Bobby Dunbar. At that time called the crime of the century, Dunbar's kidnapping became one of the most mysterious disappearances in history. For all the scrutiny placed upon this case, there are still questions surrounding the disappearance of Bobby Dunbar.
The story began on an August day in 1912, when the Dunbar family was picnicking at Swayze Lake in Louisiana. Four-year-old Bobby wandered off without a trace, igniting an eight-month search for the child. But when the police arrested a drifter with a young child, the Dunbars weren't sure the boy was, in fact, Bobby. And another woman claimed the child was her son, Bruce.
With two mothers fighting over the same boy, and an accused kidnapper facing the death penalty, the case of Bobby Dunbar quickly became a media sensation. But did the courts rule correctly? It wasn't until nearly a century later, with the help of modern technology, that people learned what became of Bobby Dunbar.
Bobby Dunbar Went Missing During A Swamp Picnic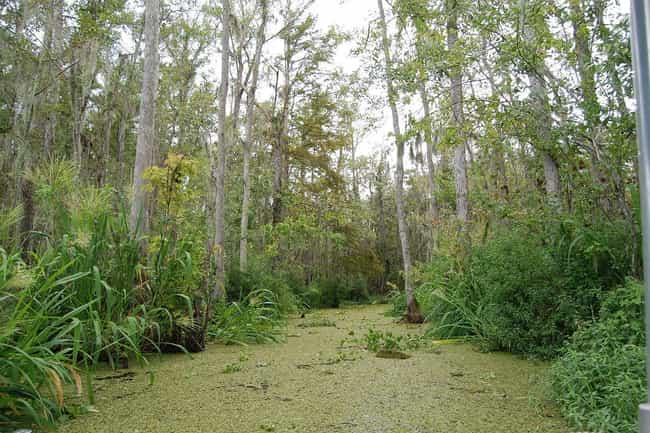 Four-year-old Bobby Dunbar went missing on August 23, 1912. His family was visiting Swayze Lake in a swampy area of Louisiana when the boy wandered off and disappeared. When searchers swept the area, all they turned up were a pair of footprints near a railroad trestle and reports of a stranger seen nearby.
With those few clues to go on, the Dunbar family feared someone kidnapped their little boy. Bobby's father, Percy Dunbar, a real estate and insurance man, hired a detective agency to search for Bobby. The Dunbar's home city of Opelousas, LA, even offered a $1,000 reward for the child's return with "no questions asked."
Even with a hefty reward in place, no trace of Bobby turned up for months. Until 1913, when authorities found a drifter with a boy matching Bobby's description.
After Eight Months, The Police Found The Boy - Or, At Least, A Boy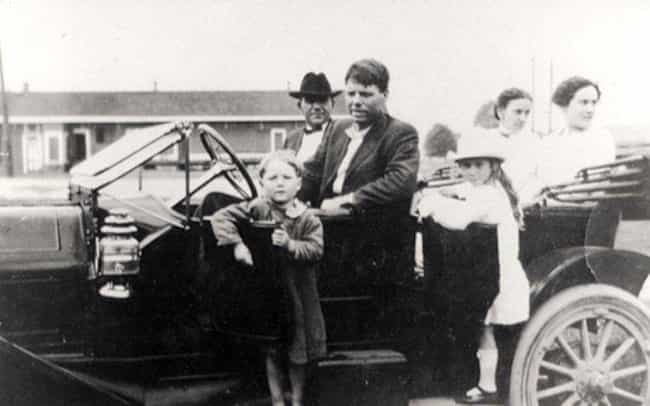 In addition to hiring detectives and scouring the South from Texas to Florida, the family also took up some extreme search methods to find their beloved son. Searchers killed alligators near Swayze Lake to see if he was in one's stomach, and set off dynamite in the water to send any bodies to the surface. After an eight-month search, the police finally caught a break in the case.
In 1913, authorities received reports about an itinerant handyman in Mississippi traveling with a 5-year-old boy who matched the description of Bobby Dunbar. Police arrested William Cantwell Walters, and the Dunbars rushed to Mississippi to see the child.
Opelousas Held A Massive Celebration For Bobby's Return
On April 25, 1913, Opelousas celebrated Bobby's return in the courthouse square. He came in upon a flower-covered fire truck as part of a joyous procession that attendees could still recall nearly a century later.
"It was a jolly affair," said 100-year-old Aline Castille Perrault, who was 10 at the time. "Everybody was happy for the little boy." With the whole town seemingly convinced of Bobby's return, how could anyone doubt this boy belonged to Percy and Lessie Dunbar?
Walters Claimed The Boy Was Actually Another Boy Named Bruce Anderson
The boy who turned up with Walters matched the Dunbar family's description: "Large round blue eyes, hair light, but turning dark, complexion very fair with rosy cheeks, well developed, stout but not very fat." But hundreds of boys in the South likely matched that description. And after eight months, Bobby Dunbar could have looked different. When the Dunbars met the boy, Bobby's mother Lessie was unsure he was her son, as he didn't respond to his name and resisted Lessie's embraces. Eventually, she claimed that the boy was, in fact, her son.
Unfortunately, matters got even more complicated. Walters wrote a letter to the Dunbars from his Mississippi jail cell claiming the child was Bruce Anderson, son of a North Carolina woman named Julia Anderson. A New Orleans newspaper arranged for Anderson's travels to Louisiana to see if she might identify the boy.