Entertainment
What Ever Happened To Clea DuVall?

For a few years in the late 1990s and early 2000s, Clea DuVall seemed to be everywhere until she dropped off the radar. She stared in a number of now-classic films, from romantic comedies like Can't Hardly Wait and But I'm A Cheerleader to serious dramas like Girl, Interrupted and 21 Grams. DuVall continues to act, often in low-profile projects that may not receive the exposure of her early movies but certainly add dimension and depth to her already-impressive resume.
DuVall was born in 1977 in Los Angeles. She started acting at the age of 19, making her film debut in the 1996 horror movie, Little Witches. Stardom soon followed, and DuVall carved a place for herself in Hollywood playing slightly odd but lovable roles. The more recent characters she's played feel in line with the edgy and quirky reputation DuVall has made for herself.
She's Focused On Television Acting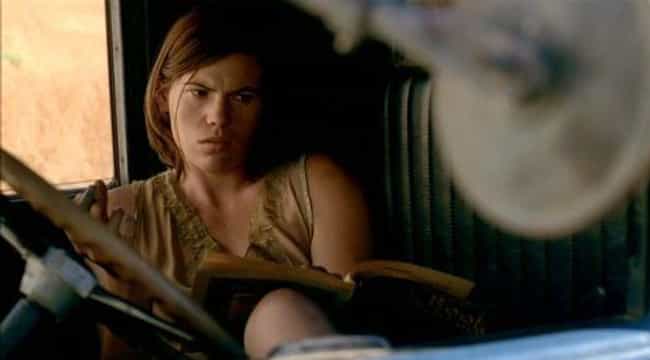 DuVall's career has shifted more toward television than film. Though she's always dabbled in TV, it became more of a mainstay in her career in the late 2000s. After a regular role in the ensemble HBO series Carnivàle, she continued to light up the small screen. DuVall played recurring characters on shows like Heroes, Grey's Anatomy, and The Newsroom. Her most notable TV roles were in Season 2 of American Horror Story, where she portrayed Sarah Paulson's girlfriend. She was also in three episodes of Better Call Saul, and a regular on Veep, where she played Selina's bodyguard and, later, Catherine's wife.
She Almost Wasn't In 'Carnivàle' Because Of Cramps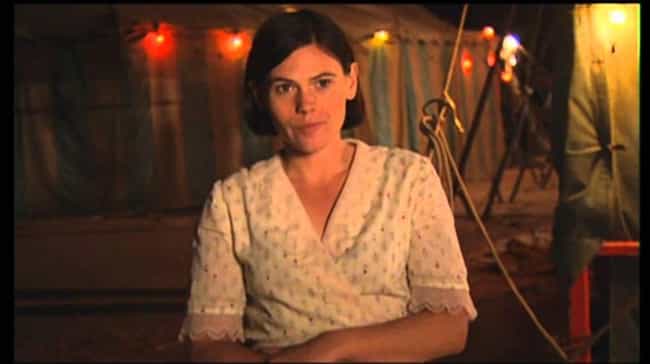 Arguably DuVall's breakthrough television role was that of Sofie Agnesh Bojakshiya, a psychic in the HBO Depression-era drama Carnivàle. But it was a role DuVall almost lost. The reason? "Lady time cramps," she told The A.V. Club:
"I went in and said I had cramps, and Rodrigo García, who directed the pilot and a lot of the episodes, thought it was funny that I said that. That made him interested in me — that I would say that in the room. I did not do a very good audition. And then he had me come back and audition again. I did better, and I felt better. And then I tested, and I went into HBO. I never had that crazy experience before, which I was grateful for, because it's so bizarre, and because I had been doing only movies."
She's Active On Social Media
DuVall has become an active social media personality. Her Twitter account mixes the personal with the professional, along with a hearty dose of the political. On her Instagram page, she offers a glimpse into her private life. Oh, and did we mention cats? She has two, and she frequently posts about them. Clea DuVall + kitties = perfection.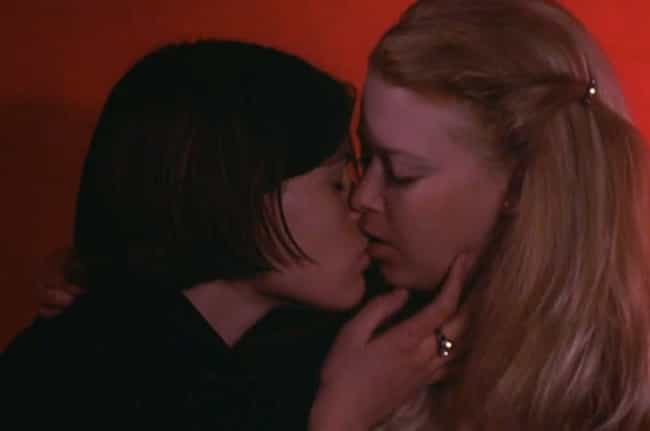 Over the years, DuVall has played several gay characters, including the feisty Graham in the cult classic But I'm a Cheerleader. But it wasn't until 2016 that DuVall started to disclose and discuss her own sexuality in depth. About her acting role in The Intervention, her writing and directorial debut, DuVall said, "I've played a lot of gay characters, but I haven't really played a gay character that is gay in a way... that I feel like I am."
For the most part, however, DuVall has maintained a high level of privacy around her personal life. Outside of a few public sightings in 2013 with her girlfriend, word is out on whether she is currently in a relationship.