Music
Whatever Happened To Creed Frontman Scott Stapp?

Updated March 20, 2019
479.5k views
18 items
Creed was one of the biggest bands of the '90s, and no amount of personal revision can change the fact you definitely know all the words to "With Arms Wide Open." They won mostly every award a rock band can win, and Creed frontman Scott Stapp was one of the biggest rock stars of the '90s.
So what happened to Creed? In the early 2000s, the band began a fast decline as Stapp started to abuse drugs and alcohol. After Creed disbanded in 2004, any time Stapp appeared in the news, chances are it was related to his very public downward spiral.
It's probably been a few years since you thought about Scott Stapp, and maybe now you're wondering what he's up to. Is he okay? Are his arms still wide open? Many of these-not-so-fun facts about Stapp are harrowing, but he has worked hard to get his life back on track. In fact, the once-disgraced rocker has many positive things going for him; he revitalized his career and has a supportive and loving family who has stuck with him through his darkest times. That's not bad for a guy who was in one of the worst bands of all time.
He Had A Breakdown In 2014 And Thought The Government Was After Him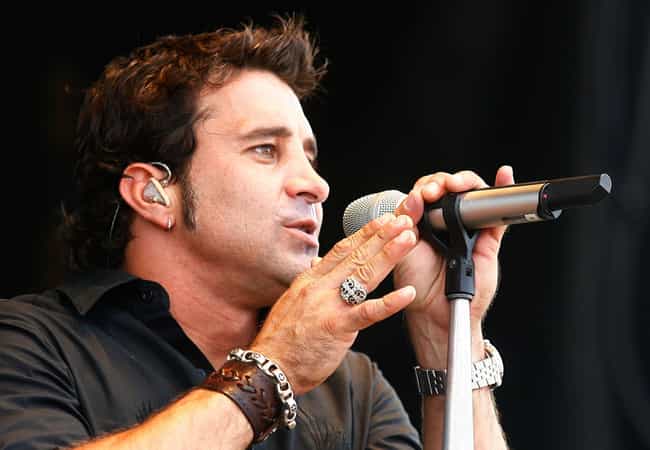 In 2014, Stapp posted a video online in which he said the government was after him. He told Loudwire: "I was in a parallel universe, man. I thought I was freaking Jason Bourne ... It was scary and it was so real to me. I really thought government agencies were tracking me and trying to do experiments on me and people were tapped into my cell phone and computer. It was scary."
He also reportedly began sending frightening text messages to his wife, Jaclyn. One text read, "Florida is not safe. Biological weapons on the way. U have to leave with kids and meet me in Atlanta." Another read, "I'm coming to get you Satan and children. No mercy. You know how this ends. God created you and now God is ending you."
He Thought He Was A Secret Agent Who Needed To Slay President Barack Obama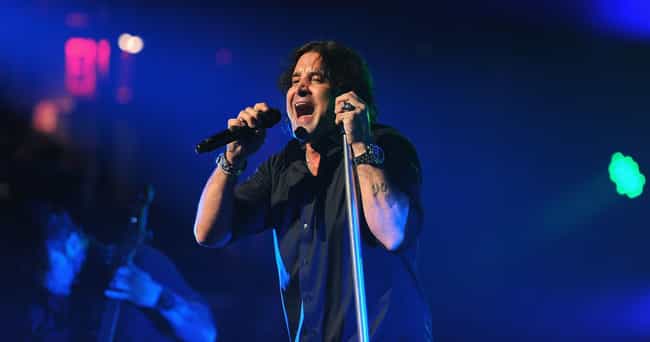 During Stapp's 2014 meltdown, he claimed to be a CIA agent who needed to slay President Obama. He was apparently so serious about the threats that the Secret Service paid him a visit. He told the Chicago Tribune, "They came and checked things out. They showed up and asked me questions."
The Secret Service evidently didn't think Stapp was a threat, so they left him be. Stapp moved onto another target and sent his wife a text that read, "I wouldn't doubt it if the CIA is behind Alcoholics Anonymous."
He Shot Up His House With Machine Guns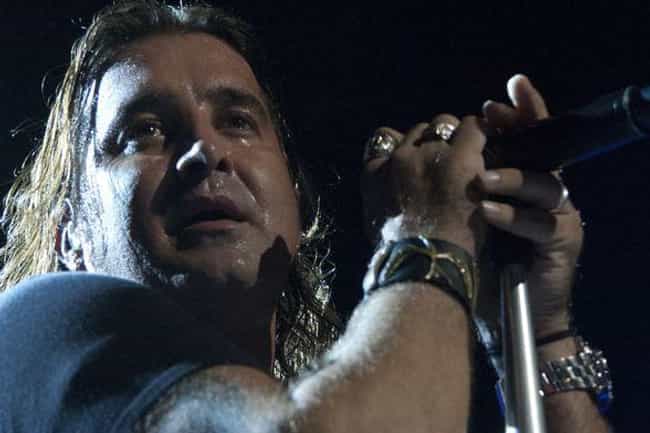 After Creed's third studio album, Weathered, was certified six times platinum in 2003, Stapp's substance abuse worsened. He stopped taking Percocet, Xanax, and the steroid prednisone, but he was still drinking heavily. He said of the time, "I wanted to end my life."
One night while he was home alone, he slammed whiskey and grabbed two MP5 machine guns. He decided to become a "Kurt Cobain martyr-type," believing his death would help sell more records. After putting the guns to his head, he saw a photo of his 4-year-old son and decided to shoot up the house instead, hoping to destroy all the awards he'd won with Creed.
He Got Into A Fist Fight With Members Of 311
After Creed disbanded in 2004, Scott Stapp embarked on a solo career that was derailed by his drug and alcohol abuse. In 2005, he ran into the band 311 at the Harbor Court Hotel in Baltimore, Maryland, and ended up getting into a fist fight with most of the group.
The band's singer S.A. Martinez said, "We had just finished dinner and were at the hotel bar to watch the Lakers game when Scott Stapp walked in being very loud and obnoxious."
Things came to a head when Stapp sat down next to Martinez and his wife and made a rude comment to her. When 311's drummer, Chad Sexton, asked Stapp to calm down, the former Creed frontman threw a punch that hit Sexton and Martinez's wife. This caused Martinez and 311's bass player to also get involved. Stapp's girlfriend tried to sit on him to keep him from getting up, but eventually hotel security threw him out. No charges were pressed.