Celebrities
What The Heck Happened To Comedian Dane Cook?

Updated February 19, 2019
2.5M views
13 items
Given how quickly his career skyrocketed, what happened to Dane Cook after his popularity reached critical mass should have been expected. In the mid-2000s, there was no comedian on the planet more popular than Cook. He experienced widespread success while on tour (especially on the college circuit), released several acclaimed comedy albums, performed stand-up specials, and even starred in a couple movies.
In late 2007, Cook became the second comedian to ever sell out Madison Square Garden. His stand-up act was making millions of dollars, and Rolling Stone named him Hot Comic of the Year for 2006. Dane Cook mania spread throughout the land, but with a sudden rush of popularity, there were bound to be some haters. Before long, the mass of haters grew, until they eventually outnumbered the fans.
As is the case with most meteoric rises to fame, Cook's fall involved a crash and burn. Soon, the funnyman became the punchline, and following a string of personal tragedies, Cook disappeared from the spotlight. But where did Dane Cook go?
Today, Cook is a totally different entertainer than he was 10 years ago. While the discerning ear will still pick up a few unsavory stories about Dane Cook, the entertainer has entered a new chapter in his life — one that is marginally less harmful if swallowed.
He's Dating A Woman 26 Years His Junior
Cook reportedly started dating singer and actress Kelsi Taylor sometime in 2017. Early in 2018, Cook and Kelsi made their relationship public with an Instagram post celebrating Taylor's 19th birthday. It is unclear how the two met, but according to their social media, they both seem happy in the relationship.
In July 2018, the two posted photos of their trip to Maui.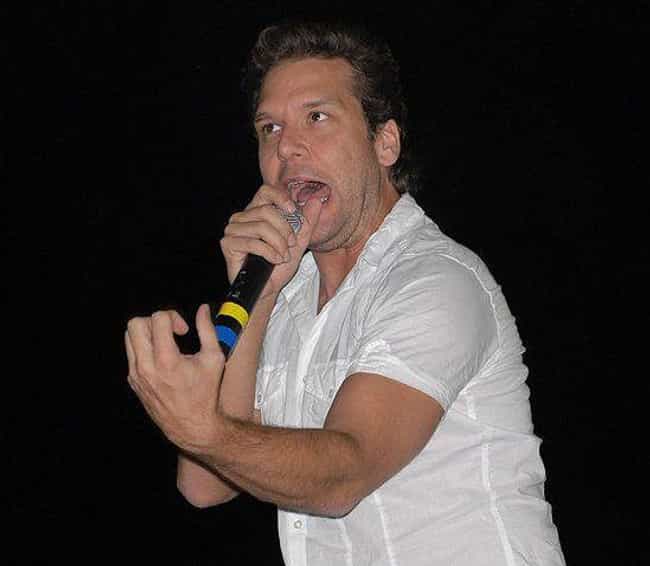 Cook Stirred Up Controversy For Making A Joke About The Theater Shooting In Aurora, CO
In 2012, Cook caused some controversy when he joked about the theater shooting in Aurora, CO, just one week after the incident occurred. The comedian did a bit about the Dark Knight Rises shooting tragedy while on stage at the Laugh Factory in Los Angeles. According to a recording from an audience member, Cook said:
So I heard that the guy came into the theater about 25 minutes into the movie. And I don't know if you've seen the movie, but the movie is pretty much a piece of crap... Yeah, spoiler alert. And I know that if none of that would have happened, I'm pretty sure that somebody in that theater, about 25 minutes in, realizing it was a piece of crap, probably was like, "Ugh f*cking shoot me."
After taking a ton of heat for what is pretty unarguably a tasteless joke, the comedian took to Twitter to apologize:
I am devastated by the recent tragedy in Colorado & did not mean to make light of what happened. I made a bad judgment call with my material last night & regret making a joke at such a sensitive time. My heart goes out to all of the families & friends of the victims.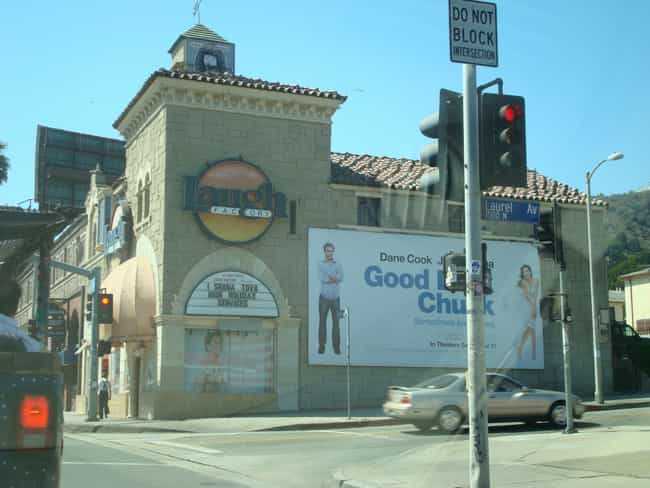 Cook Got Permanently Banned From The Laugh Factory For Being A Jerk
In 2015, Cook reportedly got permanently banned from performing at the Laugh Factory in Hollywood. The comedian was a regular entertainer at the venue, and once even set a record there by performing on-stage for seven straight hours.
The whole debacle started with a then 43-year-old Cook cursing out a waitress. After the club's owner engaged in a heated argument with Cook, the comic's behavior became even more hostile. During the bout, Cook was reportedly heard yelling, "I own this place." The club's actual owner took issue with Cook's statement and issued the ban.
Both Of Cook's Parents Died Of Cancer Within Nine Months Of One Another
When Cook was at the height of his career, he experienced a very painful personal tragedy. Both of his parents died of cancer, just nine months apart from one another (his mother died in 2006, and his father in early 2007). Cook took some time off after his parents' deaths and came to see the tragedy as a catalyst for his own personal growth.
"Everything leading up to that point, especially when my folks got sick — my mom and dad had two different forms of cancer, and I lost them both within nine months to each other — everything up until then was really pretty much bliss," Cook said on HuffPost Live. "I'm living the dream and really showing them everything I hoped to accomplish."