History
He Didn't Want To Be A Teen Heartthrob Anymore. Whatever Happened To Devon Sawa?

Updated January 16, 2020
49.5k views
12 items
From poster-strewn walls to cut-outs from popular teen magazines, being a teen girl in the '90s meant being infatuated with everyone from movie stars to boy band members. But when it came to '90s teen heartthrobs, few measured up to Devon Sawa.
Most recognizable for his roles in the films Casper and Now and Then, which featured heart-meltingly notable lines like, "Can I keep you?" and "Can I kiss you?" (both of which were inevitably etched into the journals and hearts of every teen girl), Devon Sawa seemingly disappeared from the spotlight. Or did he?
The Canadian-born actor started his career early on after a frustrated teacher suggested he take his attention-seeking behavior and join a theater group. He started working in commercials and low-budget Canadian films before landing his breakout role in Casper. From then on, his career skyrocketed him to the ranks of teen heartthrob fame. But the story of Devon Sawa now and then doesn't end with his stint in teen films. The actor has continued pursuing his career, and many of his teen fans are still obsessed with him.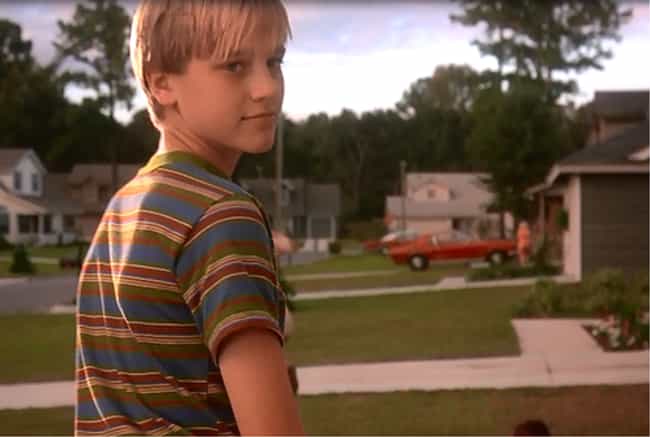 His Exposed Backside In 'Now and Then' Left An Indelible Mark On A Generation
For many fans of Devon Sawa, it was his role in Casper as the physical, human form of a particularly friendly ghost that earned him a place in their hearts. But teens who hadn't jumped on the Sawa love train after watching Casper had another, particularly attention-grabbing opportunity to do so thanks to his next role in the film Now and Then.
Now and Then, released in 1995, was essentially a coming-of-age story for young women comparable to what Stand by Me was for teen boys (at least according to Roger Ebert's review of the film).
In one unforgettable scene, the four lead girls in the film catch Sawa (who plays Scott Wormer, one of a group of boys who torments the female protagonists in the film) and his brothers skinny dipping in a lake near their homes. The girls proceed to take all of the boys' clothes as a prank and, as a result, viewers catch a glimpse of Sawa's nether regions.
This very glimpse not only started a flurry of myths about what can and cannot actually be seen in the scene, but also very likely led to the destruction of innumerable VHS players as teens attempted to stop the tape at the most opportune moment.
Much to the dismay of truth-seeking teens, Sawa has officially debunked rumors that you can see anything other than his backside in the scene.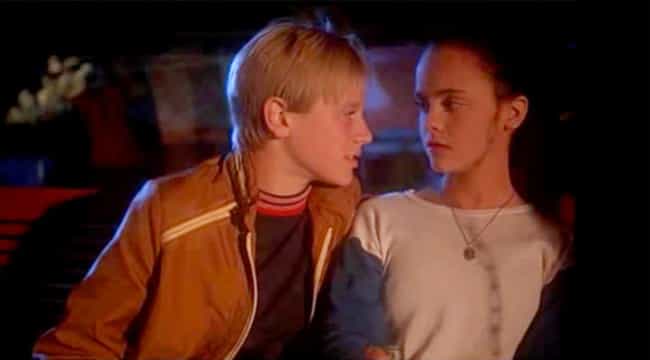 After 'Casper,' Christina Ricci Recommended Sawa For More Films
Even though Devon Sawa was on set with Christina Ricci for less than a week during the filming of Casper, the pair hit it off. When the time came for Ricci to start work on a new film, Now and Then, she didn't hesitate to recommend Sawa for the role of one of the male protagonists.
Sawa knew Ricci had recommended him, but he still had to prep an audition tape. This role solidified his place in history as one of the most memorable 1990s teen heartthrobs, but not without the help of the revealing scene where he reveals his backside.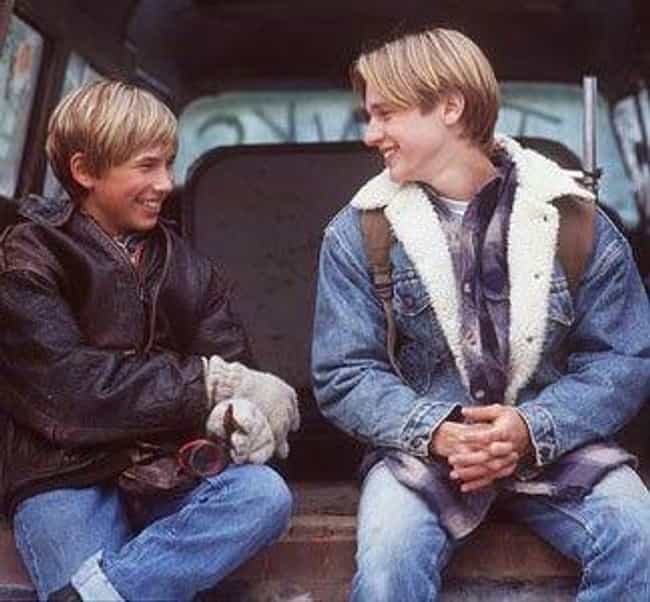 'Wild America' Was A Chance To Bring The Two Biggest Teen Heartthrobs Of The Era Together
After gaining notoriety as an up-and-coming teen actor for his roles in Casper and Now and Then, Sawa also earned himself the highly coveted title of '90s teen heartthrob.
A few years after the release of Now and Then, Sawa starred in Wild America alongside fellow teen heartthrobs Jonathan Taylor Thomas and Scott Bairstow. Sawa said the movie, which was about three boys taking an adventure across the US to film wildlife, was "basically [Hollywood] trying to capitalize on the Teen Beat thing."
At the film's premiere in 1997, Sawa (then age 19) was chased down by a crowd of nearly 200 girls. "It was scary at the time, but I can't complain," he said. "When I took my year off, the fan base [simmered] down a bit."
His Increasing Fame And Status In The US Didn't Transfer To His Home In Canada
Although Sawa was born and raised in Canada, much of his acting work was produced and filmed in the United States. As a result, there was very little overlap between his US stardom and his popularity in Canada.
Sawa said in an interview that he night have been less popular in his home country because "the teen magazines weren't big in Canada. There was no internet," and "crossover between what America was loving at the time and what Canada was loving was always a bit different."