READ
What Happened To Dog Chapman, The Bounty Hunter?

For eight seasons of Dog the Bounty Hunter, Duane "Dog" Chapman carved out his reputation as the best-known modern bounty hunter. With his television shows, epic mullet, and brash and outspoken antics, he was a household name. But what happened to Dog the Bounty Hunter? Since his first show ended in 2012, Dog has maintained a relatively low profile. However, his wife Beth Chapman's cancer survival story and his stepdaughter's well-publicized arrest for an alleged robbery have kept Dog in the news.
Born on February 2, 1953, Dog spent his early years in Denver, CO. When he was in his early 20s, he had reportedly waited in a car as his friend committed a crime. In 1976, a jury convicted Dog of first-degree murder. Though sentenced to a five-year prison term, he only served 18 months. While incarcerated, he learned about bounty hunting, and since then, Dog has remade himself into the stuff of reality TV legends.
In 2017, doctors diagnosed Beth Chapman with throat cancer. She had undergone surgery to remove a cancerous tumor and chronicled her struggle on the A&E show, Dog and Beth: Fight of their Lives. Dog was her biggest supporter throughout her illness.
In an interview with People, Dog recalled his marriage vows:
When we made a pledge many years ago, I said I'd love her in sickness and in health until death do us part. And that truth has really, really come alive in my mind. And I have to stand on that; I gave her an oath that I would love her forever. And thank God it's not 'til death do us part at this point.
As of 2018, Beth is cancer-free.
He Left TV To Fight Bail Reform
Dog had two TV shows: Dog the Bounty Hunter (2004-2012) and Dog and Beth: On the Hunt (2013-2015). He said that his decision to leave reality television was not because of decreased viewership or the cancellation of his TV series - instead, he wanted to fight bail reform movements.
Bail reform advocates endeavor to end the cash bail system, which they feel unfairly targets poor and already marginalized communities. However, Dog argues:
For over 12 years we have shown on TV the importance of the bail industry in assisting the criminal justice system, and I have preached about how important it is that bail agents and bounty hunters conduct themselves properly. We made this incredibly tough decision because we feel that without intervention from all of our associations, we will no longer have an industry in which to work. It will be the end of the bail system in the United States, and we cannot sit by and let that happen.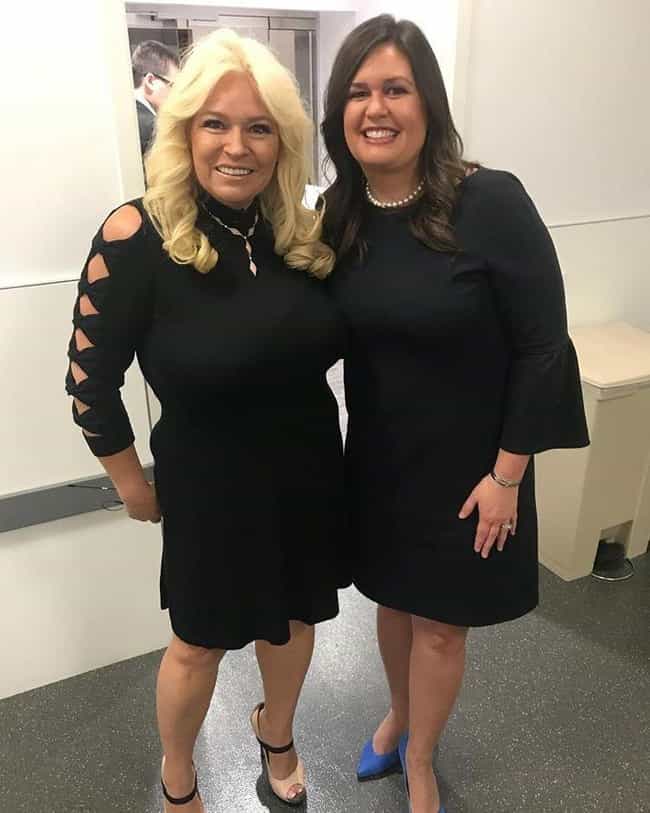 Beth Became A Friend Of 'Fox And Friends'
Just because their bounty-hunting TV exploits are a thing of the past, the Chapmans aren't necessarily staying off of the small screen. Beth, for instance, appeared on Fox and Friends (alongside Sarah Huckabee Sanders) in 2017 to discuss her cancer battle and political issues.
Both Chapmans returned to Fox in 2018 to discuss their minor involvement in apprehending a suspect accused of threatening Donald Trump's life. "We didn't leave our patio in Hawaii," Beth admitted.
A Teenager Accused Beth Of Harassing Her In Colorado
Beth has had personal run-ins with the law. In 2013, a 16-year-old girl in Colorado accused her of harassment, alleging that she had called the teen "a tramp, slut, and whore." According to the report, while Beth and her family were at a lake, the teen and her friend drove their vehicle too closely to the Chapmans, which prompted Beth to go on a verbal tirade.
The teen filed a police report, but authorities could not get in contact with Beth to deliver a standard summons. Thus, police issued a warrant for Beth's arrest, but she denied calling the teenager names. The district attorney later dismissed the case.