READ
Amy Lee From Evanescence Makes Children's Music Now

Updated February 21, 2020
680.4k views
14 items
Where did Evanescence go? At the height of their fame in the early 2000s, they had a chart-topping album (Fallen), a hit single ("Bring Me to Life"), and, with two Grammy Award wins, recognition from industry peers. Then, the band seemed to go quiet, leaving many fans wondering what happened to Evanescence and where they are today.
Like most bands, Evanescence has evolved and changed direction over the years. Headed by frontwoman/singer/songwriter Amy Lee, the group started out in the Christian rock genre before taking a detour into the more mainstream sound that would eventually bring them stardom. And just because they are no longer the music darlings of the early '00s doesn't mean they've stopped writing and recording. Fans can rest easy knowing that Evanescence has not disappeared; they're still here, they're still making music, and they've got surprises in store for listeners.
Read on for some stories about Evanescence, where they've been, and what the future holds for this one-of-a-kind band.
Amy Lee Wrote A Kids' Album
In 2016, Amy Lee wrote and recorded a children's album titled Dream Too Much. The album was a family affair for Lee: it was inspired by her young son, Jack, and her father and sisters performed on the recording. Dream Too Much is light-years away from the gothic-infused sounds of Evanescence. Tracks on the album include the Sesame Street favorite "Rubber Duckie" and the Ben E. King classic "Stand By Me." Lee is incredibly proud of this very personal project, which was released through Amazon Prime Music. In an interview with Rolling Stone, she said:
We've been saying, even if we're the only ones who ever heard it... it was worth it because it means so much to us as a family and we love it. So, I'm very proud of it and it was very fulfilling to be able to do that together... I'm always looking for ways that I can expand myself creatively and this was a surprise. This kind of came out of a very random place and a very pure place. It was just for ourselves and it turned into something really beautiful.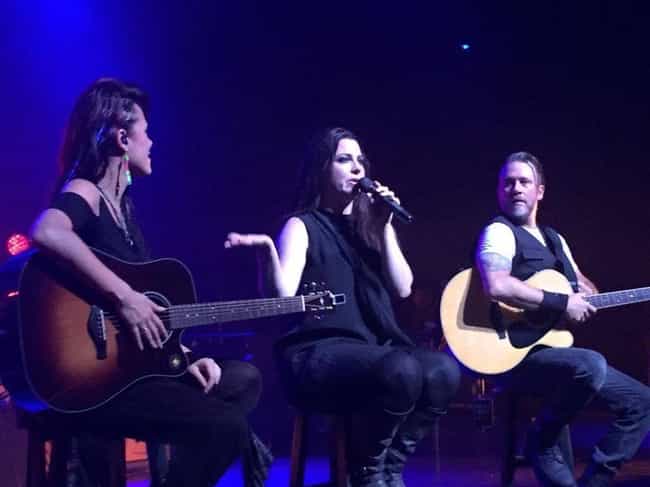 Don't think that just because they aren't at the top of the charts that Evanescence is through. Far from it. In November 2017, the band released their first full-length studio album in six years. Synthesis is an homage of sorts to the band's musical journey, reworking various earlier songs recorded by the group and including two brand new tracks. In August 2017, they launched a tour in support of the album; it was their first tour with a full orchestra. Of the new album, Lee said:
It's really a beautiful project. A lot of our old songs are getting a whole new life in a way where we're getting to experience the focus being this beautiful, full orchestra. It's also a lot of electronic, cool elements - parts that have always been part of our music. It hasn't been full orchestra before - it's just been mainly strings - but just taking it to very beautiful, classical and epic and groovy place. Oh, it feels so good.
'Synthesis' Takes Them Back To Their Roots
According to Amy Lee, the project takes the group back to its roots. Though two new songs appear on the album, the overwhelming majority of Synthesis is reworked versions of past hits, ranging from "Lithium" to "My Immortal." In Lee's words, this process was quite involved:
As far as the conception, basically, you work in demo land first and just create the arrangements of songs. I went through all the master sessions of, say, "Bring Me to Life," and [I would] pull out all the stuff and listen to it and then chop it up and decide, "Oh, maybe this part needs to be longer. Maybe this part at the beginning will be just strings and piano." Just figure out what you're gonna do and build a map.
Ben Moody Left The Band To Focus On Other Projects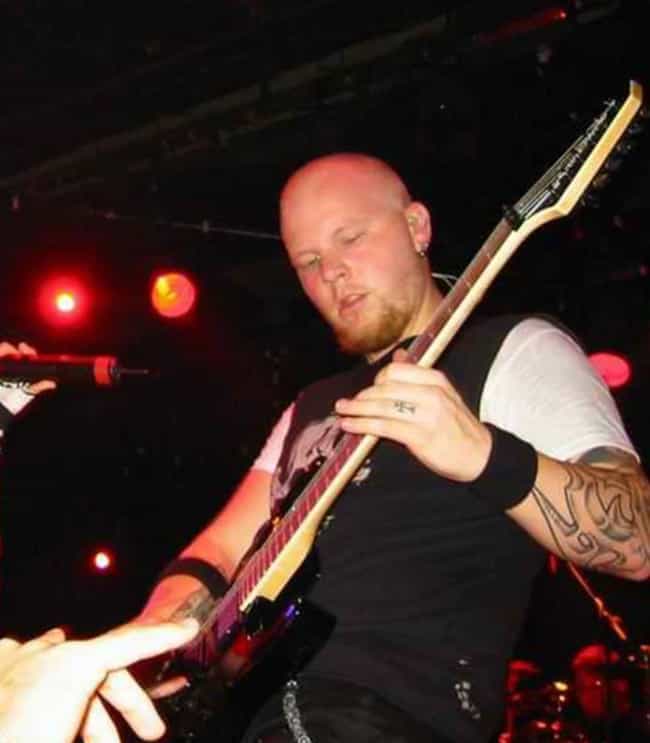 Guitarist Ben Moody was a co-founder of Evanescence along with one-time girlfriend Amy Lee. But in the middle of the band's European tour for Fallen, he abruptly quit and left Evanescence for good. There has been considerable drama surrounding the break, which was both a professional and personal one for Moody and Lee.
Moody has said he felt the band's success was making him lose focus - "My entire existence, my self worth, my identity was this music, this band" - while Lee claimed their relationship was not a happy one. Moody went on to become a member of We Are the Fallen and The Halo Method.