Weird History
In 1889, A Mob Murdered Green McCoy And Milt Haley Deep In The Hills Of West Virginia

Updated June 25, 2018
1.3k views
11 items
The Hatfields and McCoys weren't the only feud ripping apart Appalachian hill towns in the late 19th century. In 1889, the same year that eight Hatfields were sentenced to life in prison, a new conflict flared up in the nearby community of Harts, WV. Milt Haley and Green McCoy facts show the intense violence of what became known as the Lincoln County War.
The logging community was no stranger to violence. One man took a shot at his neighbor for suspected log theft. And small grievances quickly spiraled into a bloody war in the mountain town. Ultimately, a mob of drunk men murdered Milt Haley and Green McCoy with knives, guns, and an ax.
The men, known for their fiddling and their quick hands with Winchesters, had shot Al Brumfield and his wife on a Sunday afternoon. Brumfield's men vowed revenge. After a posse slaughtered Haley and McCoy, their bodies were thrown into a single grave hidden in the woods.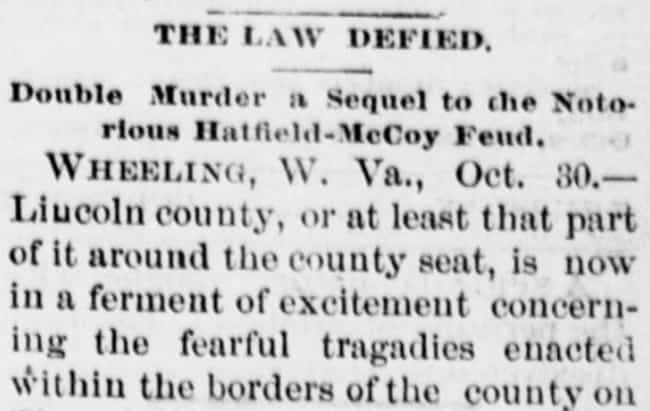 The Double Murder Made National Headlines
The "double killing" of Milt Haley and Green McCoy made headlines across the country, with the Evening Capital Journal from Salem, OR, reporting that the murder was "a sequel to the notorious Hatfield-McCoy feud." The article claimed that as many as 60 men had taken part in the mob that riddled the captives with bullets.
The paper also claimed that McCoy and Haley confessed they were hired "to kill Al Brumfield, his wife, and Paris Brumfield, and that they received $500, or were to when the job was complete." The killings only added fuel to the feud, leading to "open hostilities." As the paper reported, "The entire district is arrayed either on one side or the other."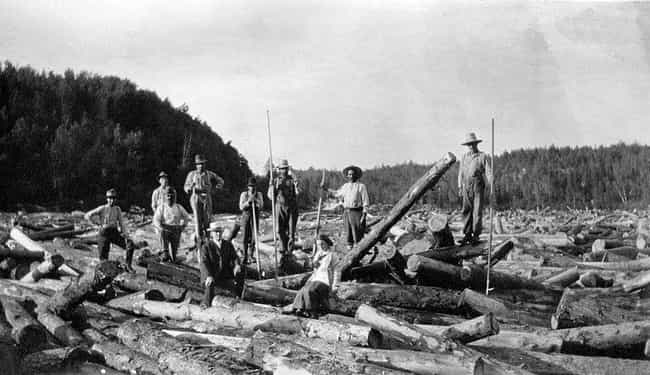 The Feud Started Over Stolen Logs
In the Appalachian mountains surrounding Harts, WV, the booming business in the 1880s wasn't coal – it was lumber. The same business that made the Hatfields rich also tore apart Harts. Along Harts Creek, the Dingess and Brumfield families competed to log the most trees. Al Brumfield, eager to snare a greater share of the profits, set up a boom that reached across the creek. Then he charged 10 cents to release the logs.
Ben Adams, who married into the Dingess clan, thought Brumfield was stealing logs. So, one night he took a shot at Al. Only a metal button saved his life.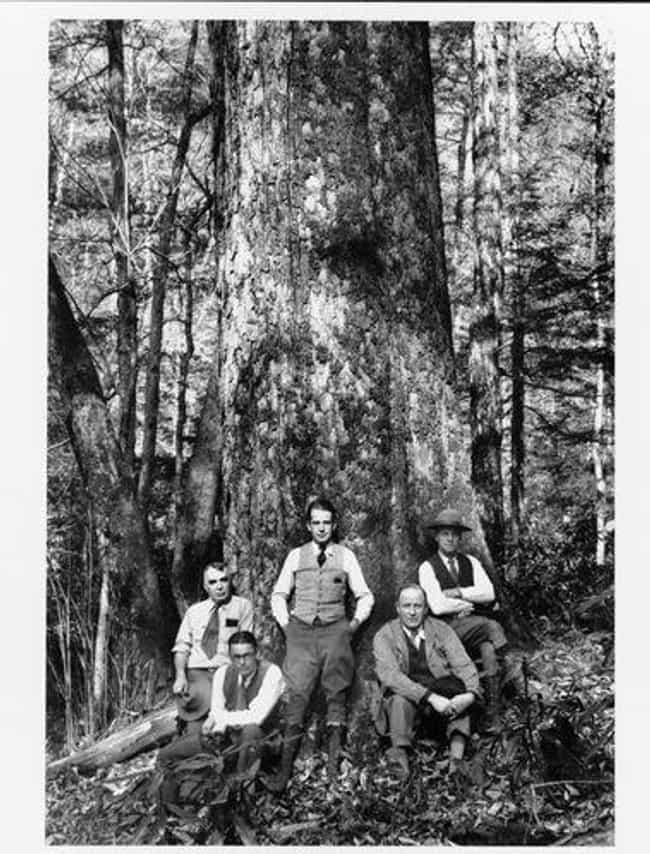 A Midnight Log Theft Turned Into An Ambush
Ben Adams decided to even the score with Al Brumfield. Late one night, Adams and his wife snuck to Brumfield's boom to slip their logs past, circumventing the "tax" on Hart Creek logs. Apparently Adams brought his wife on purpose, assuming that if there was any trouble, people were less likely to shoot at her.
But the plan didn't work. The Brumfield clan heard about Adams's plot, and set up an ambush. As Adams and his wife approached the river, a wave of Winchester fire rained down on them. But no one died – at least, not that night.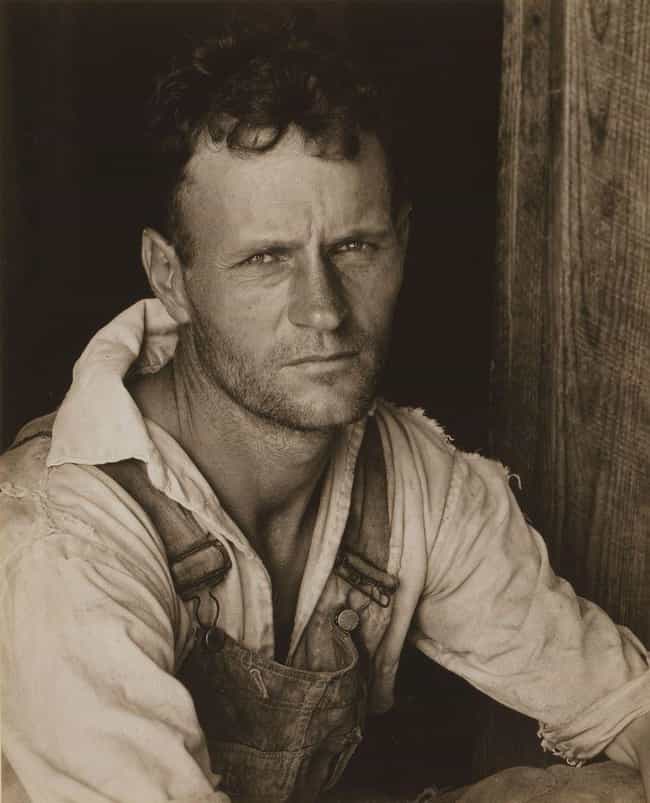 The Region Was A Hotbed Of Violence
In the logging communities of rural West Virginia, a stolen log meant something. It could even spark a feud on the scale of the Hatfields and McCoys. Everyone in the woods carried a Winchester, and they weren't afraid to fire shots at their neighbors to protect themselves.
Milt Haley was one of those men. His niece Roxie Mullins said, "He kept a loaded Winchester sitting right by the side of his door. People was trying to kill him, and he was trying to kill people."
Green McCoy and Haley weren't the only ones who ended up dead in Lincoln County. According to newspaper reports, one man killed his cousin in 1894 over a dispute about a fence line, and in 1903 a son smashed his father's head in with an axe for refusing to lend him a pen knife. In 1891, Paris Brumfield was killed by his son. Al Brumfield and William Adams were killed in 1904 when an associate tried to collect a bill from Adams.