Celebrities
Whatever Happened To Hilary Duff?

Few tweens in the early 2000s shot into the stratosphere faster than Hilary Duff. The Lizzie McGuire actress became a pop culture sensation with the Disney Channel show and its spinoff films. But what happened to Duff in the following years?
The ex-Disney star thankfully avoided the trap of child star meltdowns, and her personal life has remained relatively undramatic - even her marriage and divorce from hockey player Mike Comrie was rather amicable.
Since her Disney departure, Duff's led a pretty steady career, playing a wide variety of interesting characters in movies and TV. Her early career is peppered with catchy pop tunes and major roles in teen flicks like A Cinderella Story and Cheaper By the Dozen. Stories about Duff are mainly positive: many Disney stars cite her as an inspiration, including an ex who just can't seem to get over her.
Aaron Carter's Insistence He Still Loved Her Freaked Her Out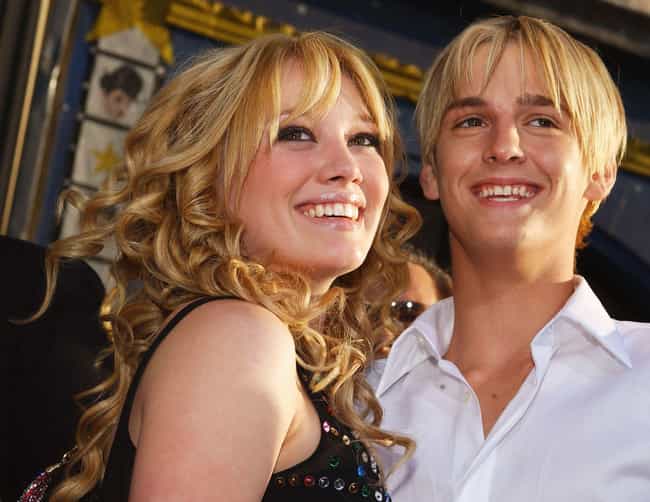 The love triangle of Duff/Aaron Carter/Lindsay Lohan made headlines in 2004. In the years since, all parties have moved on - except Carter, that is. Years later, he kept publicly calling her the "love of his life" and made clear on social media he wanted to spend the rest of his days getting her back.
Understandably, Duff was a bit taken aback. She told BuzzFeed in 2014, "I don't know how I feel. I mean, that was so long ago, and obviously I'm still married, and I have a baby and we kind of just..."
She Co-Parents Her Son Luca With Ex-Husband Mike Comrie
Duff and hockey player Mike Comrie were only together for a few years - the pair married in 2010 and divorced in 2016 - but they share an adorable son, Luca. In her typically mature way, Duff remains pragmatic but realistic about her situation. She told Redbook:
Some of my friends tell me, 'God, it must be so nice, you get a break from your kid because you share him.' I'm divorced, and it sucks. Well, it did suck for a while; now it's just normal. But it's true, I do get a break. I had Luca by myself for a few weeks, no help, when Mike was on the road, and when he got home I was like, 'He's yours! Bye!'
She Dated Joel Madden Of Good Charlotte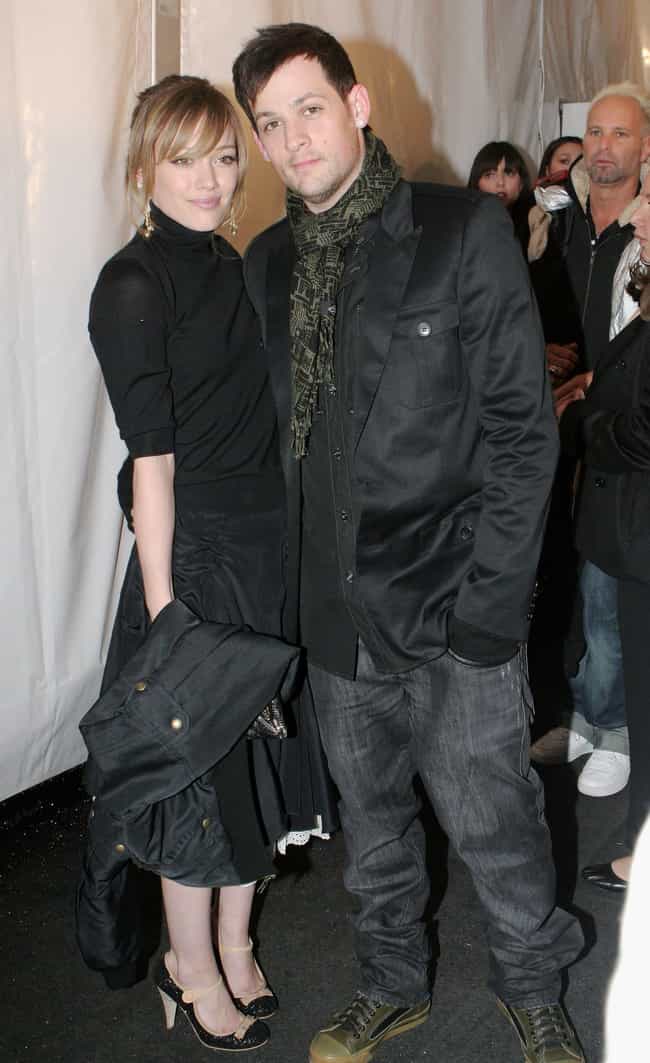 When Duff was only 16, she dated then 24-year-old Joel Madden, a member of the early aughts pop-punk outfit Good Charlotte. They dated for three years (from 2003-2006) and after they broke up, they appeared to have a healthy relationship. Post-breakup, Duff told People the two kept in touch and had a "great relationship."
She Has Quite A Few Tattoos
Duff has a number of small tattoos scattered across her body. Each has a meaning that's deeply personal to her. In 2016, she had a Bette Davis quote - "Take Fountain" - inked on her arm. It reminds her how hard the journey to entertainment industry success always is, encouraging her to keep on trying. Her favorite tattoo is a "little ghost" with "ride or die" written on its skirt. Her best friend shares that same tattoo.