Total Nerd Weird Facts About Jason David Frank, The Original Green Power Ranger

Like many '90s kids, you might find yourself occasionally wondering "Where are the Power Rangers now?" They've become a phenomenon spanning generations, but it all started with the mid-90s Mighty Morphin Power Rangers. Back in the day, the young actors who played the Power Rangers were actually a pretty tight-nit group (though, there were some behind the scenes shenanigans), and a few remain so to this day. Perhaps even more specifically, though, you might wonder what happened to the Green Power Ranger, Tommy, who became a fan-favorite on the show, something that Jason David Frank still relishes to this day.
Frank has gone on to have a pretty interesting life, much of it still revolving around Power Rangers, but that's not all that defines him. He's somewhat of an enigmatic character, in fact - both devoutly Christian and an MMA fighter - and if you're a frequent Comic-Con attendee, you may very well have seen him displaying his karate moves at some point.
Here's a ton of crazy stuff you almost certainly didn't know about Jason David Frank, the original Green Ranger. If you want to find out which Power Ranger was missing a finger (and who wouldn't?), and other crazy stuff about the original series, check that out here.
A Guy Tried To Assassinate Him At Phoenix Comic-Con
In May of 2017, Jason David Frank was at the Phoenix Comic-Con when a man entered the conference wearing body armor and strapped with at least three guns and a knife. According to People, the man was "booked for one count of attempted murder, three counts of aggravated assault with a deadly weapon, wearing body armor during the commission of a felony, resisting arrest and carrying a weapon in a prohibited place."
Though he explicitly said he was there to kill Frank, he allegedly had a reminder set on his phone to "Kill JDF." After the incident, Frank expressed his gratitude for the Phoenix police, suggesting heightened security for future Comic-Cons, and perhaps the banning of prop weapons.
Frank then assured his fans of his wellbeing, saying: "You will start hearing stuff on social media. I'm fine. I'm okay. Love y'all. Even though it looks like things don't faze me, I refuse to have a situation tear me apart mentally. You gotta remember, things could always be worse. Things could've been worse. But it wasn't. You know, everyone is safe, things are okay, and it's a great thing."
Jean-Claude Van Damme Provoked Him Into A Physical Altercation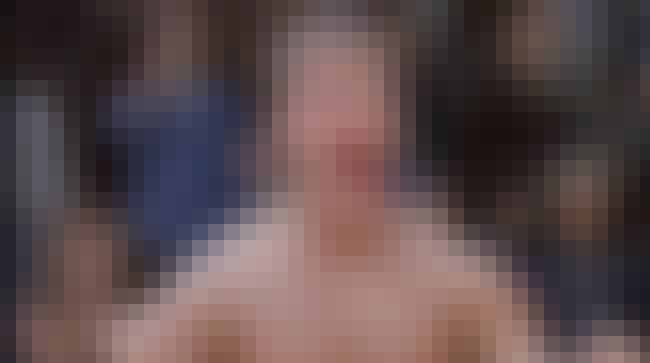 Both Frank and Van Damme appeared at a Comic-Con in Mexico in 2017 and were supposed to share a green room despite the fact that Frank had once publicly challenged Van Damme to a fight, a challenge that went unaddressed. Frank apparently assumed that wouldn't be an issue, but he found himself in a confusing altercation. After spending his allotted time in the Con, Frank returned to their supposedly shared green room to find it full and blocked off. After being reassigned to another room, one of Van Damme's associates came to him asking if he'd be willing to take a picture with Van Damme. He agreed, but when he got to Van Damme's room, he found an entire production crew with lights and cameras rolling.
Frank recalled Van Damme saying: "'Hey you like writing articles about people, you want to beat my ass? You gonna apologize for that?' and I said 'Nope.' He goes 'You think you can still beat my ass?' and I said 'Yeah.'"
Frank says he then pinned Van Damme against the wall, asking him if he really wanted to fight. When Van Damme didn't respond, he released him, at which point Van Damme apparently started threatening again. That's when Van Damme's security stepped in, which prompted Van Damme to get even more vociferous, dropping an F-bomb on Frank. Frank offered to fight him for real and Van Damme continued to demure. Frank said he wasn't going to let Van Damme "punk him," and it seems he succeeded.
He's An 8th-Degree Black Belt In Karate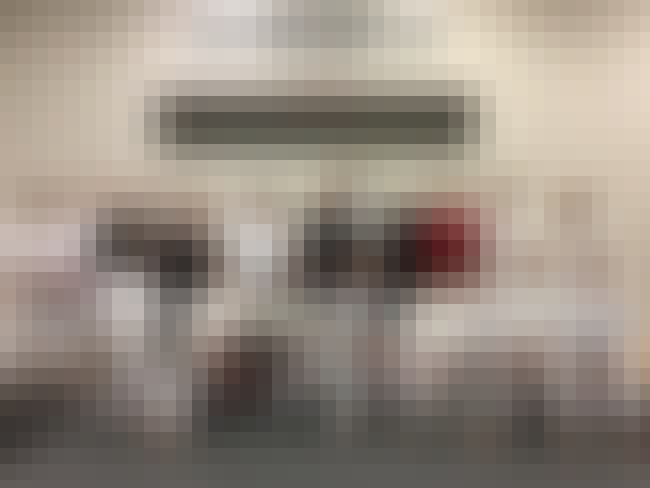 Frank has always been a martial artist - he and his fellow Rangers were pretty much allowed to improvise their own fight scenes. As of December 2017, he's taken his martial arts status to a new level, becoming an 8th-degree black belt at the Rising Sun Karate Academy in New Jersey. Frank has been working toward this goal for virtually his entire life, beginning karate as a four-year-old and achieving this distinction at 44. Apparently, it's a level he shares with Chuck Norris, who is an 8th-degree black belt in Tae Kwon Do.
He Was Kicked Out Of The Reboot Premiere After Being Accused Of Pirating The Film
Frank has a cameo in the 2017 Power Rangers reboot, so naturally, he wanted to document it on his phone while viewing the premiere. "There's one particular moment in the movie that I wanted to look at, at least maybe take a picture of, or a video of," he said in a Facebook video after the incident. Someone caught him in the act and pointed him out to theater staff, who removed him from the auditorium. Once in the lobby, security asked for his phone so they could delete any images, but he refused. He entered the bathroom to try to elude theater staff, but they followed him in. Frank makes it clear in the video that he feels he was wronged. Some of his fans defended him while others pointed out he wasn't exactly a victim - you're not supposed to have your phone out during movies and you're definitely not supposed to record them.