Entertainment
Whatever Happened To Jennifer Connelly?

April 15, 2020
9.1k views
13 items
Anyone indulging in viewing their childhood cult favorites like Labyrinth and The Rocketeer may wonder what happened to Jennifer Connelly. Fans will be happy to discover she's still a working actress, just appearing in much less lighthearted films and television. Connelly now is an Oscar-winning actress who appears in both big-budget movies and independent features with the same amount of professionalism. She could even be considered among the most reputable horror movie actresses. Connelly's husband, Paul Bettany, and their children now take up much of her time - something she's genuinely happy about.
Connelly's movie career began in the 1980s and, although she took some memorable roles, her career didn't take a serious turn until 2000's Requiem for a Dream. Her gritty portrayal of substance dependence inspired her to take more complex roles and expand her range. After starting a family, Connelly decided to slow down and accept work she truly felt passion for, leading her to spend as long as a year not working, so it's no wonder she's been a bit out of the spotlight in recent years.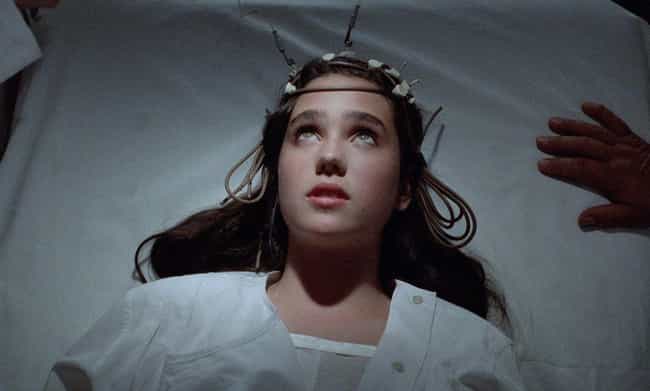 One Of Her Earliest Roles Was In Dario Argento's 'Phenomena'
Connelly began modeling at age 10 but discovered she didn't like it and wanted to become an actress instead. After signing with an agency and appearing in commercials and magazine ads, a casting director brought Connelly to the attention of Sergio Leone who cast her in Once Upon a Time in America. "I remember my family driving me into the city where I was supposed to meet Sergio and Robert De Niro," she recalled. "I was this tiny, nervous, mousy little thing. My grandmother told me to just picture De Niro on the toilet bowl, but I was too frightened to take her advice."
Dario Argento gave Connelly her next feature film role in Phenomena. "It was a gory movie in which my character fell into a grave full of corpses, but I had a great time," Connelly said.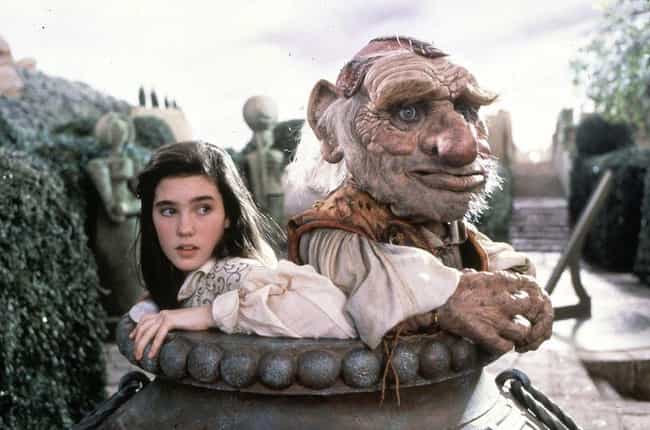 Her Breakout Role Was Sarah In 'Labyrinth,' Starring Alongside David Bowie
In 1986, Connelly got a break that would start her on the path to stardom: starring in the cult classic Labyrinth. "There I was at 15, starring in a movie and having David Bowie singing and dancing and joking with me," she recalled. Not only did Connelly get to work with Bowie but also Jim Henson, whom she described as "just an incredibly wonderful man."
Although Labyrinth has since become a cult classic, critics originally disliked the film, and the box office proved audiences weren't completely on board either. The studio pulled the movie from theaters only a month after opening, but despite its failure, the film gave Connelly recognition to find other acting roles, as well as fame years later. "I still get recognized for Labyrinth by little girls in the weirdest places," she remembered. "It's on TV all the time and I guess I pretty much look the same. It's always very sweet, because it's usually a pack of 15-year-old girls who recognize me."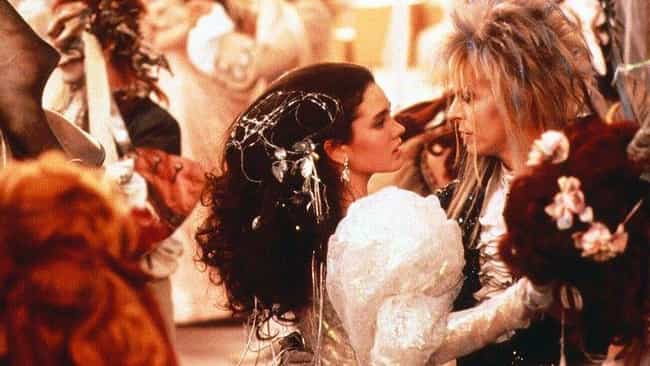 Connelly Remembers Her Time On Set For 'Labyrinth' Fondly
Connelly emerged from Labyrinth with a budding acting career as well as great memories. She enjoyed working with and learning about filmmaking from Henson and his team of puppeteers. While acting opposite nonhuman actors posed a challenge, Connelly claims Henson gave her great advice and told her to "just believe in them, which, after a while is not hard to do." It's obvious from Connelly's casting tape, and her performance meeting Hoggle for the first time, it would take work to feel comfortable with that type of acting, but it eventually got easier. "You get to know them and you become so familiar with them that they don't seem unnatural anymore," Connelly said.
She also spoke fondly about working with a music icon. "David Bowie was adorable and generous," she recalled. "He had a great sense of humor and made everyone feel at ease in his presence, and I admired him for that."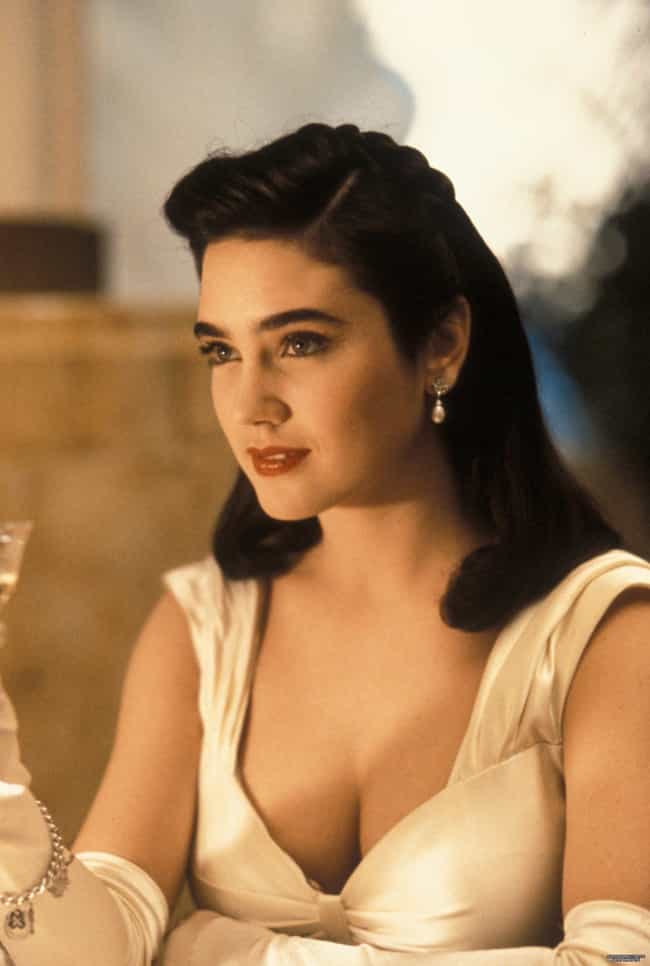 'The Rocketeer' Was Supposed To Make Her A Star
After Labyrinth, Connelly starred in mostly lighthearted films like Some Girls and Seven Minutes in Heaven. Even Dennis Hopper took notice and cast her in The Hot Spot. Being offered serious roles, however, seemed just out of reach. Noticing Connelly's potential, Walt Disney attempted to fix this by casting her in The Rocketeer and set her up to become Hollywood's next big thing.
"I'm just excited to be in a movie that will be around theaters long enough that when I tell my friends to see my movie, they actually have the option of waiting till the end of the weekend it opens," Connelly said. "Some of my movies, you blinked and you missed them."
Although the studio expected the film to be a hit and spawn a franchise, it failed to make waves among other summer blockbusters like Terminator 2 and Robin Hood: Prince of Thieves, becoming a box office dud. Connelly's career stalled until she began appearing in grittier films like Requiem for a Dream.