Total Nerd What's Jessica Biel Up To These Days?

We watched Mary Camden grow up on TV alongside her fellow 7th Heaven family members, but what happened to Jessica Biel after the show ended? You probably know she's married to Justin Timberlake (in what is allegedly an open marriage) and you may remember her character in The Illusionist. Today, Jessica Biel has a rich and vibrant life as a mother, restaurateur, and actress.
Her Series, 'The Sinner,' Was Nominated At The Golden Globes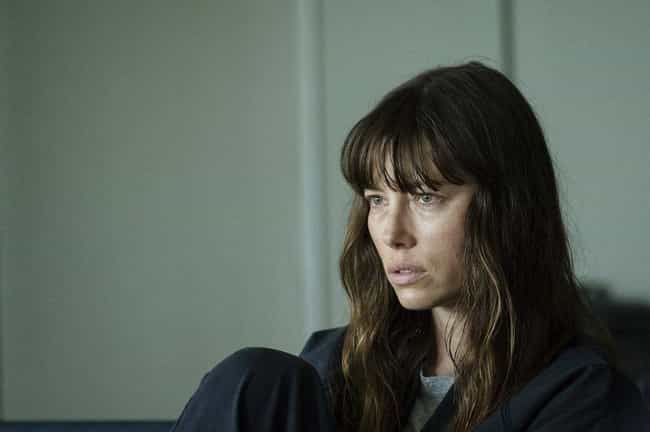 Biel is both the star and executive producer of The Sinner, a crime thriller on USA Network. The show earned a Golden Globe nomination for Best Television Limited Series or Motion Picture Made for Television. Though it was originally intended to be a single-season miniseries, Biel confirmed there are talks of a second season given the unexpected success of the show. She told Entertainment Weekly,
Now that it is a possibility, we are really diving deeply with our creative team, our writers' room. We're hoping to set it up and see if we can come up with some amazing and interesting stories. If we get to come back, we're starting fresh again.
Biel was also nominated for Best Performance by an Actress in a Limited Series or a Motion Picture Made for Television. Other nominees included Nicole Kidman and Reese Witherspoon for their roles in Big Little Lies, as well as Jessica Lange and Susan Sarandon for Feud: Bette and Joan. Not only was it Biel's first Golden Globe nomination, but her first major award nomination. It marks a high point of her acting career, even if she lost to Kidman.
She Had The Sex Talk With Her Two-Year-Old Son
When two-year-old Silas Timberlake showers with Biel, they discuss reproductive organs and their purposes. It's probably more of a one-way conversation, but Biel is educating her very young son about the biology of reproduction. She was inspired by her work with Tryst Network, which was defined by the Today Show as "an online resource where women can ask questions and learn about their bodies." Biel wants to make sure her son understands sexual biology after she discovered during her pregnancy she had a shallow understanding of the subject. Her aim is to eliminate stigma surrounding sex for her son.
She Has A Restaurant Called Au Fudge, Which Has A Play Area For Kids
Jessica Biel's goal for Au Fudge was to create an atmosphere for adults and kids alike. The restaurant features a full bar just across the room from a play area where kids can engage in activities under the watchful eyes of au pairs employed by the restaurant. There are cases full of sweet treats, and they'll even make a custom cake for you or your child.
They also serve entrees. Biel's favorite item is the Vegan Caesar salad, which she says "definitely doesn't taste like it's vegan!" It's located in West Hollywood, down the street from Lisa Vanderpump's restaurant, Sur.
She Married Justin Timberlake
Biel and Timberlake's wedding was big news in the 2012 news cycle. The two former child stars got married in October 2012 after a temporary breakup the previous year. US magazine claims, however, that they're stronger than ever and know the secret to a happy, healthy relationship. The couple says they're best friends and enjoy spending time together.