Music History
What The Heck Happened To Jessica Simpson?

Updated October 13, 2018
1.2M views
15 items
Jessica Simpson was the "it" girl of the early 2000s. Not only did she have a series of hit singles, but there was a Jessica Simpson Weight Watchers campaign, she had her own reality show, and she had a catchphrase that had something to do with tuna. But then she dropped off the pop culture map. What happened to Jessica Simpson? Is Jessica Simpson okay? Or does someone need to put a pop culture search team together to check up on her? If you haven't been keeping up with Jay Simps for the last decade or so, you might be surprised to find out what she's up to now. Has she been on TV? Is she working on her music career? Is she even alive? Okay, yes. The answer to that last one is yes.
Where is Jessica Simpson now? The last anyone can remember, she was married to one of the guys from 98 Degrees and hanging out at the MTV beach house, but it's been almost two decades since anyone has heard from her, and people are starting to worry. Does she work at a Dr Pepper factory somewhere in Texas or is she still banking on residuals from The Dukes of Hazzard? She's not married to the 98 Degrees guy anymore, so who is the missing piece in the "Jessica Simpson husband" puzzle? Whatever Jessica Simpson is doing, hopefully she's okay. If you're as worried as everyone else is, keep reading.
She Had A Deal With Weight Watchers That Didn't Work Out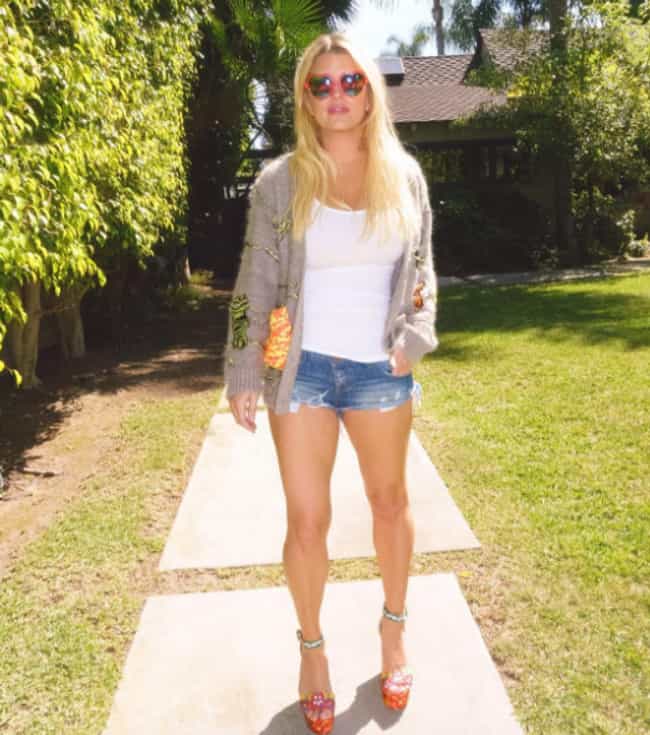 It's a big deal when a celebrity gets a Weight Watchers contract, and the only thing you have to do to fulfill your part of the bargain is lose a bit of weight. Well, Jessica Simpson didn't lose her baby weight, and it kind of turned into a PR nightmare.
After being paid around $4 million, Simpson only allowed herself to be filmed above the neck because she was "shy" about her figure. This, of course, was supposed to be the "before" part of the ad, so the whole thing turned out wonky when there was nothing to compare with her "after" weight loss.
Her Clothing Line Makes Almost $1 Billion A Year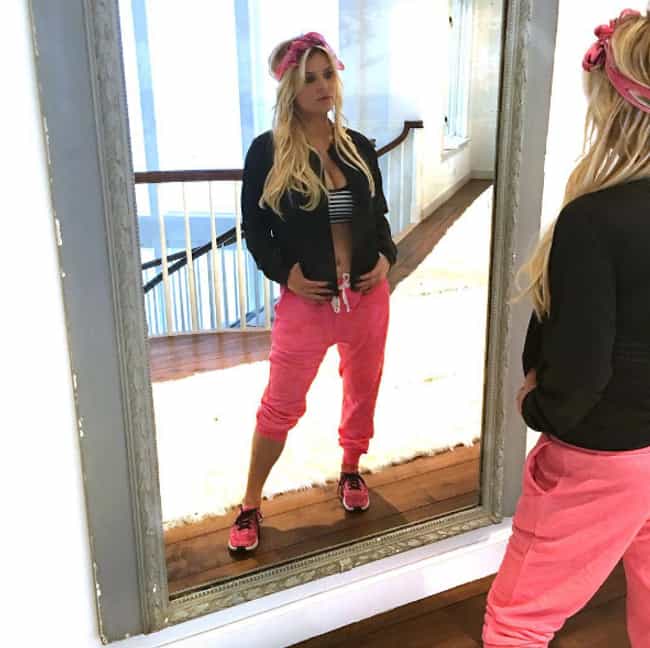 So what if her career as a pop star turned reality sensation didn't work out? She's making money hand over fist with her clothing line, the Jessica Simpson Collection. In an interview with Forbes, Simpson said she doesn't pay attention to trends, but looks for inspiration in her every day: "When I'm in approval or inspiration meetings, I think of what I want my Nana to wear, and what my two-year-old daughter, Maxwell, would look adorable in."
After 10 years of work, the collection (which has more than 30 product categories, from a shoe line to sunglasses and even jewelry) makes almost $1 billion a year.
She Got Super Ripped, Y'all
For some reason, Jessica Simpson's weight is a constant source of conversation in the media. The patriarchy really is the worst. Unfortunately, most of the weight discussion is because she's put on baby weight or something, but in 2016 she was spotted on a family vacation, and she looked much thinner. If that's what she wants, good for her!
The whole family (including her sister, Ashlee, who is also still alive, apparently) went to Cabo San Lucas, where photos showed off the fact that they looked like they were made entirely of abs. Especially her husband, Eric Johnson, who looked like a cartoon of a fit person.
Marrying Nick Lachey Was A Huge Mistake, According To Simpson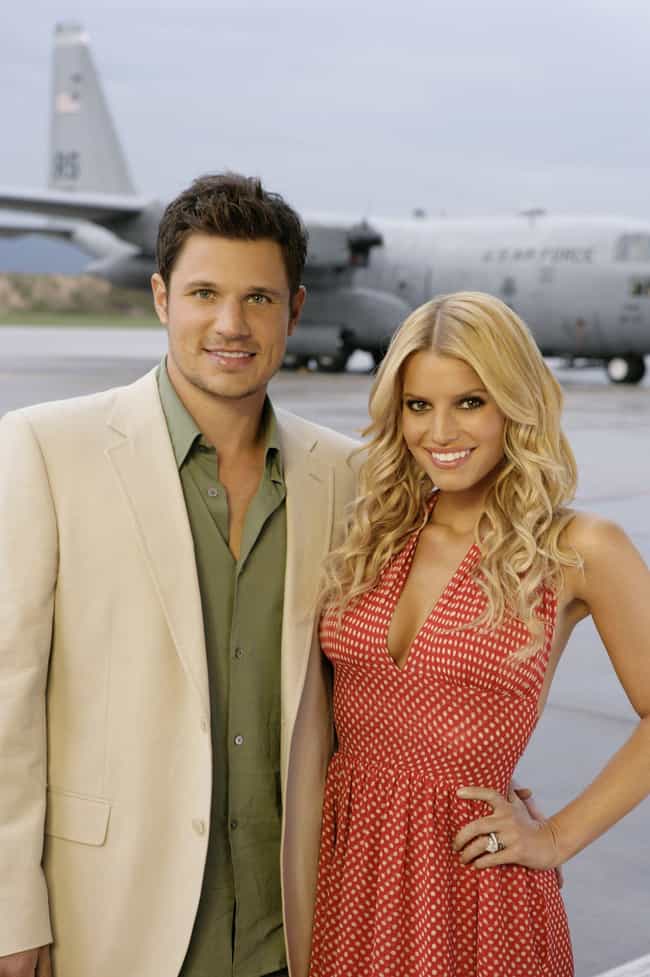 After transitioning from her role as a pop star to her career as a fashion mogul and businessperson, Jessica Simpson began to give interviews on finance shows like CNBC's Closing Bell, a program about day trading and money management.
When co-anchor Kelly Evans asked Simpson about her biggest financial mistakes, Simpson said (somewhat in jest), "The biggest money mistakes? I don't know. For some reason, I thought of my first marriage!"