Weird History
How Joe Paterno's Silence In The Face Of Abuse Led To His Stunning Fall From Grace

Joe Paterno developed a cult of personality during his decades-long reign as the head coach of Penn State's prestigious football program. He was admired by football and Penn State-loving Americans across the country. For athletes and fans at Penn State, Paterno wasn't just a coach; he was a rare bridge between academics and athletics, and he and his wife donated millions of dollars to various organizations and the school itself.
But it's sometimes too easy to turn a blind eye to the ones you love. Paterno turned a blind eye to illegal actions by his right-hand man, Jerry Sandusky, and in turn, Penn State — and football-loving America at large — almost let them get away with it.
HBO's 2018 film Paterno (starring Al Pacino) explores the slow unraveling that came with Paterno's silence toward injustice. In what is now known as the "Penn State child sex abuse scandal," assistant football coach Sandusky used his power and connections to a charity organization to gain access to minors whom he assaulted and abused for 15 years, sometimes in the locker rooms of Penn State. He was charged with more than 50 counts of sexual abuse and ultimately found guilty, though he has maintained his innocence.
Paterno allegedly knew about all of this, but took no action. Despite being tenured and nearing the end of a long and illustrious career, the 84-year-old was fired in disgrace only a year before his death from lung cancer. Once celebrated as one of the most successful coach in the history of college football, Paterno's fall from grace is a tragic reminder of what can happen when one stays silent about abuse.
Despite its ubiquity in the States, tipping is not actually an American invention. It was first practiced in feudal Europe (roughly 800-1400 CE), and was rooted in the extensive aristocratic history of the continent.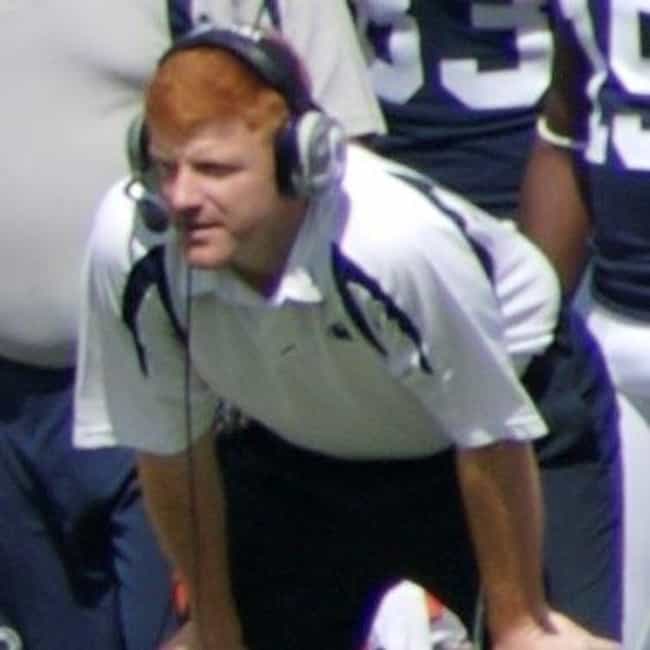 Paterno Was So Beloved, People Threatened The Assistant Coach Who Reported The Scandal
Mike McQueary was one of Penn State's football assistant coaches and the one who witnessed what appeared to be "an extreme sexual act" taking place between Sandusky and a very young boy in the Penn State locker rooms. McQueary was the first person to report this to Paterno, in 2001. This was the incident that Paterno then — as he was legally required to do — reported to Tim Curley, the Penn State Athletic Director.
McQueary became the star witness in the criminal case against Sandusky, and testified multiple times about his initial conversation with Paterno regarding the incident. However, throughout the trial and subsequent investigations, Paterno supporters and those involved with Penn State pressured and even threatened McQueary. Similar to how the prosecution shied away from attacking Paterno, McQueary seemed to dance around any fault being put on the coach.
This made posthumous findings all the more troubling; it became clear that there was courtroom strategy and unwavering pressure on McQueary regarding just what he should say about Paterno.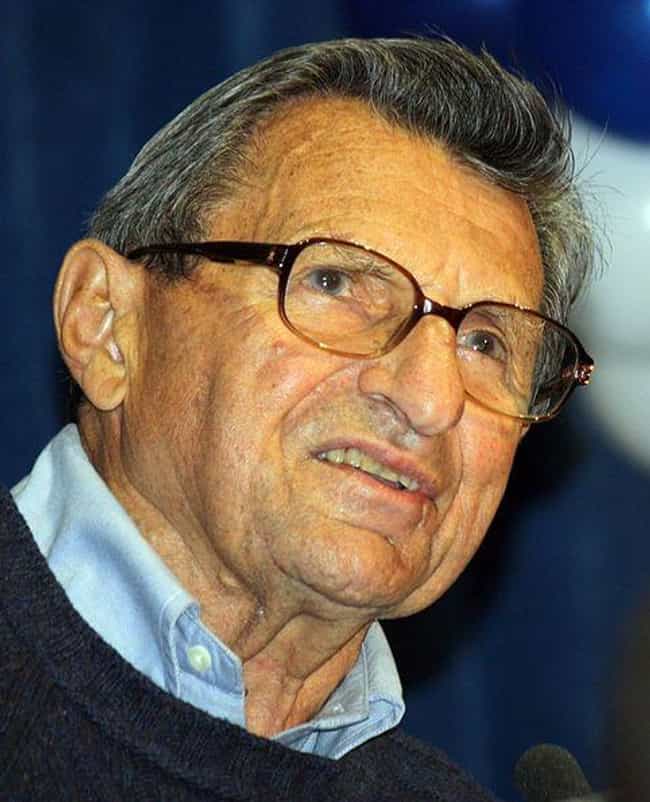 Paterno Claimed He'd Never Heard Of A Man Being Sexually Assaulted
As the scandal escalated and people started to question Paterno about why he didn't do more than simply notify Athletic Director Tim Curley, he attempted to paint himself as an old man who truly didn't understand what he had been told by McQueary. Although McQueary himself admitted that he wasn't as graphically descriptive when informing the aging coach as he was when he gave other testimonies, Paterno later stated he wasn't sure if it would have made a difference.
He said, "You know, he didn't want to get specific... And to be frank with you I don't know that it would have done any good, because I never heard of, of, rape and a man." In another account, Paterno allegedly asked his son Scott what sodomy was.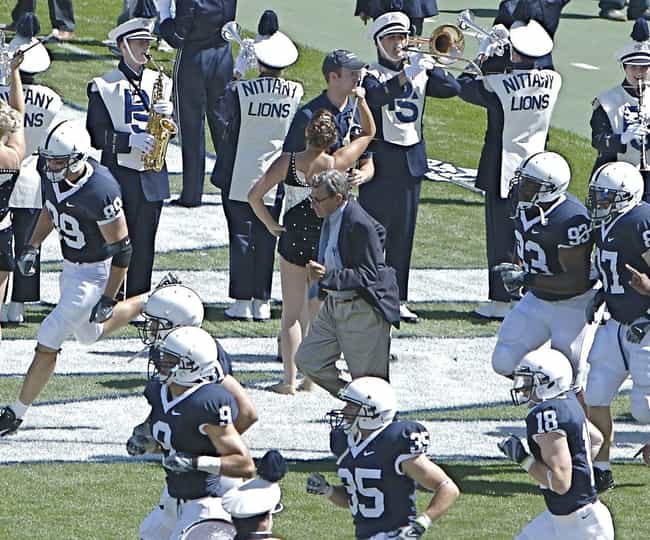 The NCAA Revoked All Wins By Penn State Dating Back To 1998, Leaving Paterno With A Tarnished Record
As part of its punishment against Penn State for the Sandusky scandal, the NCAA announced it would be redacting all of the football program's wins dating back to 1998, the first year a formal complaint was filed against Sandusky.
Before this, Paterno held the Division I record for the most victories as a college football coach, coming in with 409 wins. However, after this penalty by the NCAA, his official ranking dropped to 12th.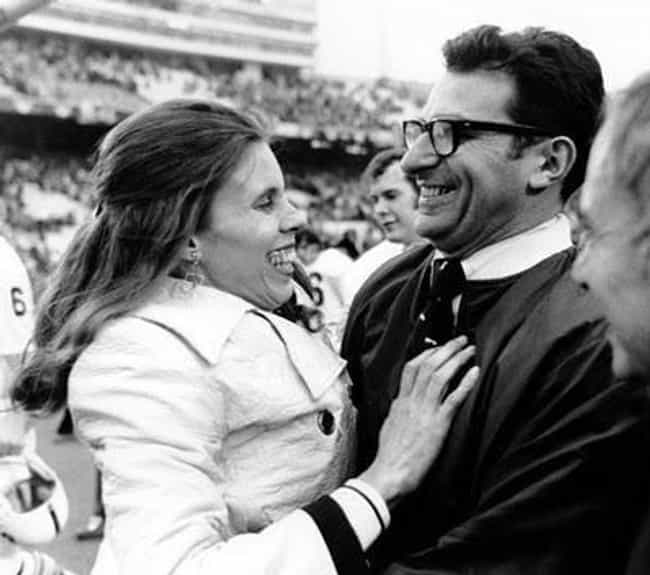 Paterno Wasn't Allowed To Resign And Instead Was Fired Over The Phone, Despite Having Tenure
Paterno's retirement had already been planned for the end of the 2011-12 season. In the midst of the media circus surrounding the case once the scandal broke, Paterno tried to give a press conference to defend himself. His family and legal team advised he retire early in light of the scandal; he finally caved, but when he tried, he was told that was not an option. Instead, Penn State sent an assistant athletic director to the Paterno house with a slip of paper with a phone number on it. Paterno called the number, and was met with the blunt news: "The board of trustees have terminated you effective immediately."
His wife called back, enraged, while his supporters on campus flew into a riot. They even overturned a television truck. As supporters rallied outside his house, Paterno stepped outside and offered some brief words to the crowd. He told them he loved them, thanked them, and asked them to pray for the victims. Paterno had been employed at Penn State since 1950.