Music History
Whatever Happened To JoJo?

Updated June 30, 2020
46.8k views
18 items
By the age of 13, Joanna "JoJo" Levesque was already on top of the Billboard charts with her debut single "Leave (Get Out)." As awesome as that sounds, JoJo was starting the most trying time of her life. Despite being the youngest solo artist to hit number one, her terrible record contract kept her from capitalizing on her success. After her second album went gold, she more or less disappeared, leaving fans wondering what happened to JoJo?
In the decade following her second album, Levesque worked on new JoJo music, got embroiled in a major lawsuit, lost a parent, and found herself with a new group of fans thanks to her refusal to quit. Keep reading to see JoJo now, and if you don't want to jam, then you can leave (get out).
She Performed A Live VR Concert In June 2020
Jojo posted on her Instagram that she was off to rehearse with Melody Virtual for a live streamed VR concert that aired June 27th.
She Became An Ambassador For SavageXFenty
In June 2020, Jojo made her first post on Instagram as part of a SavageXFenty brand deal in addition to her continued support for bringing Breonna Taylor justice, stating:
tbh this is what I wear when I do my best plotting and contemplation... fun fact: highlighter color crotchless panties can really support your imagination. #SavageXAmbassador p.s. just because I'm starting to post work/ other aspects of life stuff again... don't get it twisted: my mind is still very much on the movement at hand. most pressingly, I'm desperate to see justice for #breonnataylor... The Louisville Metro Police Department must terminate the police involved, and a special prosecutor must be appointed to bring forward charges against the officers and oversee all parts of this case.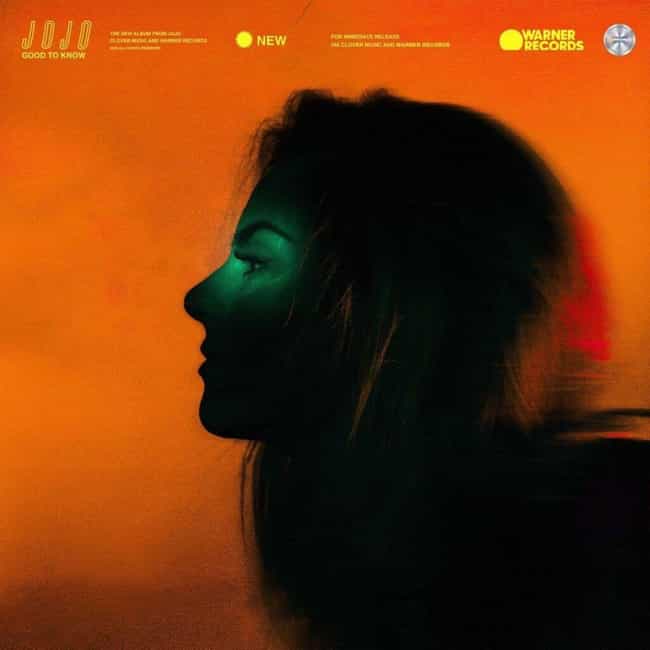 On February 21st, Jojo announced via Instagram that she would be releasing her new album Good to Know during the Spring. She released "Man" as a lead single on March 13th and "Lonely Hearts" as a promotional single on April 24th. A North American tour for the album was scheduled to begin in March 2020 but was rescheduled to November and December due to the COVID-19 pandemic.
She Still Plays Her Old Songs
Despite being forcibly chained to her first hits and having virtually no ability to release new music for years, JoJo says she still gets a kick out of playing her old songs. She told Glamour:
I enjoy performing those songs, and I always incorporate them into my set. I like to see the excitement in people's eyes when we get nostalgic together. I think it's fun. My relationship is actually pretty cool with those songs. Now they take on a different meaning for me. I didn't know what I was singing about at 13 - kicking a motherf*cker out of my house. Now I have, so I sing with a new passion.