Entertainment
What Happened To Kathy Griffin Post-Fallout

Updated March 22, 2019
3.8k views
13 items
After she posed for a picture in spring 2017, holding a faux chopped off head resembling President Donald Trump, comedienne Kathy Griffin became Hollywood's persona non grata. The former My Life on the D-List star received a ton of negative feedback from both political parties.
Because of the stunt, Kathy Griffin lost a number of high-profile gigs and some celeb pals, like Andy Cohen and Anderson Cooper. But the Illinois native is making strides in the right direction, and her Laugh Your Head Off tour has been a massive success. News stories about Kathy Griffin prove she may be back better than ever.
She Wasn't Sorry About Her Trump Stunt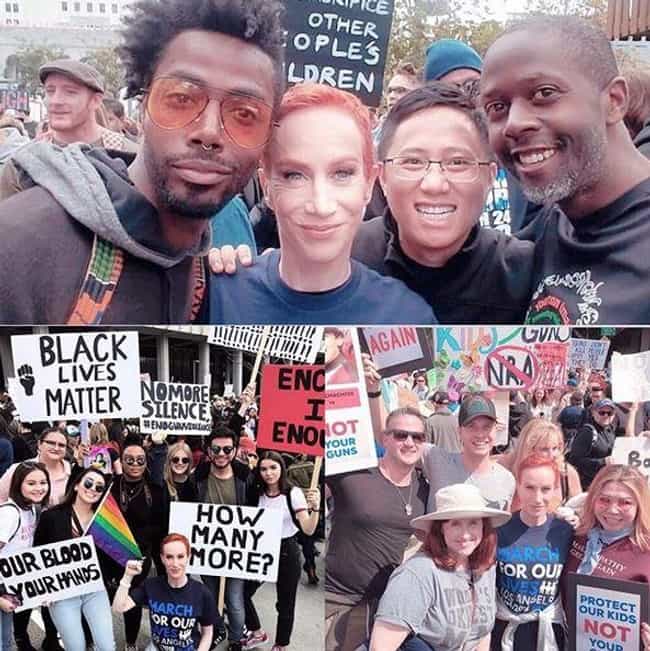 In May 2017, Kathy Griffin faced lots of criticism for posing with what looked like Donald Trump's head. She posted an apology video for her actions afterwards, saying: "I beg for your forgiveness... I went too far."
However, just a few months later, Griffin retracted that apology. She told an Australian talk show: "I am no longer sorry. The whole outrage was BS, the whole thing got so blown out of proportion."
Griffin's Apology Press Conference Turned Into A Disaster
A few days after the photographic scandal went viral, Kathy Griffin and attorney Lisa Bloom hosted a press conference to publicly apologize. The plan went awry, though, as Griffin seemed shaken and very emotional. The comedienne later called out Bloom for ruining the experience.
She said the lawyer turned the press conference into an advertisement for Bloom's legal services, subverting the entire process. In turn, Bloom blamed Griffin for speaking "off the cuff" instead of going with pre-planned remarks.
Griffin Lost Her CNN New Year's Eve Special And Her Friendship With Anderson Cooper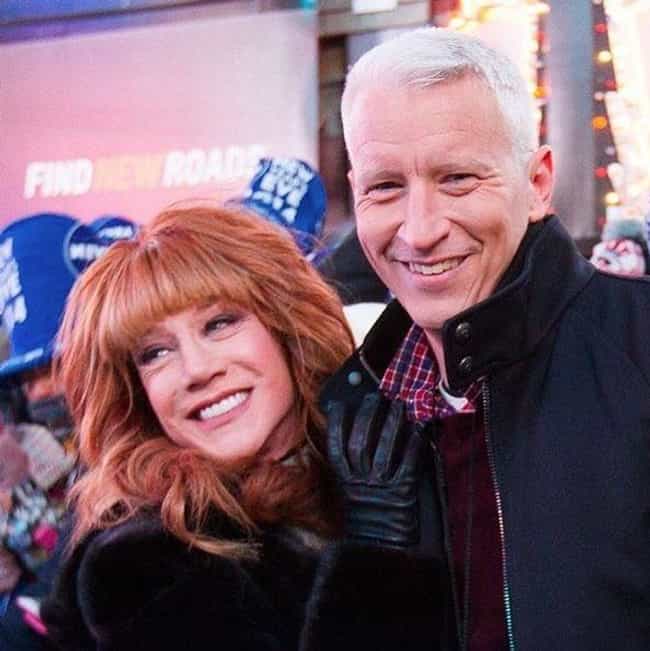 Kathy Griffin hosted a major New Year's Eve special every December 31 with longtime pal Anderson Cooper; it was an important gig for her. In the wake of the Donald Trump-related fallout, though, Griffin lost that job and Cooper's friendship. The news anchor tweeted that the stunt was "disgusting and completely inappropriate," which put a quick halt to the pair's bond (despite Cooper claiming he wished her well).
In an interview with The Daily Beast, Griffin claimed Cooper was a "spineless heiress." The disgraced comedienne also alleged Cooper never checked in with her after the media circus.
Griffin Was Invited To The 2018 White House Correspondents' Dinner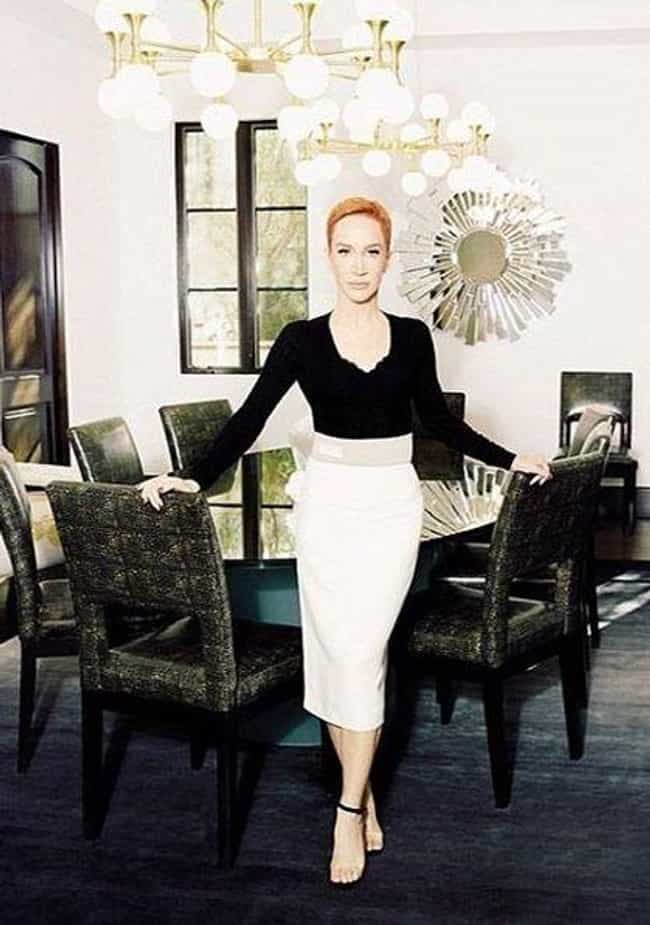 Despite all of the controversy surrounding the incident, Kathy Griffin did have some lingering support within those circles that were vehemently anti-Trump. For instance, she was invited to attend the 2018 White House Correspondents' Dinner.
She was a guest of The Washington Blade, a prominent LGBTQ+ news publication.