Child Actors
In The '90s, You Couldn't Turn On The TV Without Seeing Her. What Happened To Larisa Oleynik?

"Since then... nothing's been the same." In the 1990s, The Secret World of Alex Mack was one of the most popular shows on Nickelodeon, but what happened to its star, Larisa Oleynik?
Oleynik, through her portrayal of Alex Mack, developed a reputation as a relatable teen - even with her character's supernatural abilities. "Alex is cool because a lot of people can relate to her," Oleynik told USA Today in 1995.
What is Larisa Oleynik up to now? While continuing to act in numerous television shows, movies, and plays, Oleynik has chosen to remain under the radar. Being private about her personal affairs has given Oleynik a healthy balance between normalcy and celebrity. Like the humble character who made her a household name, Oleynik remains grounded in an industry known for chaos.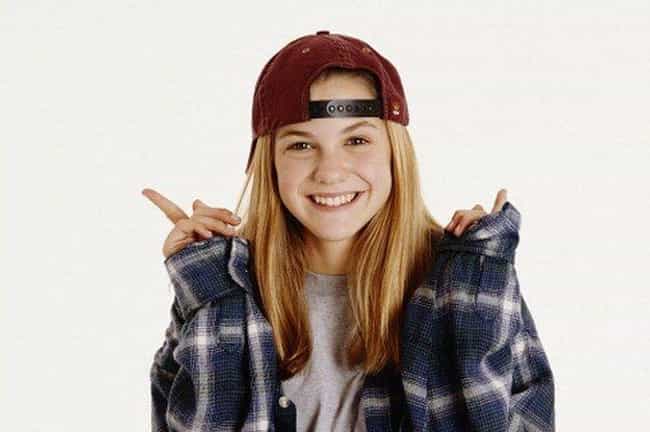 Oleynik Began Her Acting Career In A Production Of 'Les Miserables'
A Northern California native, Oleynik's first acting gig was in a stage production of Les Miserables. She was only 8 years old at the time, and served as a replacement for both Young Cosette and Young Eponine.
"I fell in love with the whole thing," Oleynik said in a 2014 interview. "And I wanted to see what else was out there."
Every year, Oleynik and her mom spent two months in Los Angeles during television pilot season. She participated in numerous auditions, adding credits to her resume until she landed the role of a lifetime.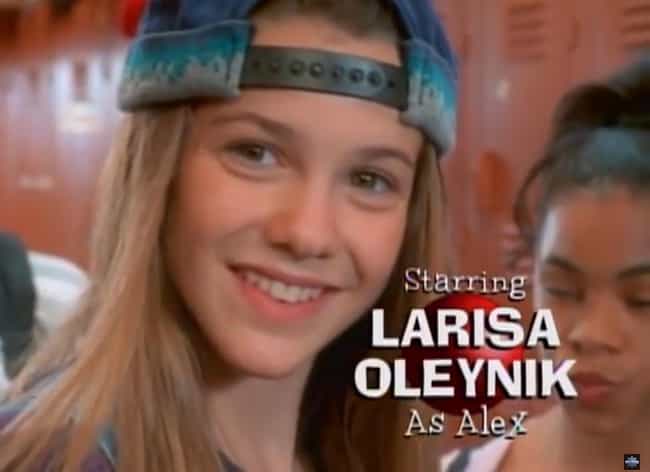 She Was Picked Out Of 400 Girls For The Title Role In 'The Secret Life Of Alex Mack'
"When I was 12, I booked the lead in a Nickelodeon show called The Secret World of Alex Mack," Oleynik shared with fellow actor Graham Sibley in 2014.
She was chosen out of over 400 young women for the title role about a teen whose life changes forever when she's doused in mysterious chemicals and gains super powers.
Tommy Lynch, one of the show's producers, was there for Oleynik's audition. "She came in and auditioned and was quite tentative with the material," he confessed. "But we liked her smile and asked her to read again. This time she relaxed and nailed it. She has a real awareness of the innocence of being a young teen."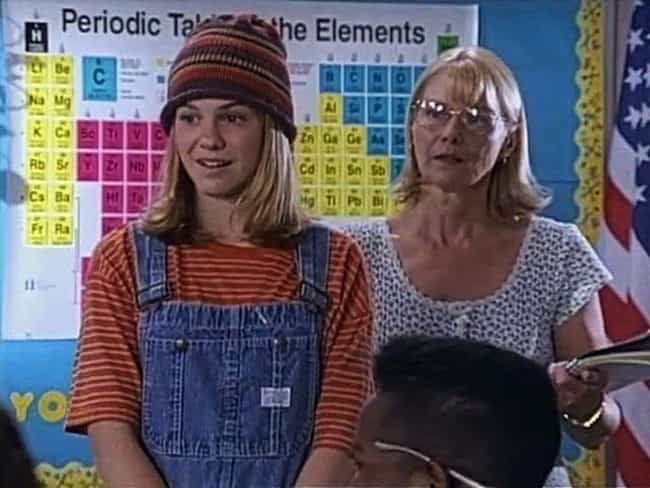 In The Mid-'90s, Tweenage Girls Couldn't Get Enough Of Her
After The Secret Life of Alex Mack debuted in 1994, the show quickly became one of Nickelodeon's most watched shows, third behind Rugrats and All That.
Oleynik soon became an icon for young girls. A tween herself at the time, Oleynik took her status seriously, as well as her education. While filming the show, she remained in school and found opportunities to participate in community functions and charities.
Engaging fans via an online chat in 1997, Oleynik went into detail about her volunteering, writing:
Because I'm part of Nickelodeon, I'm an active part of Nickelodeon's Big Help. It's kind of a year-round thing. And I'm also involved with Hands Across Communication. It's a company that does signing for hearing-impaired people. Also Surfrider Foundation and Starlight Foundation.
Open and approachable, Oleynik was a truly positive role model for young adults.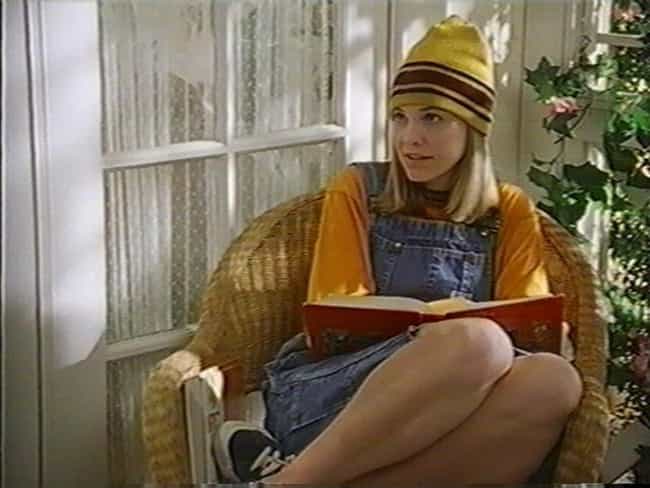 Not Just Famous For Her Acting, Oleynik Defined Style
When grunge and alternative duds rose in popularity for America's youth during the '90s, actors like Oleynik became symbols for these styles. Thanks to her identifiable portrayal of Alex Mack, Oleynik's garments were admired by fans.
"She's not the most popular girl in school, but she's also not a geek. I know what it's like to think you don't always fit in, and I think kids can relate to Alex's feelings about being average," Oleynik told journalist Jefferson Graham when she was still in the role.
Oleynik was able to have fun with Alex's fashions. "My favorite was when Alex turns into a little wild girl," she shared with fans. "I dyed my hair purple and had these funky clothes. It was really cool."
Beyond The Secret Life of Alex Mack, Oleynik acted in popular shows like Boy Meets World, The Adventures of Pete & Pete, and 3rd Rock From the Sun. Her fun, tomboyish looks always shined through.