Scandals
The Dark Story Behind Why No One Wears Livestrong Bracelets Anymore

From the red carpet, to the shopping mall, to the classroom, there was a time when Livestrong bracelets were practically everywhere. However, the relationship between disgraced cyclist Lance Armstrong and Livestrong — a company he founded — has been a rocky one, and these days, most people are left wondering what happened to Livestrong bracelets.
If you're curious about why no one wears Livestrong bracelets anymore, you're certainly not alone. A combination of factors influenced the decline of the ubiquitous yellow accessory, but one disastrous event set the falling dominos into motion: the realization that Armstrong had used illicit drugs to enhance his athletic performance.
While the dark story behind Livestrong bracelets climaxes with Armstrong's drug reveal, a lot more went on behind the scenes. In the resulting turmoil, what was once a sign of hope, resilience, and cancer awareness has all but disappeared from public view.
Doping Allegations Began After Armstrong Won His First Tour De France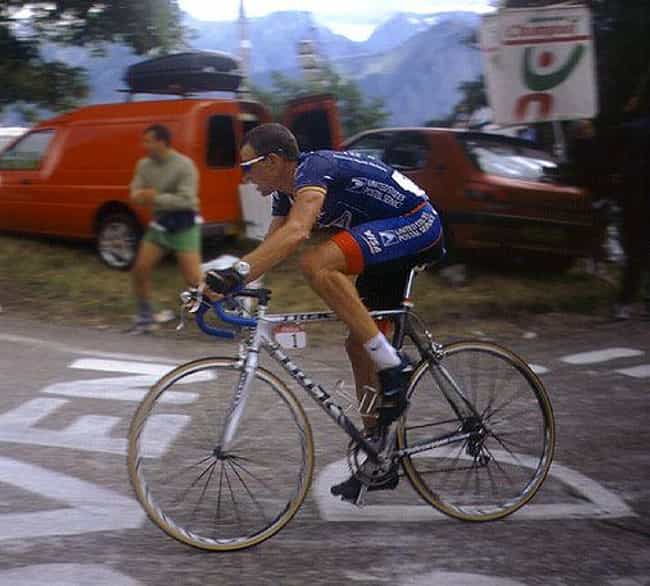 In 1999, Armstrong won the esteemed Tour de France bicycle race. His victory made headlines around the globe; it's a story of triumph over tragedy that's rarely seen in the sports world. However, as Armstrong was relishing his win, the first doping allegations against him were leveled. He denied the charges, saying that the failed test results were caused by (legal) medication he was using to treat a common cycling injury. "This is not a doping story," Armstrong adamantly told Cycling News. The cyclist went on to win the race six more times between 1999 and 2005.
Armstrong Started The Livestrong Foundation After His Cancer Treatment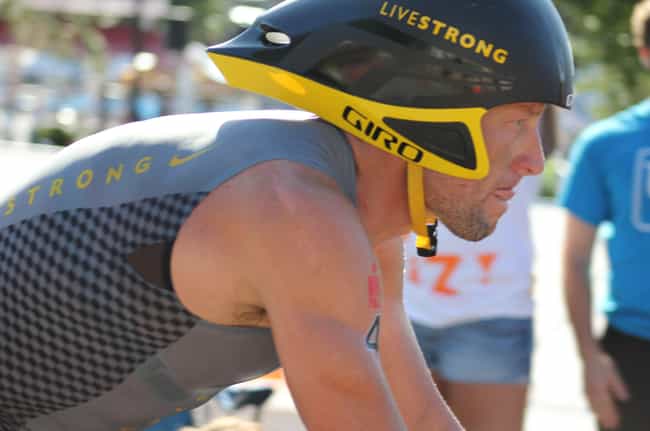 In 1996, mere weeks after he participated in the Olympic games, Armstrong was diagnosed with Stage III testicular cancer. He had a testicle removed, and underwent chemotherapy before being declared cancer-free in early '97. Shortly thereafter, he launched the Lance Armstrong Foundation, which would later become know as the Livestrong Foundation in 2003. The ubiquitous yellow bracelets were introduced in 2004, and took the world by storm that summer. When the 2004 Tour de France took place in July, the majority of the riders were seen sporting the armbands.
Armstrong Slowly Lost His Grip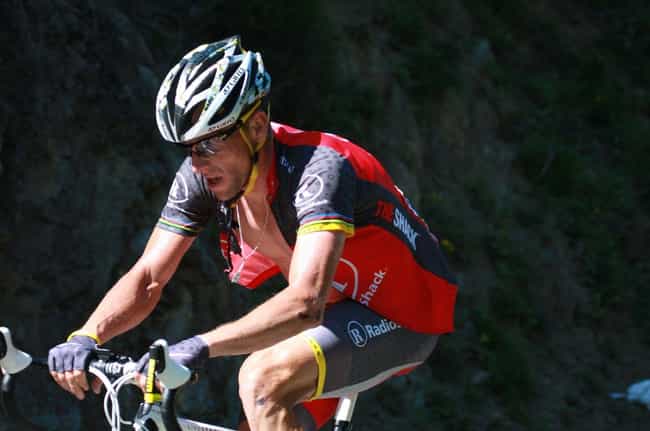 As the Livestrong brand took the world by storm in 2004, the trademark bracelets started popping up everywhere, yet Armstrong showed signs that he was faltering. In 2009, he fell off his bike during a Spanish race and shattered his collarbone. A few months later, he took part in the Tour de France, but finished third (a shocking departure from his seven consecutive wins between 1999-2005). The following year brought two more setbacks: he crashed again, this time in a California race, and he finished 23rd in the 2010 Tour de France.
Less than a year later, Armstrong announced that he was retiring. The public was left to wonder whether his sudden retirement was caused by the natural waning common in athletic careers, or whether there something to all those doping allegations that seemed to plague Armstrong wherever he went.
It Was Revealed That Armstrong Championed Doping On His Cycling Team
For years, Armstrong was able to get away with denying all doping charges. And to be fair, most of the investigations into his potential doping were eventually closed due to lack of evidence. Yet the rumors persisted, and in October of 2012, the US Anti-Doping Agency released a shocking report condemning the athlete. In it, they described a culture of doping on the American cycling team that was championed by Armstrong. He was banned for life, but continued to deny the charges until January of the following year.