Celebrities

Whatever Happened To Double Dare Host Marc Summers?

If you were a kid at any time during the 80s or 90s, there's a good chance you watched yourself some Double Dare, or possibly Family Double Dare. If you counted yourself as a fan, Double Dare host Marc Summers was someone you saw on a near-daily basis. But where is Marc Summers now? The former Nickelodeon host has had his ups and downs, but he has never run out of things to do - or shows to host.
Double Dare was a show on Nickelodeon where kids had to answer questions or engage in a demanding, grueling, and extremely slimy "physical challenge." (Former contestants have said that being on the show was actually really disgusting.) But if you were just watching, you could simply sit back and enjoy the slime, which is what helped make it one of the best kids game shows of the 80s and 90s.
These days, Mars Summers may not always have nice things to say about Nickelodeon. Other than a slam of a former employer, what happened to Marc Summers after Double Dare? Let's just say he has been through an obstacle course no producer on the messy game show could ever imagine.
He Battled Lymphatic Leukemia In 2009
During a 2015 interview on the Preston & Steve Show on WMMR in Philadelphia, Summers revealed a disease he had privately battled out of the eye of the general public. In 2009, after seeking treatment for stomach problems, his doctor diagnosed him with lymphatic leukemia. He then got a second opinion, and the other doctor said he had mantle cell lymphoma, giving him six months to live.
Summers then went back to the first doctor, and it turned out the initial diagnosis of leukemia was correct. This meant two years of chemo, which he described as "brutal." Fortunately, repeated scans after his treatment showed the disease was in remission.
Summers Needed Reconstructive Face Surgery After A Nasty Car Accident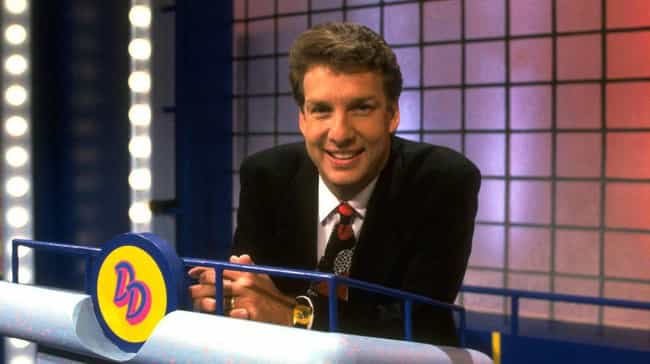 In 2012, Summers was riding in the back of a taxi in Philadelphia when it hydroplaned and lost control. He doesn't remember much about what happened next, but it was bad; the accident left him with numerous broken bones in his face. He had emergency reconstructive surgery and required additional surgery when things didn't quite end up in place.
"My left eye isn't where it's supposed to be and the ripped skin from where I hit the credit card machine hasn't healed properly," he said after the accident. He also suffered from memory loss in the time after accident. After nine months, Summers finally made a full recovery.
He Has Struggled With OCD
In the 90s, Summers revealed something you might not expect from someone known for hosting a very messy game show. He had lifelong struggle with OCD, and it caused major problems in his personal life.
"I remember my wife found me on my knees at 1:45 in the morning, straightening fringe [on a rug]," he said in an interview with Oprah. And when they had kids, his condition got even worse. He would spend hours arranging items in the house or scrubbing out marks on a floor that others wouldn't notice. He has since learned to manage his OCD, and aimed to help others by appearing in a series of videos for an organization called Freedom From Fear.
His OCD Cost Him 'Hollywood Squares'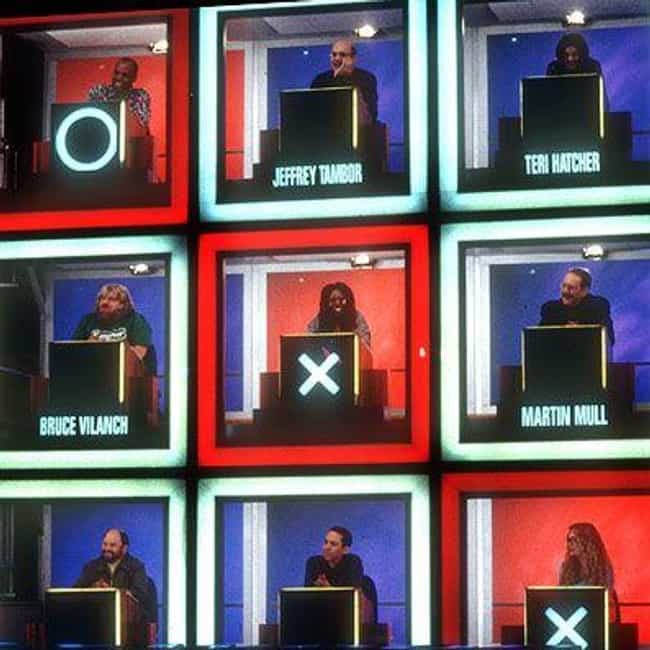 In 1998, Summers was originally slated to host the revival of Hollywood Squares. However, this was also the time his OCD was at its most destructive and he sought out treatment. Summers was open about his condition and educating others on it, but not everyone had as open of a mind as he had hoped. Producers thought his condition would make him difficult to work with, so they turned him away and went with Tom Bergeron instead.
"I was signed up to do the Hollywood Squares version that Tom Bergeron actually did. The next thing I knew, I was fired before we even got started, supposedly because my reputation was that I was difficult to work with because of the OCD," Summers revealed on Oprah: Where Are They Now?