Celebrity Trivia
Whatever Happened To Megan Fox?

Updated March 27, 2018
42.9k views
14 items
In the mid to late-2000s, Megan Fox seemed poised to become The Next Big Thing, but then, at the height of her success, she faded from public view. This has led many to wonder: Whatever happened to Megan Fox? Was it a matter of not finding the right roles to launch her career to the next level? Was it a personal choice? Where did Megan Fox go?
There is no single answer to these questions. Many factors came together to land Fox where she is today. Questionable choices in movie roles, very public spats with Hollywood heavyweights, and a devotion to life outside the spotlight have all contributed to Fox's waning movie career.
Fox was born on May 16, 1986, in Oak Ridge, Tennessee. She comes from a deeply religious home and grew up Pentecostal before attending Catholic school. She started performing early and made her professional acting debut at the age of 15 — in an Olsen Twins movie, no less. A few years later, she starred in Transformers, the movie franchise that would both make and break her burgeoning film career.
Read on for some stories, fun facts, and other things you didn't know about Megan Fox, and find out what this beautiful, unforgettable actress has been up to.
She Said She Chose To Leave 'Transformers,' But She May Have Been Fired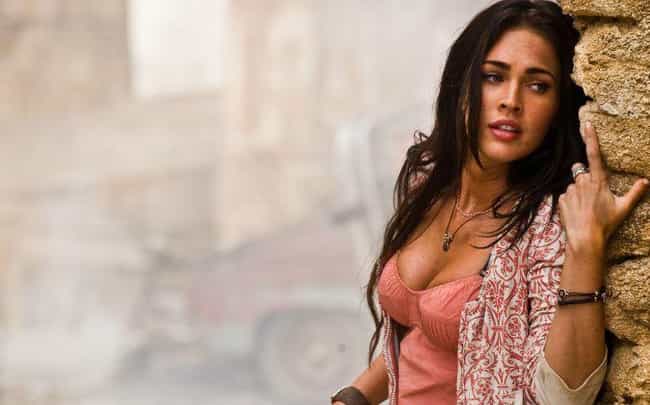 Fox starred in two Michael Bay-directed Transformers movies between 2007 and 2009, both of which were wildly successful and helped put the young actress on the map. Despite the movies' success, Fox said she chose to leave the lucrative franchise — but there is evidence to suggest she may have actually been fired. Initially, she claimed that Bay's harsh treatment of her — specifically, forcing her to act like a stripper — was humiliating, and she quit. Then, Bay revealed that, after Fox compared him to Hitler, Transformers producer Steven Spielberg said, "Fire her right now." As with much of the friction between she and Bay, it comes down to an issue of he said/she said.
She Had To Wash Michael Bay's Ferrari As Part Of Her 'Transformers' Audition
Fox hasn't shied away from criticizing Michael Bay and his treatment of her throughout the Transformers experience. And admittedly, he did some pretty skeezy things to her during that experience. One of the skeeziest: he filmed her washing his Ferrari as part of her audition for the movie. Not only that, the "audition" was filmed at Bay's home. While this could have been just another story in the long battle between Fox and Bay, Bay himself seemingly admitted that, yes, this happened, and, yes, there is a tape. Though he claims he has no idea where the tape is.
There Has Been A Lot Of Tension Between Fox And Michael Bay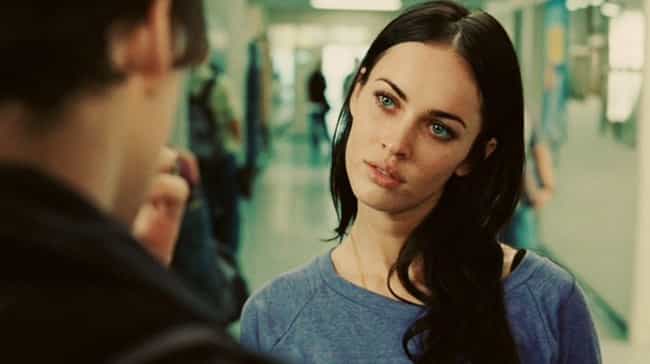 It's fairly safe to say that there's no love lost between Fox and Michael Bay. The two engaged in a war of words that raged pretty intensely for a few years. In interviews, Fox compared Bay to both Hitler and Napoleon when he was on set but called him a hopeless dork away from the cameras.
So he's a nightmare to work for but when you get him away from set, and he's not in director mode, I kind of really enjoy his personality because he's so awkward, so hopelessly awkward. He has no social skills at all. And it's endearing to watch him.
Bay hit back by commenting that Fox's comments were "just Megan. Megan loves to get a response."
She's Been In Really Bad Movies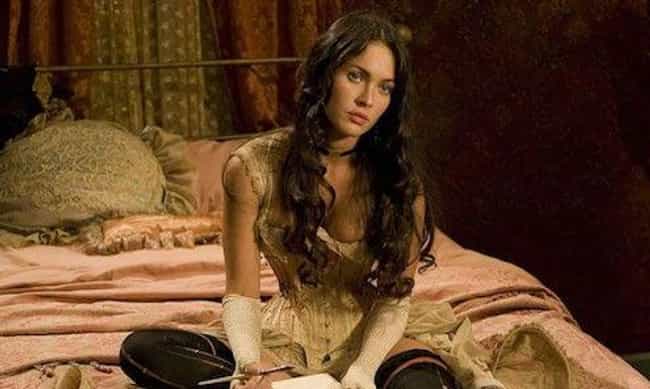 Since Transformers, Fox has made some undeniably bad choices in movie roles. Among the flops: Jennifer's Body, Jonah Hex, Passion Play, and The Dictator. Hex was named the worst movie of 2010, and Passion has a whopping 3% rating on Rotten Tomatoes. But Fox has admitted that the quality of the movies is less important to her than with whom she's working. "I'd rather be with good people in a bad movie than the other way around," she said.