Sports
The Rise And Fall Of Mickey Mantle

Updated July 3, 2019
5.2k views
14 items
Mickey Mantle is one of the great legends of the New York Yankees - and baseball in general. His performance at his peak was rivaled by few, and he was a critical part of the Yankees' string of successes in the 1950s and '60s. And yet, Mantle's downfall was just as dramatic as his rise. Heavy drinking and bitterness took its toll on both him and the people around him.
What happened to Mickey Mantle after the glory days? Though his life was fairly well-documented after his playing career ended, many still may not know the kind of turmoil and tragedy he faced for years. Ultimately, the former superstar was able to serve as a valuable lesson, albeit only at a dire cost to himself.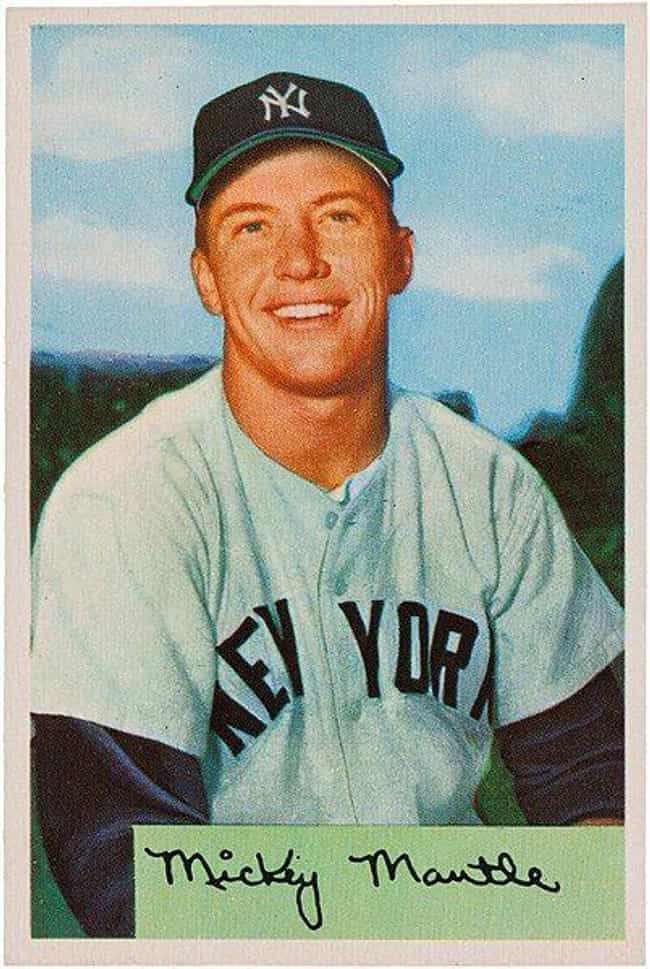 His Father Was A Baseball Nut With Lofty Hopes For Mickey
Even before Mickey was born, his father wanted to connect him to baseball. The elder Mantle, Elvin (or "Mutt") was a semipro player in his younger days and named his son after then-famous catcher Mickey Cochrane.
As soon as Mickey could run, Mutt began teaching him baseball in preparation for a future career. He even forced his son to learn how to switch hit before he entered high school.
He Was Diagnosed With A Rare Bone Disease At 14, Nearly Derailing His Career
Mantle played other sports in high school, including football. During one game in 1946, he was badly kicked in the shin, and a serious infection developed.
Mantle's parents took him to the hospital, where he was diagnosed with osteomyelitis and told his foot would have to be amputated. Fortunately, a second opinion at the Crippled Children's Hospital was much less serious: eight shots of penicillin a day.
Mantle healed within weeks, but lingering effects would haunt his later career.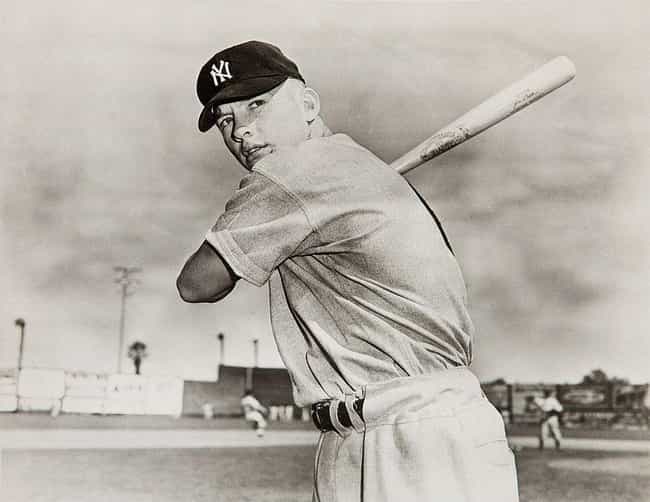 He Was Discovered At 16 And Fast-Tracked To The Majors At 19
In the summer of 1948, 16-year-old Mantle and his family were approached by Yankees scout Tom Greenwade at a baseball game. Greenwade offered Mantle a position in the Yankees franchise.
Mantle initially played in a Yankees-affiliated minor league team, but Yankee management was thoroughly impressed with his track record. He was soon brought in for major league training and made his official debut on the diamond in 1951.
He Nearly Quit Baseball After An Early Demotion
Unfortunately for Mantle, his initial major league run slumped quickly. Manager Casey Stengel apologetically sent him back to the minors during the summer of 1951.
Mantle was devastated and played poorly in his Kansas City minor league stint. He called his father saying he was going to quit, which caused Mutt to drive up to his son and berate him. Shaken, Mantle said he would give it another try and was brought back to New York in August - this time, permanently.