Movie Quotes
What Happened to Monday Movie Quotes

Updated September 3, 2017
158 votes
89 voters
5k views
8 items
List Rules Vote for your favorite What Happened to Monday movie quotes!
What Happened to Monday movie quote provide the dialogue for the film about a dystopian society that allows for only one child and what happens how one man defies the rules. The science fiction thriller was directed by Tommy Wirkola using a screenplay written by Max Botkin and Kerry Williamson. What Happened to Monday opened on Netflix on August 18, 2017.
In What Happened to Monday, it's 2073 and the Child Allocation Bureau is tasked with enforcing laws allowing only one child per family. So when Karen Stettman gives birth to septuplet twin girls then dies in labor, her father, Terrence (Willem Dafoe), has a conundrum. He decides to raise all seven girls, each of which are named after a day of the week, in secret and does so without raising any alarms until they are adults.
But one day when one of the women (all portrayed by Noomi Rapace) is taken by the Child Allocation Bureau, the other sisters must spring into action to save her. What follows unravels a twisted web of bribery, corruption and attempted assassination, all connected to Child Allocation Bureau head and aspiring politician Nicolette Cayman (Glenn Close).
What Happened to Monday was just one of several movies released in August 2017 along with the likes of Logan Lucky, The Hitman's Bodyguard, Ingrid Goes West, and The Nut Job 2: Nutty by Nature.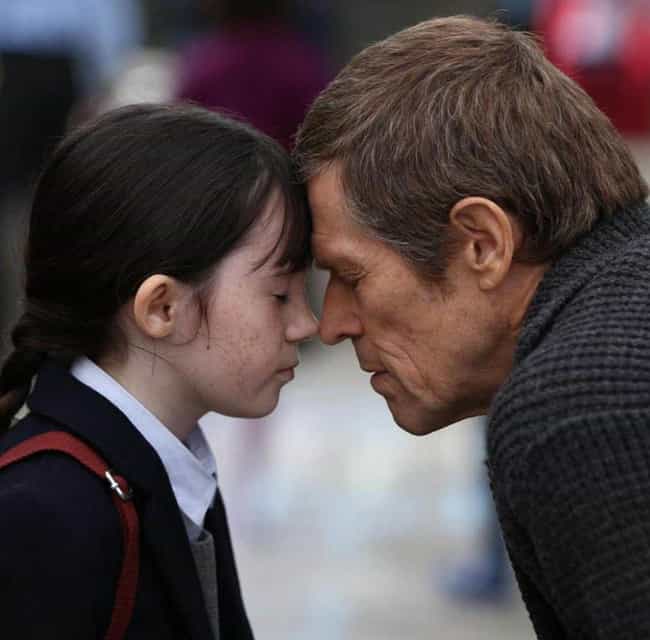 What Happens to One of You
Terrence: What happens to one of you, happens to all of you.
Terrence explains to the seven sisters in these What Happened to Monday movie quotes that their lives act as one now. Whatever happens to one, happens to them all.
Should this be higher or lower?
Monday's Not Showing Up on the Grid
Friday: Monday's not showing up on the grid.
Wednesday: I have to go out there!
...
Wednesday: Where am I going?
Thursday: Run!
Friday: The trash will soften the impact.
Wednesday: It's empty.
Friday: Sorry
As Wednesday runs through the city trying to find Monday, the other sisters advise her on where to go remotely. They try to help her in these What Happened to Monday movie quotes, but it doesn't exactly go as planned.
Should this be higher or lower?
You Will All Take on The Singular Identity
Terrence: Starting tomorrow, you will each get to go outside on the day of the week that is your name. Sunday will get to go outside on Sunday, Monday on Monday, Tuesday on Tuesday and so on. You will all take on the singular identity of Karen Settman.
As the seven sisters begin to grow older, Terrence explains to them in these What Happened to Monday movie quotes that they'll be allowed to leave the home, but only one at a time. Terrence thinks this can keep their ruse under wraps, but that doesn't make for a good movie plot, now does it?
Should this be higher or lower?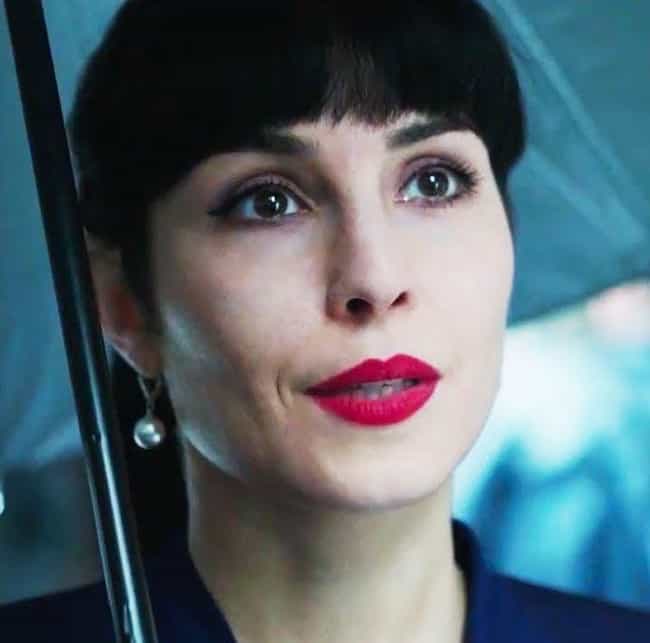 Adrian: Karen, you have any siblings?
Karen: No
Suspicious that she might have sisters, Children Allocation Bureau agent Adrian asks Karen if she has siblings. While Karen denies it, it's clear that he seems to know more than he's saying.
Should this be higher or lower?