Living
Remember Paul Frank? We Tracked Down Whether Or Not The Once-Iconic Brand Is Still A Thing

Updated October 13, 2018
5.1k views
12 items
From Sanrio's Hello Kitty to Ed Hardy's tattoo-like designs, there are certain brands we instantly recognize. One of the most prominent of the last couple of decades has been Paul Frank Industries and their trademark Julius the Monkey merchandise. But the company and its products are much less visible than they once were, begging the question: What happened to Paul Frank and the designs he made famous? The tumultuous history of Paul Frank Industries is rife with drama, and what transpired behind the scenes of the company eventually led to the rise and fall of one the most iconic brands of our time.
Paul Frank began making his creations in 1995, when he was given a sewing machine for Christmas. He taught himself to use it and was soon crafting original designs for his family and friends. Word spread, and Frank's products became the hip, in-demand must-haves for a whole generation of consumers. Then, it would seem, they disappeared from the zeitgeist. But things are changing, and you might start seeing Julius the Monkey once again.
Frank Considered Himself A Serious Artist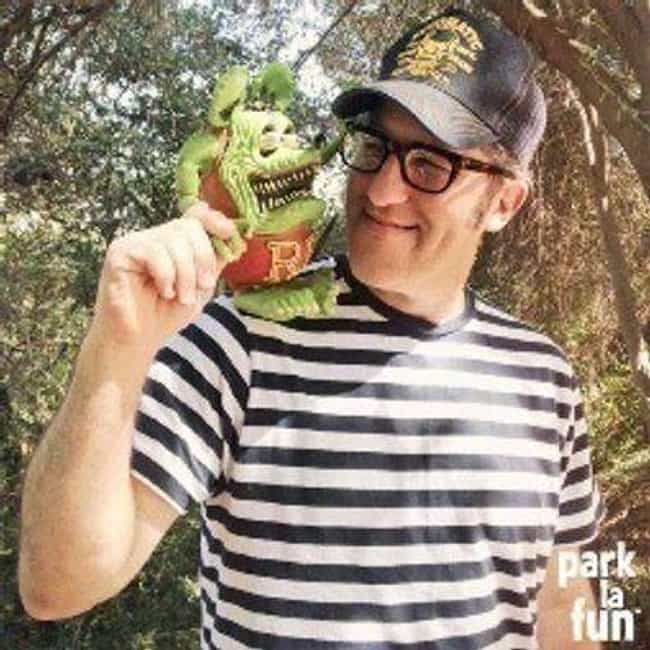 Paul Frank didn't necessarily set out to be a brand icon or even a fashion designer. He did, however, have a lifelong interest in art, which led him to attend Orange Coast College after graduating from high school. There he studied art, and though it took him eight years to complete his degree, Frank had always been driven by deeply creative impulses. He viewed himself as a serious artist, with something unique to contribute to the world. He took inspiration not from legendary fashion designers or even classical artists, but mid-century masters like Eames and George Nelson.
Frank Started The Company Out Of His Garage
Frank was still living with his parents in Huntington Beach, CA, working a mind-numbing job at a newsstand, when the spark for Paul Frank Industries first took hold. After receiving a sewing machine as a gift, he became a self-taught fashion designer, piecing together original products from boldly-colored vinyl and cotton and giving them to family and friends. His first creations were wallets, but special requests soon expanded his repertoire. Backpacks, guitar straps, and other merchandise followed. Frank found the niche that would make him one of the most popular names in fashion.
An Investment From Mossimo's PR Manager Got The Business Off The Ground
Ryan Heuser, the public relations manager for the Mossimo clothing brand, was one of the regular customers at the newsstand where Frank worked. The two struck up a friendship, and Frank introduced Heuser to his designs. At the time, Mossimo was a massively popular activewear designer, and Heuser knew a good thing when he saw it. He told Vanity Fair:
"[Paul Frank] made me one of his customized wallets, and I started to realize what a true talent he was. People say they have epiphanies, and I had a moment where I said to him, 'Paul, would you like to be in business with me?'"
Heuser made a $5,000 investment of his own money, moved operations from Frank's garage to his own, and Paul Frank Industries was born.
Julius The Monkey Quickly Became The Star Of Paul Frank Industries
Though Frank designed countless one-of-a-kind items, he will always be associated with Julius the Monkey. Julius was instantly popular with certain demographics, namely teenage girls and skaterboys. But Julius had an appeal for more chic crowds as well; fashionmongers and musicians also shared an affinity for the beaming simian.
Frank had a knack for slyly incorporating Julius into the pop culture institutions of his youth, such as Julius dressed in a California Highway Patrol outfit as a satire of CHiPs. Frank also made plenty of other designs, including plenty of other monkeys. "People went crazy," he said. "But I can't understand the psychology behind why one monkey works and another doesn't."
Whatever the psychology, Julius was the reason for the company's skyrocketing sales.