celebrity trivia

Richard Simmons Isn't Really Missing, He Just Doesn't Want Anything To Do With Hollywood Anymore

14.9k views
11 items
Follow
Embed
What happened to Richard Simmons?
This question has been haunting fans both old and new. The fitness guru seemingly fell off the face of the Earth a few years ago, and little has been seen of him since. Speculation and stories about Richard Simmons have abounded; there was even a wildly popular podcast that aimed to prove his supposed disappearance.
Simmons, who was born Milton Teagle Simmons in New Orleans, Louisiana, is known as "The Weight Saint" because of his extensive career in the health and fitness industry. In many ways, he revolutionized that industry, putting things like exercise videos, diet and meal plans, and a more health-conscious lifestyle on the map.
While he's always marched to the beat of his own drum, the fact is that Simmons helped a lot of people over the last four decades. As a result, when he apparently vanished in early 2014, people noticed his absence. Clearly, the world felt the loss of Simmons's own unique brand of inspiration, advice, support, and humor.
Keep reading to learn a few things you didn't know about Richard Simmons, his supposed disappearance, and his fascinating life.
He Was Thought Missing, But He Is Alive And Well
Simmons dropped off the grid in the early months of 2014, making his last public appearance in February of that year. Since he'd been keeping a relatively low profile (as compared to his past visibility), his disappearance did not immediately draw concern.
By 2016, friends and fans were worried. His landmark gym, Slimmons, closed without warning, and rumors circulated that he was being held against his will by his housekeeper. Simmons had distanced himself from friends, who thought he was both chronically depressed and in danger. However, he soon reemerged from the ether and tried to put the speculation to rest.
He appeared on The Today Show, saying he was fine, and when the LAPD performed a welfare check on him a year later, they also found him to be safe, healthy, and simply retreating from the public life and persona he'd once cultivated.
In 1981, He Alluded To His Disappearance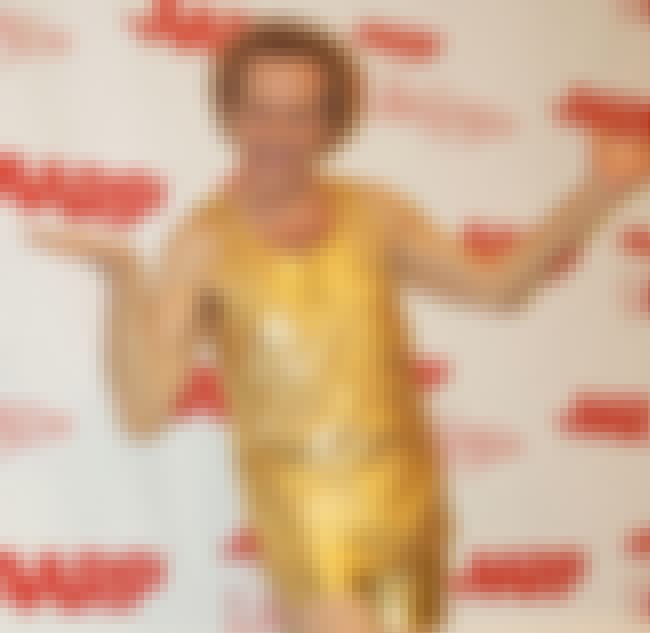 Maybe it's an eerie coincidence, or maybe Simmons had been long aware that he might one day tire of his frenetic image and successful career. In a 1981 People magazine cover story, Simmons said, "I work real hard to make people laugh and to make them think. The day I don't love any of this, I'll walk away."
Was his departure from public life the plan all along? Was it an option he always kept open in case things got too crazy or exhausting? Or, was it something more sinister, beyond his control, orchestrated by outside forces? Simmons claims no one else was involved, and if the People quote is to be believed, then this may simply be something he's chosen to do for his own peace of mind.
He Was In Two Fellini Films
When one thinks of Richard Simmons, one does not automatically connect him to the legendary Italian filmmaker Federico Fellini. But when Simmons was a young art student studying in Florence, he was cast in not one, but two Fellini pictures.
In both Satyricon and The Clowns, Simmons was an uncredited actor in the freak show scenes. Also, the shots of Simmons in the Fellini films are the only known images of what the weight loss pioneer looked like when he was overweight.
It was during his time in Europe that Simmons received an anonymous note telling him he was fat and unhealthy, which, he claims, was what prompted him to move to California and start his weight loss journey.
His Gym Was A Popular Workout Hub For Over 40 Years
In 1974, Simmons opened his own workout studio, called The Anatomy Asylum, later renamed Slimmons. There was an in-house salad restaurant called Ruffage that sold hundreds of salads a day, but that was eventually phased out so the building could focus on fitness.
The gym was extremely popular for 42 years, until Simmons abruptly closed its doors in 2016. Simmons wrote a Facebook post to commemorate Slimmons and all the people whose lives were changed there:
"I have never been very good with beginnings and endings…When I opened Slimmons in 1974, I simply couldn't wait to tell everyone that food could be healthy AND delicious or that exercise could be fun! I worked my little striped shorts off to spread the message that you must move your body every day, that portion size matters and that while others may not always be kind to you, you must be kind to yourself. I traveled the country, appeared in malls and convention halls, talk shows, news segments and made more guest appearances than I can name. I made countless friends along the way and I hope I changed a few lives for the better."