Music
Whatever Happened To Sisqó, The 'Thong Song' Guy?

Updated September 20, 2018
3k views
13 items
For a brief period back in 2000, Sisqó took over the charts - and the world - with his No. 1 hit, "Thong Song." You may wonder what Sisqó has been up to since then. "Thong Song" ruled the radio, and its accompanying music video played endlessly on MTV. In addition to its commercial success, the tune garnered four Grammy nominations. In the years since, the thong-loving singer has been unable to match the success of his first single. In fact, it sometimes seems as if he fell off the earth entirely. If anything, Sisqó's "Thong Song" remakes prove his most famous number remains an enduring treat.
Sisqó was born Mark Andrews on November 9, 1978, in Baltimore, MD. As a teenager, he and three friends formed the successful R&B group Dru Hill. They released two albums before Sisqó went solo. As of 2018, Sisqó is still performing with Dru Hill, although the other original members have since parted ways. His first solo album, Unleash the Dragon, released in 1999, gave us "Thong Song." His second album, Return of Dragon, came out in 2001, followed by years of apparent quiet.
But if you take a closer look, you'll realize Sisqó never really went away - even if the music did.
Sisqó has dabbled in acting since his musical heyday. In 2001, he appeared in an episode of Sabrina the Teenage Witch and co-starred in the high school comedy Get Over It. In 2002, he acted alongside Cuba Gooding Jr. in Snow Dogs. The following year, he had a small role in the indie hit Pieces of April. In 2006, Sisqó appeared in the teen sex comedy Surf School, a critical and commercial failure. In addition to his film roles, he also made appearances on several awards shows, talk shows, and reality shows.
He's Married With Children
In 2012, Sisqó and his longtime girlfriend Elizabeth Pham had a son, Ryu. Their daughter, KoKo, was born in 2014. He also has an older daughter from a previous relationship. Sisqó credits their son with saving his and Pham's relationship - and eventually inspiring him to make the union permanent. He told Us Weekly:
I [proposed] kinda cool, because I felt like our son [Ryu] was the one that kinda saved [us]... I sent him in with a ring box, and she looked into the box and didn't see anything... She then went to look for me to figure out what's going on. She came around the corner, and I was [on] one knee, and I asked her, and she said "Yes!"
Sisqó and Pham walked down the aisle in a small Catholic ceremony in August 2018.
He Performed 'Thong Song' At His Wedding Reception
When you have a huge novelty hit like "Thong Song," you don't need to play "The Chicken Dance" or "The Electric Slide" at your wedding reception. Sisqó sang his most famous number in a meticulously choreographed performance, which included a fast-paced dance break.
"I initially sang 'Thong Song' about the first thong that I ever saw, so it was only right to sing it about the last one I will ever see... in private, that is," he told The Baltimore Sun. Sisqó and the other members of Dru Hill also performed together at the reception.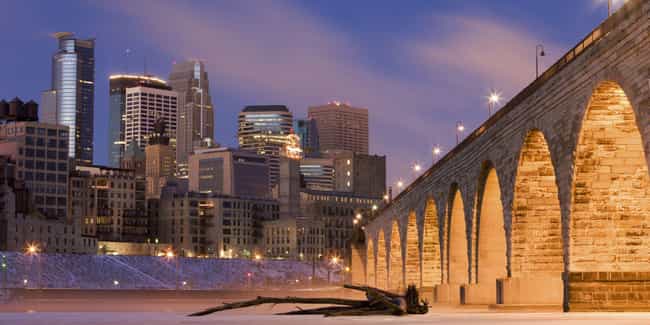 Nope, not the bright lights of LA or New York. Not even his native Baltimore. In 2015, Sisqó moved to the Minneapolis suburb of Maple Grove, where Pham's family lives.
"No thongs out here!" he told the Twin Cities' Pioneer Press. Sisqó occasionally performs at Minneapolis-area clubs, but mostly appears to keep a low profile as a family man in the burbs.