Sports
Whatever Happened To Stone Cold Steve Austin?

Inside the WWE ring, there were few opponents as fierce as Steve Austin. Following Hulk Hogan's departure from professional wrestling in the early 1990s, the WWE was desperate to find its next superstar, and it did not take long for Austin to sell audiences on his personal brand of anti-hero swagger. He quickly emerged as an icon in the wrestling world, thanks in part to his vulgarity, and his signature move "The Stone Cold Stunner."
Austin is without doubt one of the most popular wrestling superstars in the history of the WWE. But what happened to Stone Cold Steve Austin following his retirement from professional wrestling in 2003? As it turns out, he's had quite a successful career off the mat as well.
When Austin exited the ring for the final time, he wasn't quite ready to relinquish his fame. The wrestler leveraged his over-the-top personality to score several gigs in reality television, a film career, and even his own line of beer. However, his life hasn't been perfect; he's been arrested on charges of domestic abuse, and suffers from chronic pain brought on by multiple wrestling-related injuries.
While he no longer physically breaks his adversaries, Austin now gets his kicks by eliminating contestants on game shows. A lot has changed about his life, but you can be sure that the star will do anything he can to stay in the spotlight a little longer.
Austin Hosted The 'Broken Skull Challenge'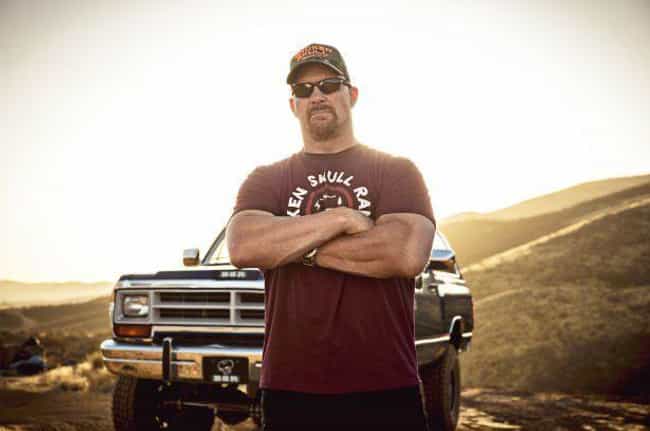 In 2014, the former professional wrestler signed on to host his third reality show, titled Steve Austin's Broken Skull Challenge. The series is described as "a competition where ball-busters compete in challenges such as 'The Nut Cracker' and 'The Mud Bath' to reach the final challenge, 'The Skull Buster.'"
The show has been a hit for both CMT and Austin. During season four of the series, episodes averaged two million weekly viewers, which prompted the network to renew Austin's contract for a fifth season in 2017.
Austin Gave President Trump A Stone Cold Stunner
During 2007's WrestleMania 23, Donald Trump and Vince McMahon squared off for "The Battle of the Billionaires." Long-time friends Trump and McMahon engaged in a pretend WWE-style feud, wherein each enlisted a wrestler to fight on their behalf, and the winner got to shave the loser's head in front of 80,000 rabid fans.
Austin was initially hired to serve as a guest referee, but was enlisted by McMahon to demonstrate the wrath of his signature move — The Stone Cold Stunner — on Trump. In a later interview, Austin said that he began by explaining to Trump how the "sitout ¾ facelock jawbreaker" move worked:
"I briefly explained how the stunner works... I'm gonna kick him in the stomach ― not very hard ― then I'm gonna put his head on my shoulder, and we're gonna drop down. That's the move. No rehearsal, [decided] right in the dressing room, 15 minutes before we're gonna go out in front of 80,000 people."
Austin admitted that Trump's handlers did not think that he should participate in such a farce, especially without rehearsal and in front of tens of thousands of people. However, Stone Cold said that Trump agreed to do it "without hesitation."
In the end, Trump's wrestler won the match, and he got to shave McMahon's head as agreed upon. However, many people were too fixated on the image of Austin giving Trump a Stone Cold Stunner to even notice who won.
Austin Was Convicted Of Assault In 2002
At the tail end of Austin's wrestling career, the star turned himself in to the police after a warrant was issued for his arrest. Debra Marshall — the former pro wrestler's wife — alleged that Austin had hit her hard enough to leave a welt on her face and bruises on her back.
In response to the accusations, Austin was charged with misdemeanor assault. He eventually plead no contest, and was sentenced to one year of probation, a small fine, and community service. Austin and Marshall divorced in 2003.
Austin's Had A Pretty Successful Hollywood Career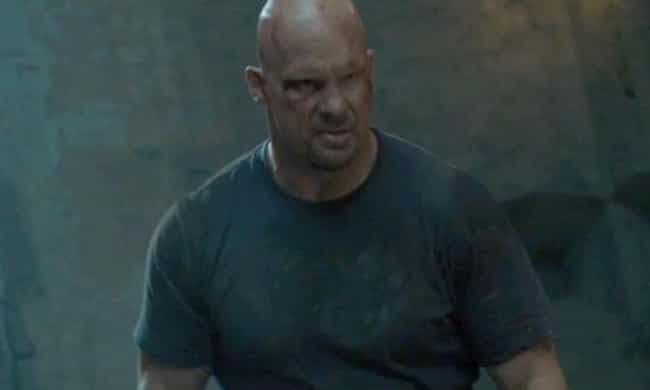 For every Dwayne "The Rock" Johnson, there are a slew of professional wrestlers that fail to to convert their prestige into successful acting careers. While Austin is no Johnson, he's done quite well for himself, landing a steady stream of roles in movies and TV.
Austin has appeared in multiple episodes of the series Nash Bridges, playing the role of Detective Jake Cage. However, his biggest success came with Sylvester Stallone's 2010 action film The Expendables. In the box office hit, Austin joined a star-studded cast to portray Dan Paine, who also happens to be a former wrestler. Austin also appeared in Grown Ups 2, The Longest Yard, and The Condemned.