Food
What Ever Happened To Surge, The Most EXTREME Drink Of The '90s?

Have you ever been browsing the insufficiently extreme soda aisle at your local grocery store and found yourself wondering, "What ever happened to Surge, one of the most extreme caffeinated soft drinks of the 1990s?" Well, you're not alone. Surge was a popular but extremely short-lived carbonated phenomenon that embodied '90s-ness so purely, it petered out pretty much exactly when the '90s did.
Even though the Coca-Cola Company dominated the overall worldwide soda market for decades, when it came to citrus-flavored drinks, its products could never compete with Pepsi's neon-yellow goliath, Mountain Dew. After years of trying to snag market share from Mountain Dew with the decidedly-not-extreme Mello Yello, Coke switched gears and tried to beat them at their own teen-focused game by rolling out Surge in 1997. But Surge never found a real foothold in the market and, after a series of missteps by one of the most controversial marketing minds in the business - and then even more missteps by his successor - the soda was finally discontinued in 2003.
It seemed like Surge had lived a short but wild life, filled with chaotic commercials featuring soda-obsessed teenagers risking their lives to "feed the rush" and trampling one another for a shot at chugging a bottle of glowing green ooze. But Surge loyalists would not go so quietly. In the mid-aughts, a small but determined group of headstrong Surge-ites rallied the internet to demand that Coke bring Surge back, and in the end, they actually succeeded. Here's the winding, twisting tale of Surge's rise, fall, and eventual rebirth.
back to page 1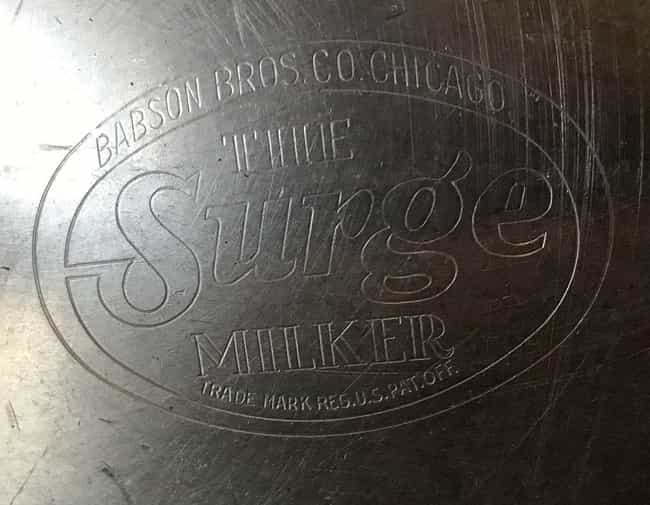 Coke Aired The First Surge Commercial During Super Bowl XXXI, After A Brand Dispute From A Milking Machine
In 1997, Coke was ready to face Pepsi head on at the Super Bowl. As Pepsi planned to unveil their new flagship slogan, "Generation Next," Coke wanted to debut their new and exciting Surge campaign - along with several ads for their main Coca-Cola and Diet Coke products. Pepsi, riding high off their growing foothold in the teen market, was more than happy to see Coke on the defensive. "We are delighted to go head to head with Coke," Pepsi's chief of marketing told the Los Angeles Times. "We want consumers to make the comparison in product and attitude."
However, before Coke could unleash their MDK, they ran into an unexpected roadblock over the name. As it turned out, a company called Babson Bros. already owned the trademark on "Surge," which was the name of their automatic milking machine and a line of green-colored cleaning products. The company, which owned the trademark since 1925, filed a petition asking the court to block Coca-Cola's $50 million ad campaign, and the soda company ended up settling for an undisclosed sum to clear the way for their big Surge Super Bowl ad rollout.
Surge Tried To Out-Extreme Mountain Dew With Screaming, Chaotic Ads
After Mountain Dew decided to appeal to kids and young adults with a sports-oriented, high-energy ad campaign, Coca-Cola decided to kick things up a notch for their commercials and focused more on the "high-energy" part than the action sports elements. Figuring that it was the sugar and caffeine rush that kids craved, Coke's advertising plan amped things up with raw, unadulterated madness that felt more like an ad for amphetamines than soda.
The ads featured cool, often grunge-looking teens screaming "Surge" into the camera and unleashing a furious free-for-all to acquire some Surge. The slogans matched that level of screeching insanity; while Mountain Dew's "Do the Dew" gave the impression of grabbing life by the horns, Surge's slogans sounded a shade more aggressive, with mottos like "Feed the Rush!" and "Life's a Scream!" Commercials featured dozens of teenagers hurdling over couches, tumbling down hills, and sliding through slicked-up hallways in a treacherous race to snag one bottle of the titular liquid. So while Mountain Dew focused their ads on BMX biking and snowboarding - commonly recognized as real sports - Surge invented some sort of teenage Mad Max-inspired obstacle course to show just how much more extreme their drink really was.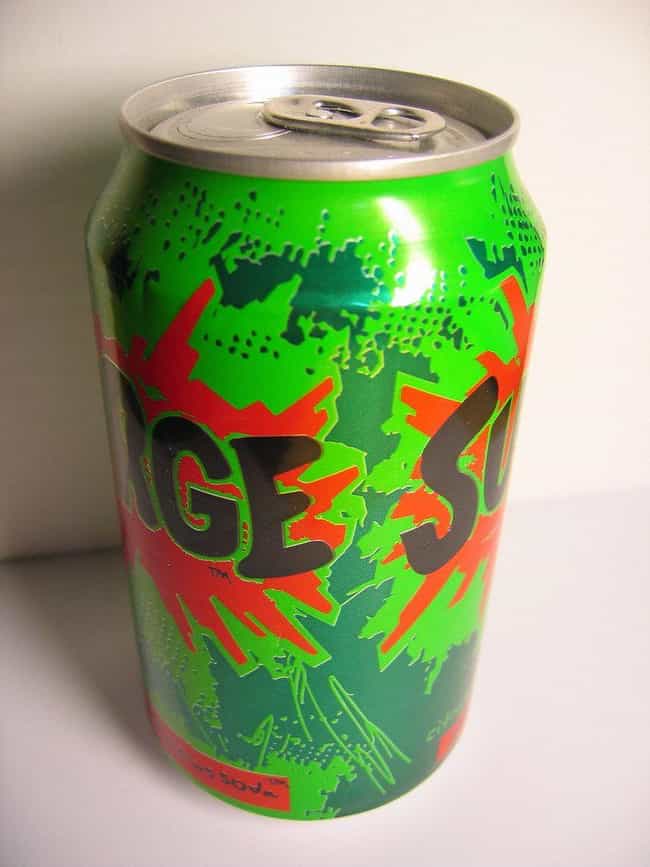 To Market Surge, Coke Made Up A Bunch Of Meaningless Terminology 
Amid the screaming, couch-hopping, chaos-fueled madness that made up Surge's many commercials, Coca-Cola also highlighted aspects of the soda that sounded awesome, but were essentially nonsense terms. The commercials' in-your-face narrator referred to Surge as "a fully loaded citrus soda with carbos!" If you're wondering what "carbos" are, it apparently refers to the fact that the soda contains maltodextrin, a semi-sweet carbohydrate that increased energy, and Surge was therefore more than just a regular soda.
The drink also advertised its wide-mouthed cans and bottles, which the ads claimed were for greater "drinkability." Coca-Cola even promoted the capacity of their bottling plants for producing the massive quantity of Surge that they were sure kids would be clamoring for. When asked about why, exactly, the company was being so experimental with their use of language, Coca-Cola's former VP of Marketing Frank Bifulco told Ad Age, "That's what Surge is all about: making ordinary times extraordinary." As for the company's many claims about Surge, including calling it "fully loaded," Bifulco said, "[Surge had been] carefully crafted... to be a brand with intrinsic and extrinsic properties that we felt would resonate strongly with consumers." So that should just about clear up any confusion.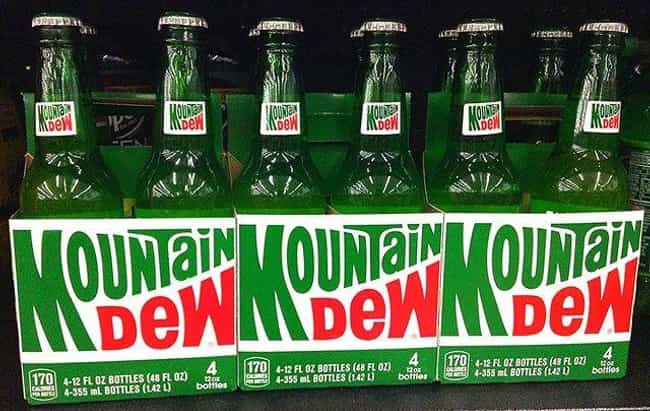 Because Teens Were Brand-Loyal To Mountain Dew, Coke Targeted Pre-Teens
Mountain Dew had already captured the national zeitgeist when it came to the youth culture's late-'90s and early-'00s love for the X-games, action sports, and fun, so the grunge-punk-on-speed advertising Coca-Cola rolled out didn't have a real impact on brand loyalty among teenage soda drinkers. Instead, Coke decided to try to appeal to the pre-teen demographic so they could make the next generation of teen soda drinkers loyal to Surge instead of Mountain Dew.
There's just one major problem with that plan: Teens and young adults often have some sort of disposable income which they can use at their discretion, whether it's from a job or an allowance, whereas pre-teens typically do not. Pre-teens, on average, aren't going out to a local corner store or market and putting money on the counter for the drink of their choice; they're drinking whatever their parents bring home from the grocery store. And parents, largely, weren't bringing home Surge.