Total Nerd
What The 'Harry Potter' Cast Thinks Of Daniel Radcliffe

When it comes to fandom, it's not enough to simply adore a franchise - fans also want to learn everything they can about the people behind the media they love. For the Harry Potter franchise, that means finding out what the cast and crew think about the films, books, and their peers. Some big names have passed through the hallowed halls of Hogwarts, and the film series has also created quite a few stars since it began. Among these acting greats, one shines above the rest: Daniel Radcliffe.
As Harry Potter himself, fans can't get enough of the actor - and he's certainly supplied them with a number of juicy roles on stage and screen since wrapping the fantasy saga. But outside of acting, it's clear that Radcliffe is also charming and grounded, which has only increased the love for him. And when it comes to opinions on the actor behind the Boy Who Lived, no one knows him better than the cast of the Harry Potter films.
Tom Felton Wants To Work With Radcliffe Again And Switch Their Roles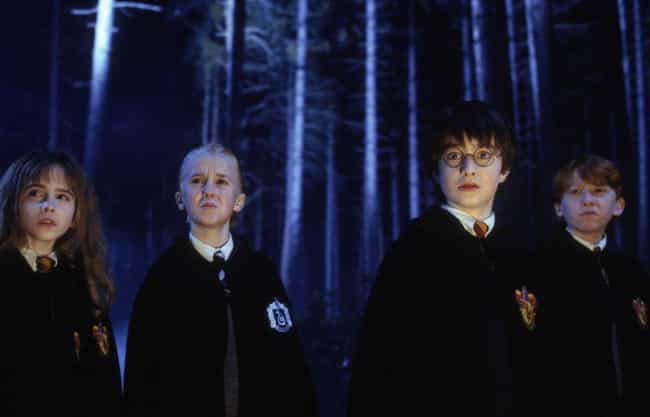 Tom Felton has gone on to a number of other genre roles since his Harry Potter days. He played a villain-turned-hero on The Flash and now has his own YouTube series, Origin. The sci-fi show also stars Tonks actor Natalia Tena, and Felton seems keen on reuniting on screen with another former co-star as well.
On the prospect of teaming up with Daniel Radcliffe again, Felton told Us Weekly:
We do want to work together on some things or another. Daniel and I talk about one day I'll get to be the good guy and he gets to play the villain. So yeah, you never know. They'll bring us all back for a proper reunion one day.
Emma Watson Said She Turns To Radcliffe When She's Feeling Down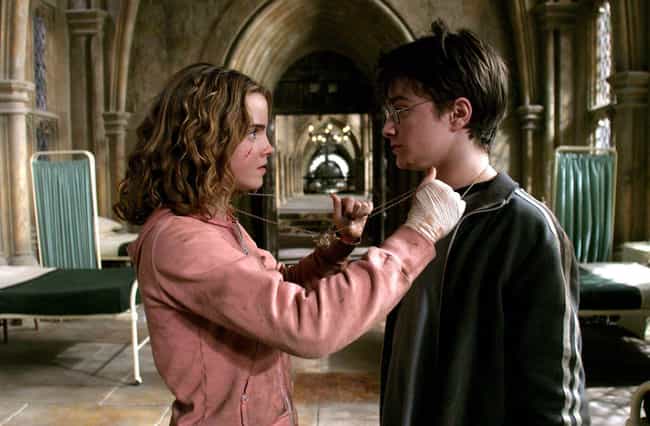 If you follow Emma Watson on social media, you know she loves to share support for and photos of her Harry Potter co-stars. But she seems to value one of them above the others.
Back in 2010, Watson revealed just how deep of a connection she has with Radcliffe:
At the end of the day, when something goes badly, he's the one I turn to and talk it over with. Some of the most interesting conversations I've had have been with him.
Maggie Smith Believed In Radcliffe So Much, She Pushed The Director To Audition Him For Harry Potter
When Radcliffe was just 9 years old, he landed the titular role in the BBC's adaptation of David Copperfield. Appearing on the series Masterpiece, Maggie Smith (AKA Professor McGonagall) also starred, and it was her time working with Radcliffe that led her to bring his name up to director Chris Columbus when the first Harry Potter was being made.
Smith was obviously incredibly impressed with the young Radcliffe and helped to change the course of his life and career forever.
Alan Rickman Was So Close With Radcliffe, He Attended All Of His Stage Shows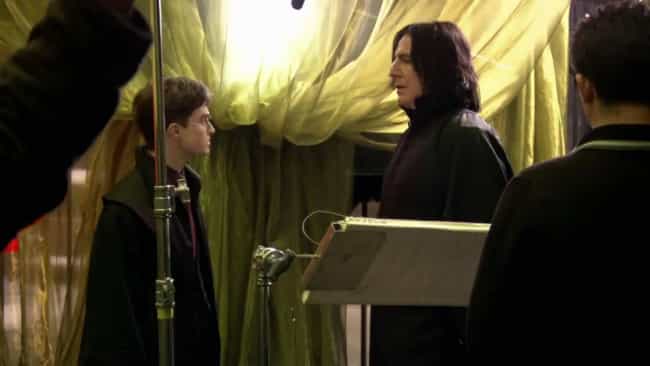 Alan Rickman's love for Daniel Radcliffe doesn't need a quote to sum it up, as his actions in life proved how much he admired his young co-star. Radcliffe told Business Insider that Rickman attended all of his stage performances and was always encouraging of his career outside of Harry Potter.
Rickman even kept a note from Radcliffe that praised the elder performer after a theatrical performance of his own. Clearly, the two shared a special bond.