Weird History
10 Wild, Violent, And Tragic Stories From The Viper Room, The Legendary Bar Owned By Johnny Depp

Updated September 27, 2019
1.1M views
10 items
The Viper Room rose to Hollywood infamy after River Phoenix tragically overdosed there on Halloween night in 1993, and his brother's harrowing 911 call was broadcast on news channels around the world. Since then, the club famously owned by Johnny Depp has been known as a hotbed for unsavory activity. It was a place that epitomized sex, drugs, and rock 'n' roll, even after the club's ownership changed hands.
Though tragic, River Phoenix's Viper Room death was just one mark on the property's sordid history, which includes cash-embezzling mobsters, mysterious disappearances, numerous drug overdoses, and an illegal, multi-million dollar gambling ring. Even today, the property is plagued by rumors of ghosts and missing bodies hidden within the bar's black exterior.
The night club's reputation has calmed in recent years after shifting ownership and focusing on breaking underground talent rather than housing well-known rock stars like John Frusciante, who performed a bizarre, drug-fueled set in the '90s, and Queens of the Stone Age, who played for free after they already hit it big. Despite its cleaned-up image, the Viper Room remains haunted with memories of rampant cocaine abuse and lives cut too short.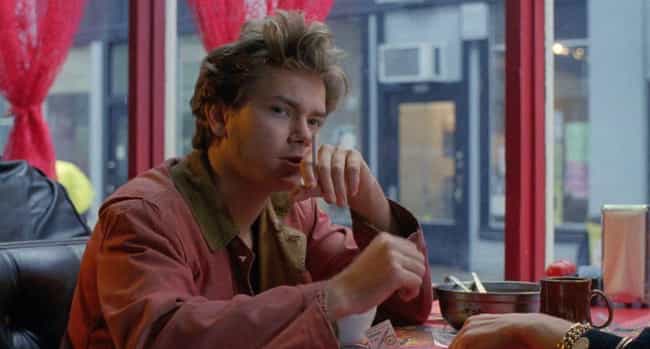 River Phoenix's tragic death cemented the Viper Room's infamous reputation. The 23-year-old Oscar nominee was poised to have a career on par with '90s contemporaries like Leonardo DiCaprio when he collapsed outside the club on October 31, 1993.
Prior to Phoenix's passing, the troubled actor allegedly went on a days-long drug binge with John Frusciante, the notorious drug-addicted guitarist from the Red Hot Chili Peppers.
According to Bob Forrest, one of Phoenix's close friends who also happened to be at the Viper Room that night, the group would regularly "smoke crack or shoot coke directly into a vein" then "shoot heroin to get a grip and come down enough to be able to carry on a conversation for a few minutes before you start the cycle again." But this night was different because River was unusually wasted.
On the night River overdosed, he drank a speedball – a mix of heroin and cocaine dissolved into a drink – and chased it with Valium. His skin began to gray, and he allegedly told Forrest, "I don't feel so good. I think I'm OD'ing." Phoenix collapsed outside of the club in front of his brother and sister, Joaquin and Rain Phoenix; Rain sat on River's chest to try and stop his convulsing. He later died in the hospital.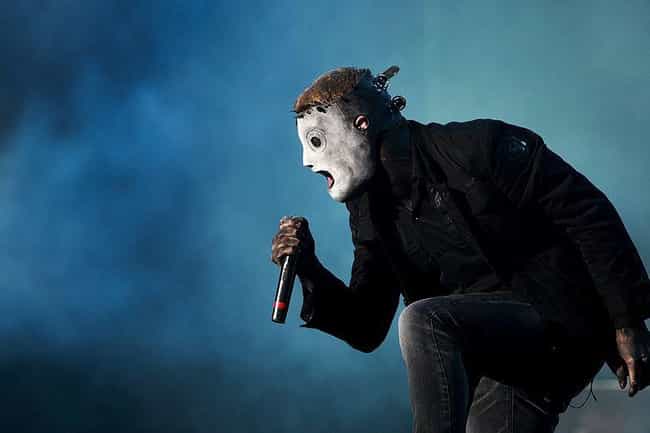 When Slipknot was recording Iowa in Los Angeles, the band spent a night on the Sunset Strip where they had an unfortunate run-in with the cops. After getting booted from Rainbow Bar & Grill for throwing shot glasses at people, front man Corey Taylor took his drunken debauchery across the street to the Viper Room.
The artist was admittedly "hammered" when his friend dared him to kick his foot through the glass window of the famed LA club. Though he was wearing shorts, he took the dare, and the window shattered. A cop was sitting at a nearby red light and witnessed the whole thing. He later told Spin:
I kicked that plate glass window, wearing shorts. It shatters and I turn around and there is a cop car sitting right at the red light. I didn't even try to run; I just walked over and put my hands on the hood. They were very cool about it. They very politely handcuffed me and sat me on the curb right outside the Viper Room.

People are coming out and laughing at me. I just start spitting at them and cursing them. The cops throw me in the back of the cop car, and I just passed out in the back seat.
Taylor had to pay $500 in damages to the Viper Room's owners in order to avoid having charges pressed against him.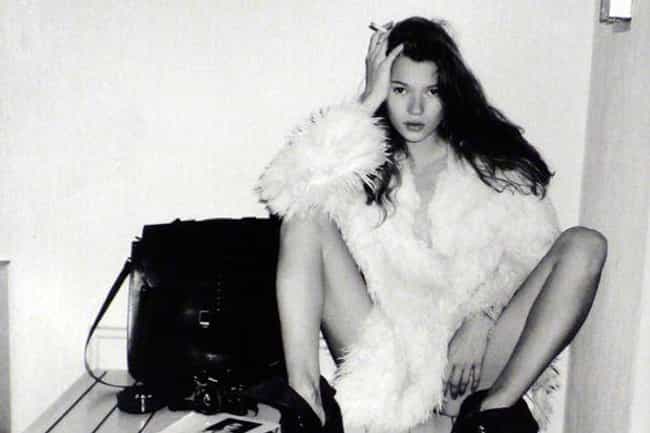 The Viper Room is known for the drug-fueled debauchery that ensued inside its doors during the '90s. Kate Moss's 21st birthday wasn't an exception – which could be expected from the model whose look basically inspired the term "heroin chic."
In 1995, a little more than a year after River Phoenix died from an overdose outside of the infamous club, Johnny Depp threw a birthday party for his then-girlfriend Kate Moss. On the guest list was Australian soap star-turned-singer Jason Donovan, who returned to his hotel room throughout the night to snort lines of cocaine and eventually collapsed with cocaine-induced seizures. He was wheeled out of the Viper Room on a stretcher.
Donovan described the harrowing incident in his memoir Between the Lines: My Story Uncut.
I knew the symptoms all too well, for it was not the first time this had happened to me. My heart was racing, my vision was blurring and I was becoming disorientated. I tried to steady myself but my legs buckled under me and I fell to the floor.

I am not sure what happened next but I do know that someone had pulled the plug on the music and was calling for an ambulance. A crowd had circled round me and Michael [Hutchence of INXS] was standing over me trying to empty my trouser pockets.

"Have you got anything on you?" he kept asking me. I tried to speak but couldn't. "It wouldn't be cool if anything was found on you by the medics," he whispered.

I must have blacked out again after that - the next memory I have is of being carried out of the club by paramedics on a stretcher.
Donovan eventually turned his life around, at least partially due to the encouragement of Johnny Depp, who recommended the singer "take it easy in the future."
The Viper Room Was Part Of An Illegal, $100 Million-High Stakes Poker Ring For Hollywood Celebrities Like Ben Affleck And Leonardo DiCaprio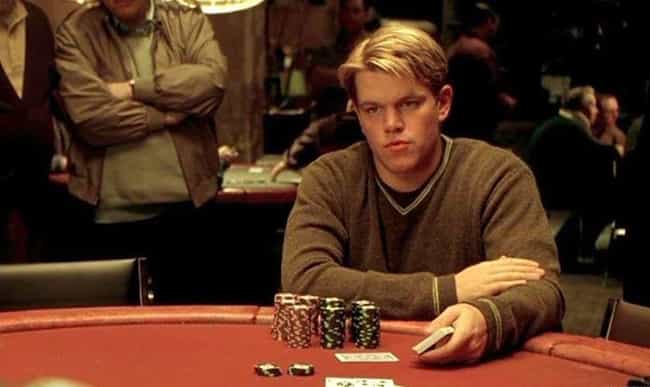 In the '90s and early '00s, the Viper Room was a harbinger of illegal activity extending from drug abuse to high-stakes gambling. In the early '00s, the famous Los Angeles nightclub was the site of one of Hollywood's highest-rolling poker games of all time, where a $50,000 buy-in was considered modest.
Molly Bloom, a waitress-turned-poker princess, outlined the high-stakes game during an interview on 20/20. According to Bloom, she regularly hosted illegal poker games featuring some of Hollywood's biggest stars including Leonardo DiCaprio, Ben Affleck and Tobey Maguire, who allegedly made her "bark like a seal who wants a fish" in order to get a tip. Other celebrities included New York Yankee Alex "A-Rod" Rodriguez, Matt Damon and the Olsen twins, who brought a billionaire along with them. Throughout her years hosting the game, players had both losses and wins in the six-figure range, and she was pulling in a reported $4 million a year in income by 2008.
Out of every celeb who sat at her table, Bloom admitted that Tobey Maguire was the sorest loser but one of her most frequent customers. She estimated that he pulled in millions of dollars and used DiCaprio to attract even bigger players.
When Bloom started taking a percentage from every pot, it launched her into the territory of organized crime. That's when things started spiraling out of control. Mobsters assaulted Bloom after she refused to cut them into her business, and the FBI was hot on her trail. Eventually, the FBI raided one of her games and froze all of her assets. Bloom pleaded guilty to illegal gambling and received 12 months probation.