Entertainment
What If Movie Quotes

Updated August 8, 2019
263 votes
167 voters
98k views
10 items
What are the best "What If" quotes? This movie explore the age-old question of if men and women can really have successful platonic relationships without romantic feelings ruining everything. The romantic comedy movie, also known as "The F Word," was adapted into a screenplay by Elan Mastai based on the play "Cigars and Toothpaste" by T. J. Dawe and Michael Rinaldi. Directed by Michael Dowse, "What If" opened on August 8, 2014.
In "What If," Wallace (Daniel Radcliffe) is feeling down about love, despite being a hopeless romantic. This changes when his friend Allan (Adam Driver) introduces him to his cousin Chantry (Zoe Kazan). Wallace and Chantry instantly connect but she soon informs him that she is dating someone else (Rafe Spall) and places him firmly in the friend zone.
All is going well with Wallace and Chantry acting as best friends, until he starts to catch feelings for her. But with Chantry still having a boyfriend and her about to leave town to take a job offer, the situation quickly becomes very difficult. Will Wallace man up and tell her how he feels or let what might be the love of his life slip away?
"What If" has some of the best quotes about love and relationships and brings some levity to a summer 2014 movie season packed with blockbusters such as "Teenage Mutant Ninja Turtles," "The Hundred-Foot Journey "Guardians of the Galaxy," "Get On Up," "Hercules," "Lucy," "Magic in the Moonlight," "A Most Wanted Man," "Happy Christmas," "Planes: Fire & Rescue," "Sex Tape," "Wish I Was Here, "And So It Goes, "Dawn of Planet of the Apes," "A Long Way Down," "Tammy," "Earth to Echo," "Deliver Us from Evil," "Transformers: Age of Extinction," "Snowpiercer," and "Begin Again,".
Chantry: "I'm going to give you my number. We should hang out."
Wallace: "Yeah"
Chantry: "My boyfriend will be worried about what happened to me… So, friends?"
Wallace: "Yeah, why not? Is this always how you make friends, like it's a business deal?"
Chantry: "Yeah, actually, it's just my style."
Wallace: "Okay, it's quite unnerving but it's good."
After a nice evening with Chantry, Wallace is placed firmly in the friend zone. He's a little thrown off by her business-like way of handling the situation but goes with the flow.
Should this be higher or lower?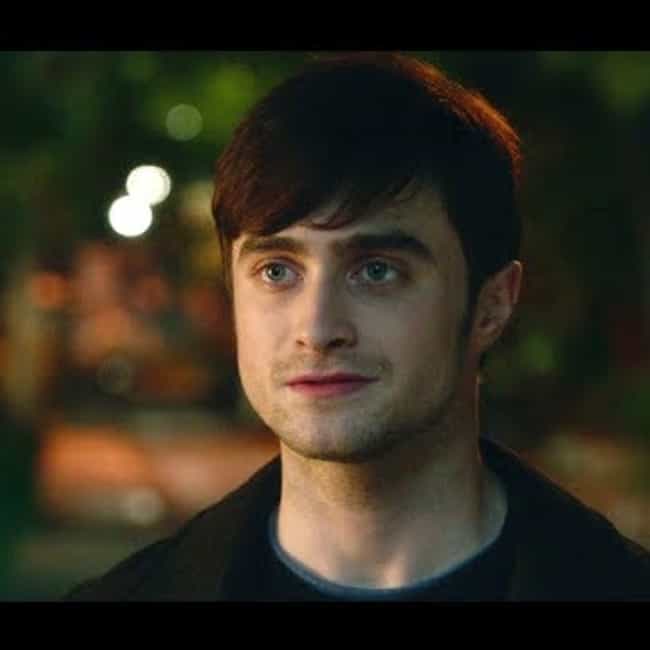 Wallace: "In Paris, love inspires you to be noble and courageous but in real life, love is just an all-purpose excuse for selfish behavior."
Chantry: "I don't know if you are actually cynical or just a super-crazy romantic cheese ball."
Wallace's romantic side comes out when he discusses love. Chantry isn't really sure how to take all of this.
Should this be higher or lower?
It's Very Easy to Be Cynical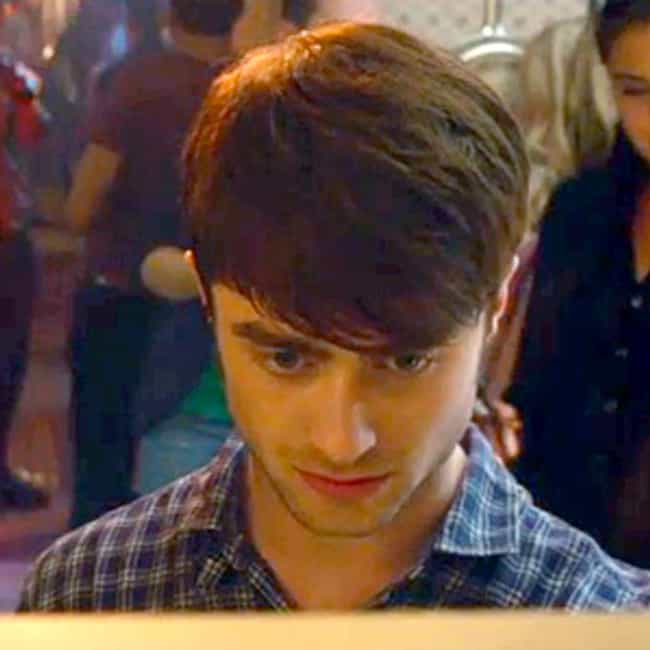 Wallace: "It's very easy to be cynical about love until you've had that instant connection. If you're lucky, it happens once in a lifetime."
Wallace's hopeless romantic mindset makes for quite the speech about love. Now if he could just realize that he might have that once-in-a-lifetime connection right in front of him…
Should this be higher or lower?
Honesty Is the Foundation of Any Relationship
Allan: "There is a fourth option. Be honest. Tell her how you feel. It might ruin the friendship but at least you stood up like a man and expressed your feelings."
Wallace: "Wait, since when does being a man involve expressing your feelings? Did I miss a memo? Because if I recall, being a man meant hiding your feelings forever. Like Bruce Willis, you never see Bruce Willis expressing his feelings. The most you ever get out of Bruce is a hint of melancholy at the edge of a smirk."
Allan: "Do you think Bruce Willis would be happy just being friends? 100% honesty is the foundation of any relationship?"
Wallace: "What, you are 100% honest with Nicole?"
Allan: "Yeah"
Wallace: "About everything?"
Allan: "Yep!"
Wallace: "About New Orleans 2006, what was her name? Favia? Yeah, she did look like a woman, to be fair."
Allan: "99% honesty is the foundation of any relationship."
Wallace: "You know, it's not worth the risk."
Allan urges Wallace to man up and be honest about his love for Chantry. Wallace, however, didn't get the memo about how being a man translates to expressing feelings.
Should this be higher or lower?