Weird History
Firsthand Accounts Of What It Was Really Like Growing Up In A Mafia Family

Updated October 28, 2019
42.3k views
12 items
Life in the mafia is rife with secrets, crime, and violence. To grow up in a mafia family may mean a blissful lack of awareness of the nefarious dealings around you. It can also put children of mob members at a bitter crossroads, torn between accepting and rejecting their loved ones.
The mafia in the United States, generally referred to as La Cosa Nostra, grew out of the Sicilian and Italian underworlds. From the late 19th and early 20th centuries, the mob developed syndicates in major cities like Chicago and New York, with the latter dominated by the so-called Five Families. The Bonanno, Colombo, Gambino, Genovese, and Lucchese families, and the Chicago Outfit - overseen by a body known as the Commission - were just as likely to cooperate with one another as they were to feud, creating a tension and danger for members and their families alike.
What it's like to grow up in a mafia family is, without a doubt, complex. Children of mob members, in the United States and in Europe, may go on to enter the criminal underworld or they may reject it entirely. It's a unique experience outsiders can never understand, but here are some insights from those who grew up in a mafia family.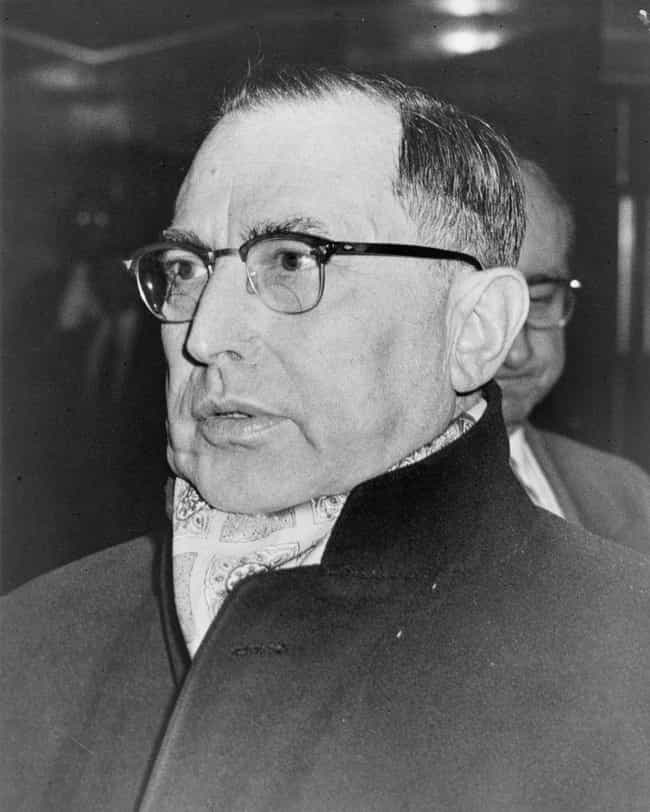 'By 10 You Notice Your Uncles Are A Lot Different From Other People'
Frank DiMatteo grew up in the Mafia, the son of Richard "Ricky" DiMatteo, one of Larry Gallo's bodyguards. As one of the Gallo Brothers - alongside his siblings Albert and Joey - Larry Gallo first worked for the Profaci family, only to turn on Profaci in 1961.
According to Frank, while Joe Profaci was a La Cosa Nostra boss and founder of the Colombo crime family, the Gallos "became what you might call independents... [and] didn't answer to any of the 'five families'... they didn't answer to anybody."
Frank DiMatteo watched as his father protected and carried out the wishes of Larry Gallo during the 1960s and 1970s. He insists that, as a young boy, he didn't realize his father was in the Mafia because he "was busy being a little kid." That changed about the time he reached double digits:
By 10 you notice your uncles are a lot different from other people. They're whispering and then there are people coming around and they dress differently than other families. By 12 or 13, I knew who everybody was. By 13, I was driving, and I started learning about the life. By then, I knew exactly what was going on, so I was privy to a few things, but not much.
As a teenager, DiMatteo learned more about Mafia life by serving as a driver to men like his godfather, Bobby "Bobby Darrow" Bongiovi. According to DiMatteo, Bobby hid his dangerous side behind a pleasant mask:
[Y]ou would think he was a jokester, like real schizoid. I mean, the guy was for real, but he was a funny-type guy as far as you could make him out. If you didn't know him, you really couldn't make him out at all. These characters are a very strange breed of men.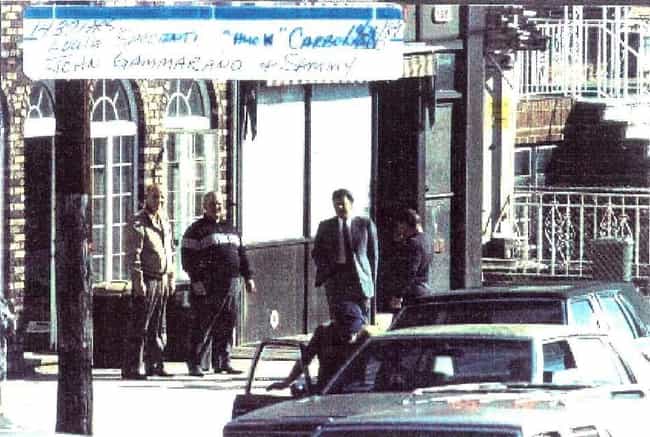 'It Didn't Sound Scary To Me - It Was Nice To Know We Were Being Looked After'
When Karen Gravano was 10 years old, her father, Salvatore Gravano, quietly explained to her the ins and outs of his lifestyle. Gravano recalled,
He told me some men in Italy had formed a secret group and vowed always to protect each other and their families - even if it meant stealing or hurting other people. Then he told me he was part of that same group here in America. It didn't sound scary to me - it was nice to know we were being looked after.
As the daughter of Sammy "The Bull" Gravano, underboss of the Gambino family, Karen Gravano slowly realized her family was different. "For a start, Dad didn't look like the other fathers," she said. "He had tattoos on his arms, wore flashy jewelry and swore a lot. But I didn't find it awkward - I thought he was cool."
While Karen Gravano wasn't old enough to grasp the types of crimes her father committed, she remembered times when she would find him sitting by himself in a darkened room:
I'd make a joke, then Dad would start chatting away as if nothing was wrong, though we both knew it was. It was just our way of dealing with the things we couldn't talk about. I guess Dad thought he was protecting us - what we didn't know couldn't hurt us - maybe he just didn't want us to know about that side of his character.
'Of My Childhood I Only Have Ugly Memories'
Luigi Di Cicco grew up in Italy as the son of mafia boss Giuseppe Di Cicco. The younger Di Cicco once came upon the cadavers of two of his uncles after they'd been slain by rivals. He recalled,
That night I was so traumatized that I hoped I'd be involved in some kind of accident - that I'd be in a coma for a long time and wake up only when everything was over.... Of my childhood I only have ugly memories.
Luigi's father, active in the Camorra - the Neapolitan criminal underworld - spent much of his son's life in prison. He heard about Luigi's birth from behind prison bars. As a result, Luigi, "grew up going around the maximum security jails. It sounds like a joke, but that's how I learnt the geography of Italy."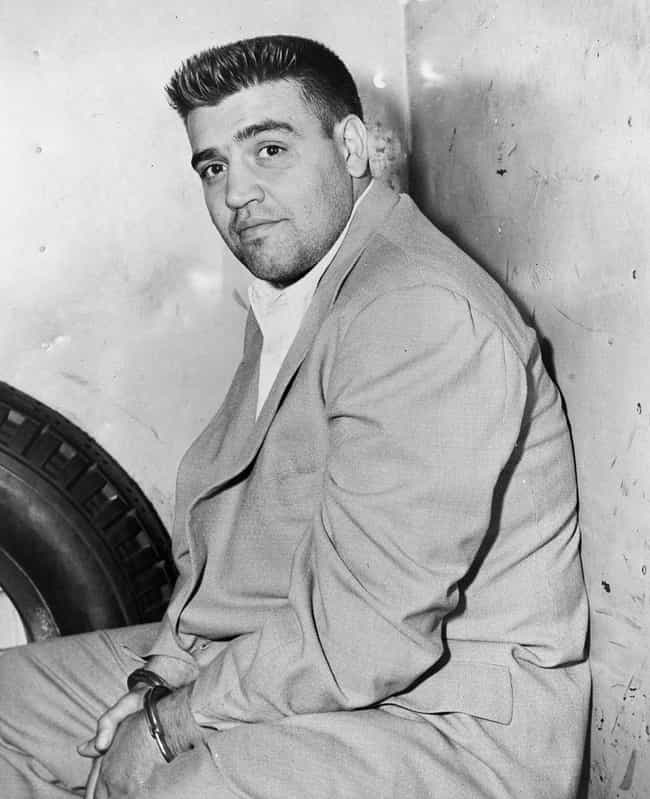 'Even If He Didn't Do All The Horrible Things Himself, He Directly Ordered Others To Do Them'
Vincent Gigante, also known as "the Chin," worked as a mafia enforcer before taking the reins of the Genovese crime family. During the 1960s, Vincent Gigante spent time in prison, although his children were told he was serving in the military. His daughter, Rita, had no insight into her father's business until she was a teenager - even after seeing Vincent brutally go after a man when she was just 5 years old. Thinking back, Rita admitted,
I didn't understand what I had just seen, or the implications of it, but I know that it traumatized me and shook me to my core. I tried for years to bury that memory, because it made me so afraid.
After John Gotti went to jail in 1986, Vincent Gigante's power in the New York underworld grew. In light of what she remembered about her father, his unusual antics, and what she knows about the kind of influence he had, Rita struggled to reconcile the past:
He controlled everything.... Even if he didn't do all the horrible things himself, he directly ordered others to do them.