History
What's It Like To Live At Buckingham Palace?

What is life like in Buckingham Palace? That continues to be a bit of a mystery. As a royal residence and an official state building, Buckingham Palace operates in both private and public spheres. Buckingham Palace on the inside contains rooms designated for official purposes, with private apartments nearby for the queen and members of her family.
Living and working in Buckingham Palace comes with a variety of perks - staff enjoy everything from medical services to exercise facilities. Some of the challenges of the aging structure, including a leaking roof and falling detritus, may not seem like the ideal living situation, but as part of Buckingham Palace's history, these defects could just be considered part of the building's charm. The size and grandeur of Buckingham Palace exceeds general knowledge, and maybe even expectation, giving individuals living in Buckingham Palace access to much more than meets the eye.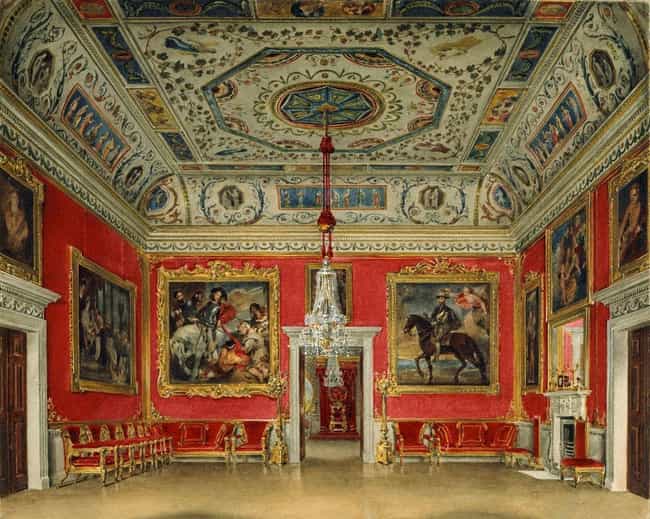 The Decorations May Feel Out Of Date
Buckingham Palace includes 775 rooms, 19 of which are designated as state rooms. According to historian Ellen Leslie, none of the state rooms have been redecorated for more than six decades, but this is a conscious decision. "Most people decorate their houses, mainly for fashion reasons, every 10 years or so," Leslie said. "[T]his isn't what the Royal family are into when it comes to Buckingham Palace. They want it to keep looking the same."
Each of the state rooms is elaborately decorated and requires a fair amount of upkeep, Leslie said:
There's lots of white paintwork to keep clean. The reason it's lasted so well is that it was furnished and decorated to a very high standard in the first place. A lot of the interior is based on the inspirations of Edward VII, who loved the place. Any renovation work that goes will not mean change, more a continuation of what is already there.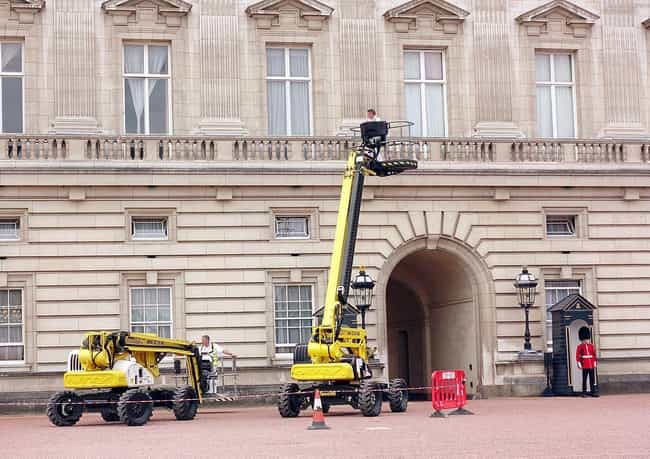 Yearly Repairs Can Cost Millions
Buckingham House was acquired by the royal family during the mid-18th century and transitioned to a formal palace under the auspices of King George IV. During the 1820s, King George IV and architect John Nash expanded the house to a palace, rebuilding and adding numerous rooms and elaborate decor.
While some upgrades have taken place throughout Buckingham Palace over the years, they haven't been enough to keep the residential and official areas current. In 2017, the British government allocated $500 million to upgrade water pipes, electrical wiring, light fittings, and radiators, some of which dated back to pre-WWII. According to Sir Alan Reid, the Keeper of the Privy Peace, water often leaks from the roof of Buckingham Palace, to be captured in buckets below.
In addition to some practical and aesthetic changes, safety issues need to be addressed as well. On one occasion, a piece of falling masonry almost hit Princess Anne in the head.
The repairs are supposed to take place over more than 10 years as a multiphase operation.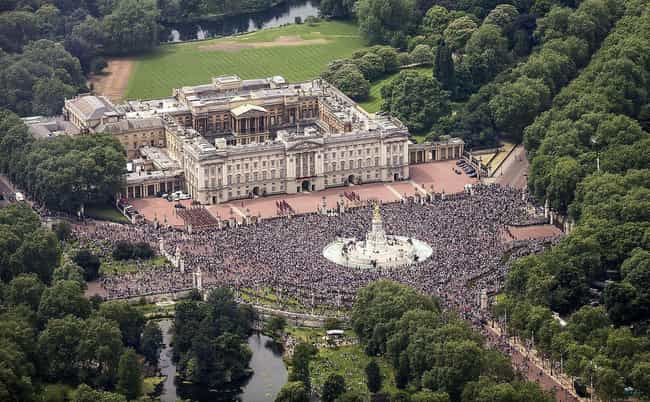 The Royal Family And British Government Disagree On Who Has To Pay For Buckingham Palace
The British government may have invested $500 million into revamping Buckingham Palace, but it wasn't without controversy. In anticipation of the repairs, a petition circulated in the United Kingdom demanding the royal family pay for the repairs themselves.
Several members of Parliament echoed the call for the royals to fund the renovation, but Queen Elizabeth II insists she doesn't own Buckingham Palace, unlike several of her other residences. As a working home, however, Buckingham Palace serves as the base residence for the queen.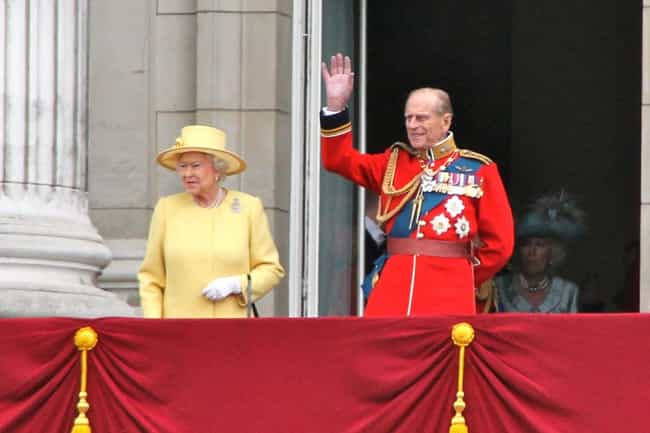 The Queen Technically Lives In An Apartment
Located on the north side of Buckingham Palace are the private apartments occupied by Queen Elizabeth II and her husband, Prince Philip. The couple pay for their own furnishings in her nine-room apartment, which includes separate bedrooms for the queen and her husband.
Elizabeth and Philip reportedly sleep apart because the queen enjoys having the windows open even in the coldest months. It also remains common practice among the British upper class, according to Lady Pamela Hicks, Philip's first cousin.