Celebrities
What's Going On With Rob Schneider?

Updated August 31, 2017
41k views
15 items
After Rob Schneider literally became famous for playing the most obnoxious humans imaginable on Saturday Night Live, including as the Richmeister, everyone's most dreaded co-worker at the copy machine. Since then he has made a career off of his ability to play annoying characters, which has resulted in him starring in a lot of annoying and badly reviewed films. It's hard not to think of the guy as a bit of a joke himself and one who rather disappeared. Seriously, though, what is Rob Schneider doing?
You may not have kept tabs on him, but Schneider has been working hard, still working in movies and television, performing stand-up, and putting his foot in his mouth via Twitter. Rob Schneider's life includes his big break on SNL in the late '80s, rising up among the comedy ranks with other cast members like Adam Sandler and Chris Rock. In addition to Richard "The Richmeister" Laymer, the annoying office nicknam-er, Schneider also created Orgasm Guy and The Sensitive Naked Man.
For Schneider, the late '90s was filled with forgettable comedies in which something unusual happened to his character. He even became a carrot and a stapler in South Park parodies of his movies. While many comedy fans accuse Schneider of riding Adam Sandler's coattails, and though Rob Schneider movies have abysmally low ratings on Rotten Tomatoes, he hasn't accepted mediocrity sitting down. Here's what Rob Schneider has been up to lately.
He Has A Netflix Series Called Real Rob That Stars His IRL Wife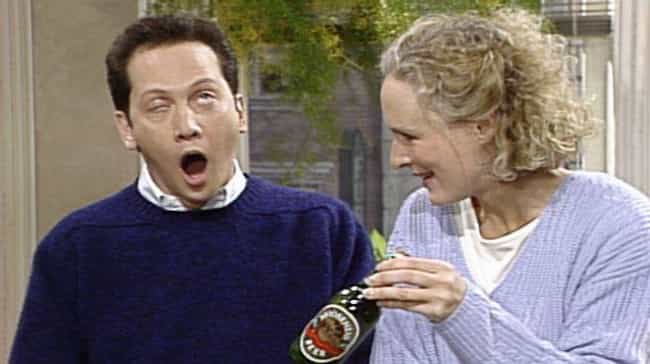 In 2012, CBS gave Rob Schneider his own sitcom, titled Rob. The show was Schneider's original concept and also starred Cheech Marin. Only eight episodes were produced before it was cancelled. Schneider sold Real Rob a few years later to Netflix, and the series is based loosely on his life.
Like his previous series, the first season contained eight episodes, all of which Schneider wrote with his wife, Mexican television producer Patricia Azarcoya. She also stars as his wife in the show. According to Schneider's website, Real Rob is the only show that any actor has produced, directed, written, starred in, and completely financed for an entire season.
Schneider Is Enthusiastically Anti-Vaccine And It's Cost Him
Childhood vaccines have been controversial lately as some people believe they are possibly linked with autism. Rob Schneider is loud and proud to be in the "anti" camp. After creating a video and tweeting his thoughts that parents should be responsible for vaccine decisions and not the government, he found that being so vocal about a controversial subject has professional ramifications.
State Farm insurance company had an ad starring the comedian playing his famous SNL character but they pulled it after hearing Schneider's comments. Boston's Wilber Theater also dropped him from a show. In an even bigger blow to Rob Schneider's self-esteem, State Farm also changed their Facebook cover photo from Schneider to the characters made famous by Dana Carvey and Kevin Nealon on SNL, Hans and Franz.
He Once Foolishly Explained Civil Rights To A Man Who Helped Lead The Movement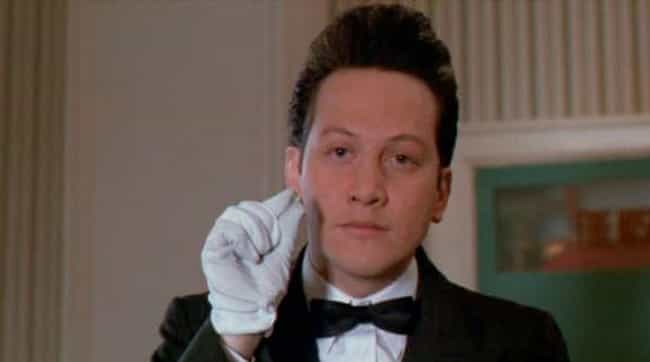 John Lewis is a civil rights icon and the only surviving person who spoke on the day of the March on Washington back in 1963. A historic photo even exists in which Lewis can clearly be seen marching on the front lines a few feet away from King in the 1965 march from Selma to Montgomery. Whether Rib Schneider was just ignorant of this information or maybe just confused, he felt the need to explain King's motivations to Lewis on Twitter, saying:
"Rep. Lewis. You are a great person. But Dr. King didn't give in to his anger or his hurt. That is how he accomplished & won Civil Rights."
Schneider was immediately blasted by other Twitter users for "whitesplaining" the civil rights movement to a guy that actually participated in it.
His Daughter, Singer Elle King, Distances Herself From His Name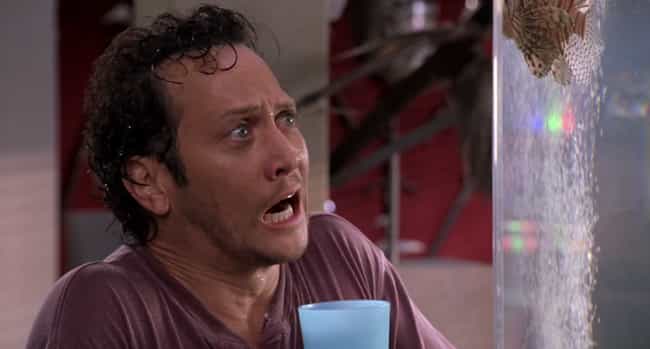 Rob Schneider has been married three times, the first to a woman he wed in Las Vegas three days after meeting her. They had a daughter together but divorced two years into the marriage. Schneider's daughter, Elle, kept her mother's last name King and uses it in her musical career. Elle King has gone on to have a Billboard top ten music hit and prefers to keep her distance to her father's name and reputation.
She explains:
"It's not that I wanted to be a famous person. I wanted to be a performer, but I worked really hard and I did everything myself and I took a name that... is my mother's name... I took that name because I wanted to be myself."