Setareh Janda reranked 4 of 0 total items on . Check out the original list to vote on it yourself!
Photo: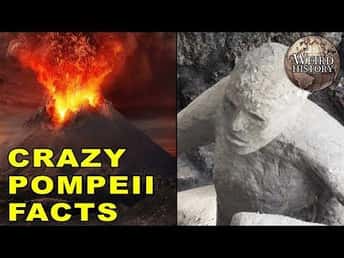 Photo: Lancevortex / Wikimedia Commons / CC BY SA 3.0

Extreme Heat From A Toxic Wave Of Ash And Gas Killed People Instantly

Volcanic eruptions happen in phases - it isn't simply a sudden downpour of lava over the land around the volcano. Though experts have debated which stage of the eruption people were most likely to succumb to, one thing is clear: None of them would have survived the fourth pyroclastic surge, a wall of searing ash and gas that quickly slammed into the city in the early morning of August 25.

When these boiling toxins hit someone, they immediately cause muscle contractions and what one expert called "heat shock" - and this accounts for the crouched, curled positions in which historians discovered so many of the victims. The heat and gas instantly killed anyone it hit, which included everyone who remained in the city. Since they passed in less than a second, there wasn't time for them to feel anything.