Weird History
What It Was Like To Be On The Front Lines Of A Viking Raid

Ten-foot spears, three-foot shields, and a thousand raving warriors - Viking combat was brutal, bloody, and often deadly. Whether raiding a defenseless monastery to haul off gold and jewels or lining up to battle a rival army, Vikings took no prisoners on the battlefield. The life of a Viking warrior started in childhood, when boys would train and hunt to learn the spear. But the warrior's life wasn't only for boys; shield-maidens fought alongside the men during Viking battles, throwing spears and fending off enemies. Sometimes Vikings also made love connections on the battlefield.
When battle dragged on, Vikings sent in the berserkers to smash through enemy lines. The elite warriors reportedly took performance-enhancing drugs to up their rage. And though the 19th-century stereotype of Scandinavians in horned helmets is a myth, some modern TV shows about Vikings capture the atmosphere of a battle's front lines. There are many accurate details on the TV show Vikings, though the series does have to edit out some Viking tactics too brutal for television.
back to page 1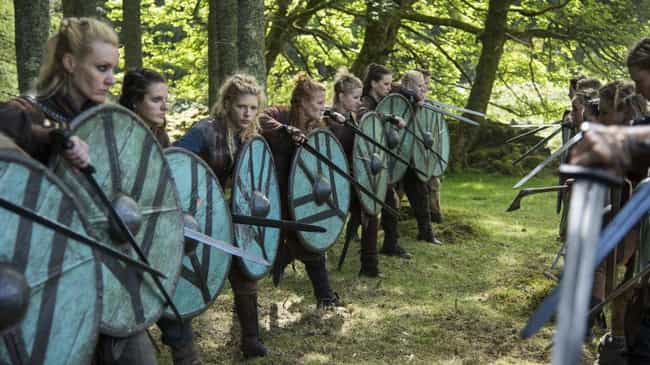 Shield-Maidens Fought Alongside The Men 
Viking warriors on the front lines did not always comprise men. Shield-maidens also fought in Viking raids and battles. According to Viking records, Viking leader Lagertha commanded a band of 120 ships of warriors. When her ex-husband Ragnar Lothbrok faced near-certain defeat in a fight, Lagertha sailed to his rescue, launching a surprise attack on the enemy from behind. Lagertha's ambush reportedly caused Ragnar's opponents to panic.
Shield-maidens also purportedly fought while disguised in men's clothes. Thus, they were sometimes indistinguishable from male warriors.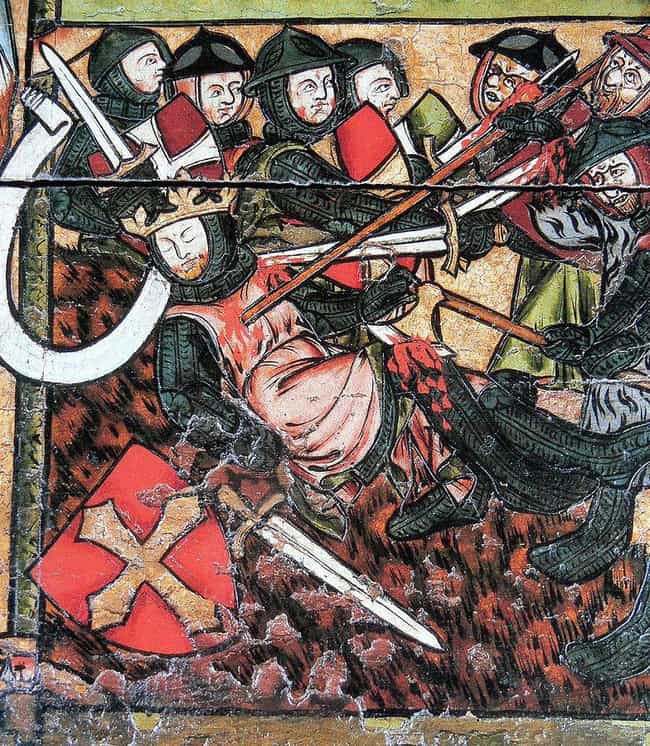 Warriors Could Snatch A Flying Spear Out Of The Air
Spears created terrifying chaos during Viking battles. Viking spears were almost 10 feet long, but their reach extended even further. The fiercest warriors could throw their spears across the battlefield to target far-off enemies. Skilled warriors could throw two spears at once, with one in each hand. Some warriors were reportedly able to catch a spear in flight and turn it back toward their enemy.
Because spears were the most common weapon used during Viking battles, fighters weren't safe anywhere within throwing distance.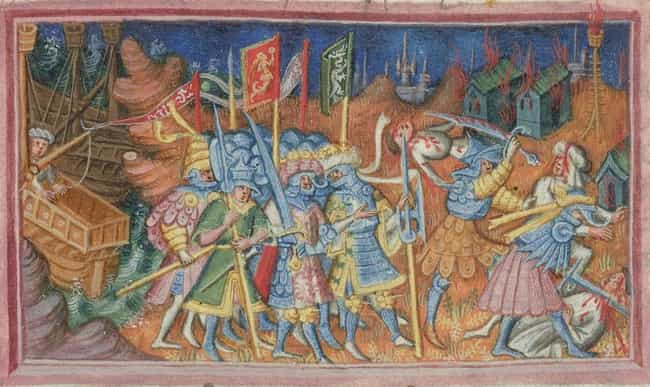 The Elite Hird Guarded The Viking Chief
During a battle, an elite group of warriors protected the Viking chief. They were known as the hird, which derives from a term for family or household. The hird was like a family to the chief, protecting his life with their own. These bodyguards did not only work on the battlefield. They defended the chief at all times, day and night.
Viking chiefs chose the best warriors from powerful families to serve as their hird. Wealthy and skilled chiefs might have as many as 60 hirdsmen protecting them on the battlefield.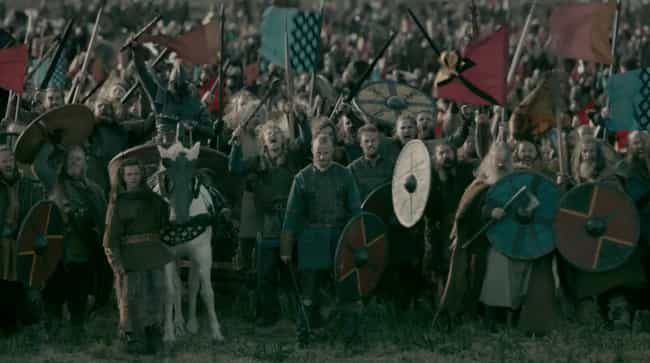 Thousands Of Vicious Warriors Stared Down Their Enemies
The front lines of a Viking battle would vary depending on the size of the fight. In smaller raids, particularly feuds between families, the clash might involve only a few dozen warriors. Larger battles meant entire Viking armies stared each other down. The biggest Viking armies contained between 4,000 and 7,000 men.
While the men were adept combatants, not all of them were full-time warriors. Viking fighters often went home to work as farmers, craftsmen, or merchants - if they survived the battle.