Total Nerd
Apparently, Being A Contestant On Nickelodeon's Double Dare Was Utterly Disgusting

Updated September 13, 2019
330.4k views
11 items
When you consider the best crazy kid game shows of the '90s and '80s, it's hard not to immediately think about Double Dare. Combining trivia, physical challenges, and over-the-top obstacles and hosted by the affable Marc Summers, it was must-watch TV for many kids. But while you may remember the show through a nostalgic, joyful haze, the truth behind Nickelodeon's Double Dare show is much stranger than you might think. Stories of what it was like to compete on Double Dare reveal a smelly, sloppy mess.
One of the weirdest Nickelodeon shows to ever air on the network, but also one of its most popular, Double Dare took the traditional game show format to new zany heights. Whether that be by making its competitors jump into various liquid mixtures to find tiny cloth flags, or running on human hamster wheels, Double Dare never failed to deliver a crazy time for viewers at home. For its contestants, though, things were more complicated.
back to page 1
The Production Was Done On A Shoestring Budget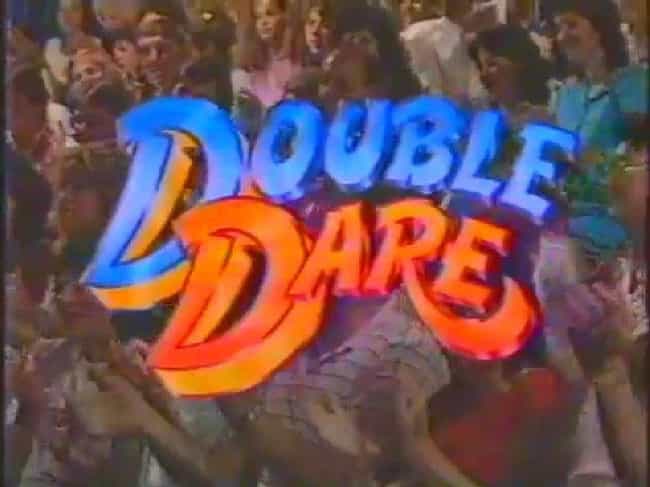 Double Dare's budget did not reflect its success. In fact, one of the biggest reasons Double Dare went into production in the first place was because the Nickelodeon executives were promised it could be done for very little money.
This meant that the show's pilot wasn't even shot on an actual soundstage or set – instead, it was staged in the basement of someone's house. But apparently that didn't affect morale, according to creator Bob Mittenthal:
"We actually shot a pilot using a couple of VHS camcorders in the basement of Geoffrey Darby's house in New Jersey. That's the way that they used to do all of their game show pilots. When they tested it, kids absolutely didn't care at all that it was shot on VHS in somebody's basement. They just wanted to see people get messed up."
Sometimes The Crew Forgot Key Pieces Of The Challenges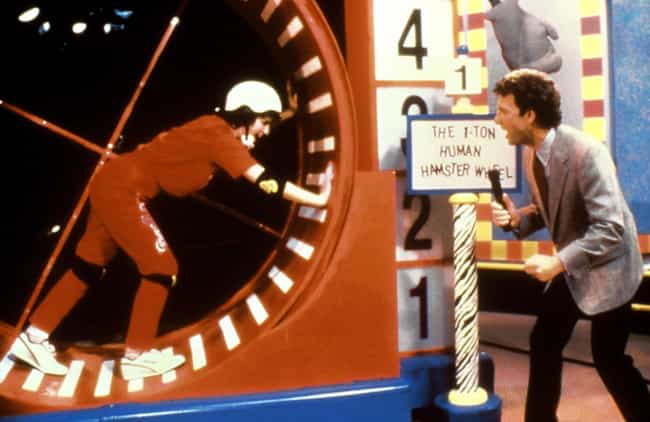 Double Dare was a beloved show precisely because of its chaotic nature. But as crazy as it was for viewers to watch, it was even more so for the crew and directors running everything on set. No wonder the crew occasionally forget to make sure everything was ready from time-to-time.
Director Dana Calderwood recounted one instance in particular, when the show's crew forgot to include the most important part of an episode's key obstacle course:
"Basically, it was a giant sack of feathers, and you would have to dig in there and find the flag and hand it to your partner and move on. What happened is that they dove in, and feathers were flying everywhere, so it was giving us the right look we wanted for television. And they couldn't find the flag. The entire 60 seconds went through, and they didn't find the flag, so we went and looked, and sure enough, they had forgotten to put the flag in."
Sometimes Entire Days Went By Without Winners
The joys of Double Dare weren't reliant on who won or lost. But because the show was still a game show, the producers and crew members wanted there to be winners as much as possible. This proved to be extremely difficult most of the time, thanks to the craziness of the show's physical challenges and obstacle courses.
Director Dana Calderwood talked about just how unpredictable the show's endings were from day-to-day:
"We really didn't know if we would have winners or not. Almost every game show has a stated number of wins per episode. Sometimes we'd go a long time without a winner, and there's not a lot that we can do because of standards and practices, and fairness issues and things like that, so you can't change the obstacle course midday.

The rules were that we had to pick an obstacle course and live with it all day, whether we had a winner or not. I do know that we were trying to get a winner a week. Out of 65 shows, we would have 13 winners."
The Floor Was Beyond Filthy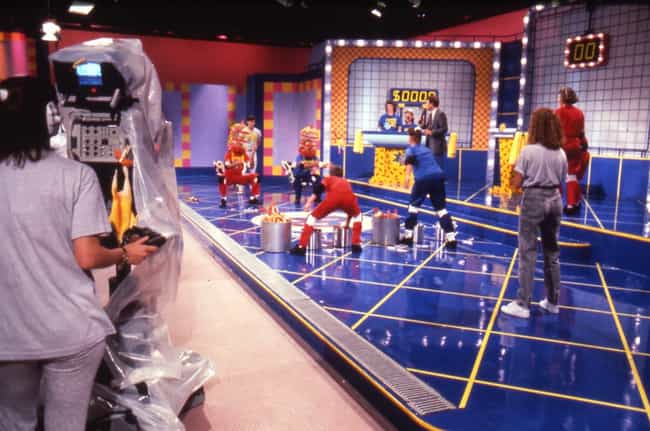 That bright blue floor was something of a liability to Double Dare. Not only did it reek, but its dirtiness actually started infecting anyone who came into contact with it, as Marc Summers recounted:
"At the end of season one, we'd done 65 episodes or something, and you figure, 'Well, hell. We'll never do this again. We'll get canceled.' Well, we got picked up, but they didn't clean that blue, shiny floor particularly well. So when they unrolled it, anybody who touched that floor broke out in the most disgusting blisters. It was like everybody had leprosy. It was the most bizarre thing in the world. Anybody who touched anything on that floor who then touched their face would break out in horrible stuff."