Weird History
What It Was Like To Live Through The 'Spanish Flu' Pandemic Of 1918-1919
Updated August 3, 2020
69.8k views
17 items
In 1918 and 1919, the world took on a new, invisible enemy: the so-called "Spanish flu" pandemic sweeping the globe. The pandemic left tens of millions of casualties in its wake as it devastated one community after another. Given the scale of the disease, what was it like to live through the influenza pandemic?
A particularly aggressive strain of influenza began infecting WWI troops in 1918. Though there isn't a consensus on where it came from, it's likely the strain originated in Kansas and spread to the rest of the world via troop movements.
The Spanish flu 1918 mortality rate differed from city to city, depending on the measures each community took to deal with the outbreak. Ultimately, more people perished in this pandemic than in WWI. In the United States alone, around 600,000 lives were claimed.
But the influenza pandemic of 1918 and 1919, even after it ended, wasn't just a medical catastrophe - it was also a lived experience. Most people knew at least someone who caught the flu. The epidemic impacted everyday life for Americans, many of whom felt anxious, horrified, and uneasy about the events unfolding before them. These private feelings did not stop them from the mass mobilization required to combat the epidemic, however. Whether stifling a sneeze, volunteering as a nurse, or abiding by quarantines, there was a part to play for everyone.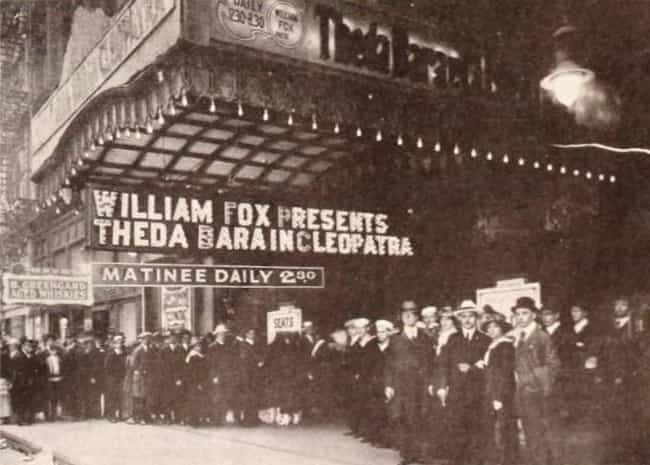 Dance Halls And Movie Theaters Closed Down
In order to prevent large gatherings of people in which the disease could spread, cities shut down entertainment venues that drew crowds. Dance halls and movie theaters closed in some cities, and large events were canceled. Though New York City opted to keep its movie houses open, the theaters were strictly regulated.
In October 1918, the peak of America's epidemic, Syracuse, NY, shut down traditional gathering spaces. The local newspaper lamented Syracuse being transformed into "a silent city":
There is absolutely nothing to bring residents to the center of the city during the coming 24 hours. It was to be a gasless, churchless, movieless, theaterless Sunday.
Similarly, Philadelphia shut down to the extent that one eyewitness observed, "The life of the city had almost stopped."
These social distancing measures worked: Cities that rigorously implemented them saw a reduction of cases and mortality rates.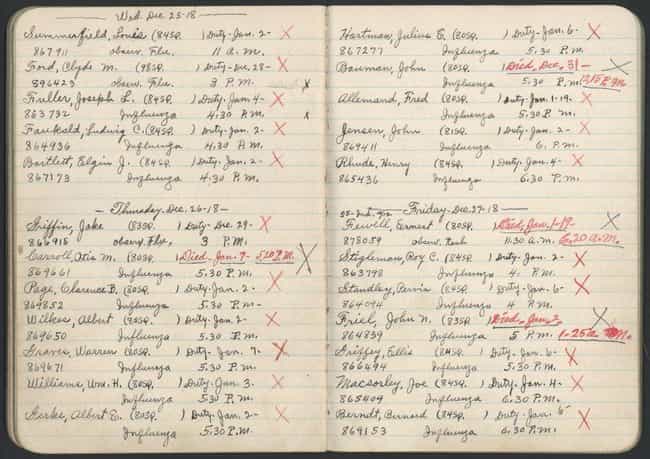 The Funeral Industry Couldn't Keep Up With The Body Count
The sheer scale and swiftness of the pandemic meant communities were overwhelmed by the body count. Morgues were so over capacity that some families kept the deceased in their homes until their remains could be collected.
In Philadelphia - one of the hardest-hit American cities - there weren't enough coffins for all the deceased. Some undertakers resorted to using packing crates.
One public health official encouraged communities to use the resources they had to manage the situation:
When you get back home, hunt up your wood-workers and cabinet-makers and set them to making coffins. Then take your street laborers and set them to digging graves. If you do this you will not have your dead accumulating faster than you can dispose of them.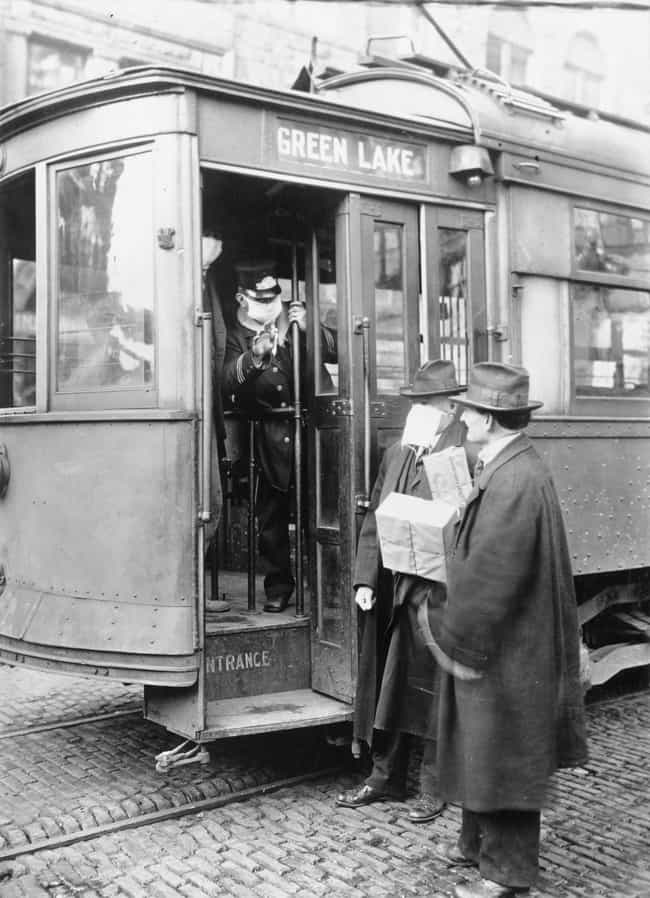 People Turned Wearing (Or Not Wearing) Masks Into A Political Issue
Gauze masks - which some people soaked in camphor for what they believed was added protection from the disease - were everywhere during the pandemic. Some places even required the use of masks. In Colorado, people had to wear masks while shopping; in Seattle, they wore masks if using public transportation. In San Francisco, anyone not wearing one could be fined or detained. San Franciscans even repeated a rhyming reminder: "Obey the laws, and wear the gauze. Protect your jaws from septic paws."
Some people resisted wearing masks, however, as a political statement about government overreach. They complained that masks were uncomfortable, ugly, and restricted freedom. A Los Angeles Times reporter said celebrities noted how "horrid" it was they had to go out without anyone recognizing them. Mask opponents said the coverings were "mere dirt and dust traps."
According to the San Francisco Chronicle, some said masks gave people a "pig-like aspect." Fines in that city were $5 to $10, or prison time (up to 10 days), for not wearing a mask. When San Francisco lifted its mask requirement law, the city celebrated with free drinks, ice cream, and gauze strewn about on the streets. When additional waves of flu occurred, mask opponents even formed an Anti-Mask League.
In January 1919, when the city of Pasadena, CA, passed a mask ordinance, the police chief told the Los Angeles Times: "It is the most unpopular law ever placed on the Pasadena records." Cigar smokers tried to get around the law by cutting a hole in their masks.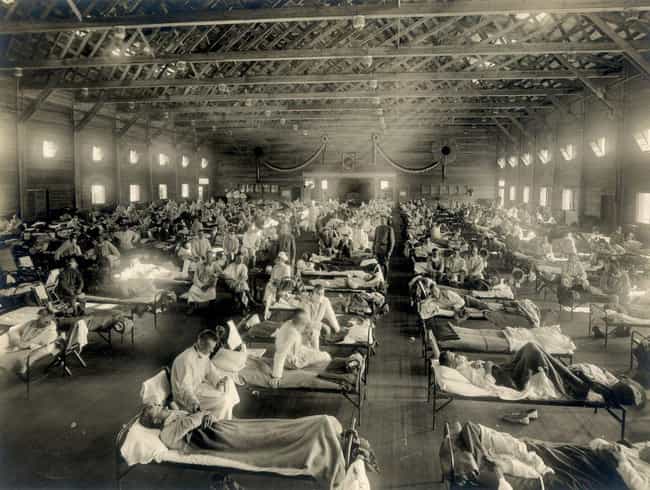 Private Residences - Including Frat Houses - Were Enlisted As Makeshift Hospitals
The number of influenza patients between 1918 and 1919 overwhelmed the American healthcare system. There simply wasn't enough space in hospitals to treat all the patients.
As a result, communities erected makeshift hospitals. Some were open-air hospitals; public buildings - like armories - and private residences alike were also transformed into medical centers.
The University of Missouri even commandeered fraternity houses and turned them into flu hospitals.