Kellen Perry
Updated December 4, 2019
578.1k votes
96.0k voters
7.7m views
30 items
List RulesVote up the most surprising and revealing things about life in the White House.
Ever wonder what living in the White House is like? That's easy: It's weird! Life in the White House for the first family (its only permanent residents) is like a cross between living in a fortress, a resort, and a museum - but somehow more unusual. From not being able to drive to having weak Wi-Fi, the country's leader has several liberties taken away while living in the White House. 
The truth about what it's like to live in the White House is stranger than fiction. Forget all those seasons of The West Wing or how White House life is portrayed in movies: In the actual White House, the president pays for his own food that isn't business-related; presidential children are sneaking up to the roof; and even the most powerful person in the world is scooping up dog poop. Enjoy these and many more facts about living in the White House: It's your patriotic duty!
Photo: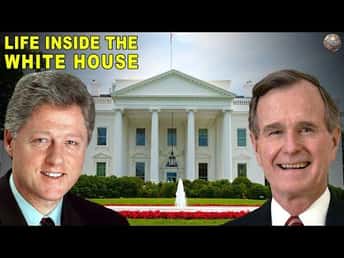 Photo: Shutterstock

There Is No Private Entrance Or Exit To The Residence

It makes sense the first family can't just come and go as they please, but did you know, according to The Obamas by Jodi Kantor, they do not have any private entrances or exits where they live? It's one of the downsides to living in a combination fortress/museum.

Staff and tourists have access to the Diplomatic Reception Room - close to where the entrance to the White House bedrooms is located - during regular operating hours, so the first family has to crouch behind brown screens to avoid detection.

22,620

9,270

Is this surprising?