Celebrity Trivia
What Really Happened To Jennifer Love Hewitt?

March 4, 2020
52.8k views
13 items
Jennifer Love Hewitt seemed to be nearly everywhere in the late 1990s after I Know What You Did Last Summer blew up her career. But a child star and beloved character on Party of Five, she was already on track for a big career before her breakout. Ever since her late-'90s rise to fame as the "sexy girl next door" type, Hewitt has been working on something - whether a television show, a book, or her family. Though she may have flown under the radar in recent years, Hewitt continues to put herself out there.
Born in 1979, Hewitt became a child star in Texas before moving to California to break into the movie industry. Though most people know her from TV and movies, Hewitt also wrote a book, created a comic series, and recorded several albums. After starting on TV, she successfully transitioned to movies before returning to the small screen. Hewitt also married and had two children, which led her to take several years off to raise her family. Her recent return to television was welcomed by many; even after almost 30 years in the industry, Hewitt still has a healthy base of fans behind her.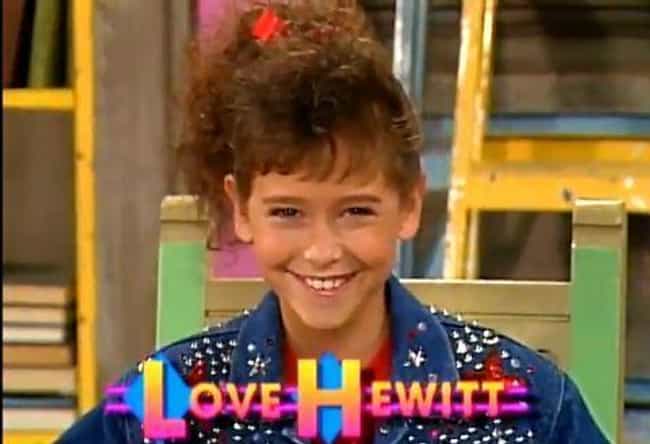 Her Big Break Was On The Disney Channel Show 'Kids Incorporated'
In early childhood, Hewitt began taking classes in dance and singing and became part of the Texas Show Team dance troupe. This allowed her to tour the world, singing and dancing in performances promoting LA Gear products. At 10, Hewitt took part in local pageants, winning the title of Texas Our Little Miss Talent. Not only did she win an award, Hewitt earned the attention of talent scouts in the audience.
Following their advice, Hewitt's mother moved the family to Los Angeles for better entertainment career opportunities. Hewitt's first real role was on Kids Incorporated, a variety show created by Disney. In the role of Robin, Hewitt showed off her singing and dancing skills from 1989-1991.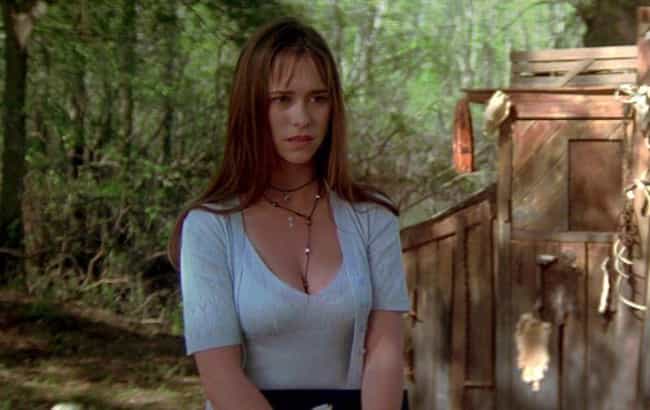 She Blew Up As A Movie Star After 'I Know What You Did Last Summer' And The Sequel
After Kids Incorporated, Hewitt starred in small roles in a number of television shows and movies, like Sister Act 2, before winning her next big role on Party of Five in 1995 at age 16. Playing Sarah Reeves for multiple seasons gave Hewitt a chance to demonstrate her dramatic chops, but it wasn't until 1997's I Know What You Did Last Summer that she really became a star.
The teen horror flick made $125 million, spawning a sequel. In addition to acting, Hewitt sang a song called "How Do I Deal" for the sequel's soundtrack. Luckily for her career, Hewitt didn't become typecast as a scream queen and instead became the "sexy girl next door" type in a variety of movies, like the high school comedy Can't Hardly Wait. She also appeared on magazine covers, like Maxim and Rolling Stone, as she blossomed into one of the biggest stars of the 1990s.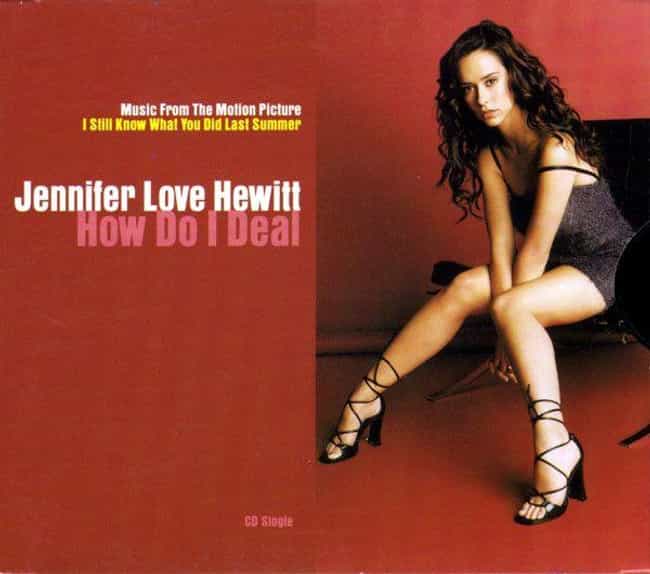 She Was A Pop Star In Japan And Made Music For Many Of Her Movies
Before her acting career took off, Hewitt wanted to be a pop star. She reportedly got on stage to sing for the first time at 3, when she performed "The Greatest Love of All" at a livestock show in Texas. Hewitt enjoyed the experience so much, she performed "Help Me Make it Through the Night" for an audience at a local restaurant music venue a year later. Appearing on Kids Incorporated allowed Hewitt to develop her music interest, singing as part of the children's chorus by performing "Toy Soldiers" by Martika in 1989.
After she sang "Don't Give Up" on the show, a Japanese producer of video games and music signed her to sing a cover of Blondie's "Heart of Glass" as a single. The company also produced a 1992 Hewitt solo album called Love Songs which was only released in Japan until 1997. During and after working on Party of Five, Hewitt put out two albums on Atlantic Records, a third on Jive, and recorded a single for the I Still Know What You Did Last Summer soundtrack. Though her albums weren't hugely successful, she became a pretty big music star in Japan.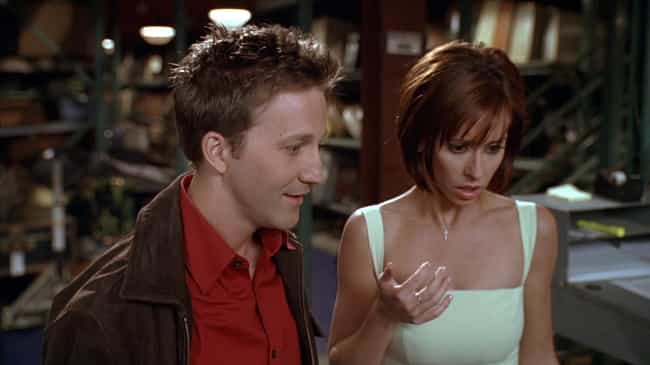 'Garfield' Became Her Highest Grossing Role To Date
In 2004, Hewitt took the role of Dr. Liz Wilson in Garfield: The Movie, playing the love interest and veterinarian of Garfield's owner, Jon. The movie reunited her with fellow late-'90s star Brecken Meyer, who'd acted with Hewitt in an uncredited role in Can't Hardly Wait. Unfortunately for Hewitt, Garfield received harsh reviews.
"All co-star Jennifer Love Hewitt is asked to do as a veterinarian is to stroll around in short skirts, though she does it very well," Boulder Weekly's Thomas Delapa wrote. Despite being disliked by many, the movie was a box office success, earning $21,727,611 during its opening weekend and $203,172,417 worldwide. It became Hewitt's most financially successful film to date, nearly doubling the worldwide box office numbers earned by I Know What You Did Last Summer.