Entertainment
All The Places You've Seen The Riverdale Actors Before (And Didn't Even Realize It)

Updated October 9, 2019
27.2k views
16 items
The Archie Comics-inspired series Riverdale took the world by storm upon its 2017 debut, instantly building a loyal and excited fan base and gaining positive reviews from critics. After all, it combines three of the things that make teen shows ridiculously compelling: love triangles, a mystery designed to spark theories, and a gorgeous cast.
One of the show's strengths has always been its ensemble. The cast of Riverdale throws together new talent alongside Hollywood veterans, ensuring the series is appealing to a vast array of TV fans. And thanks to Netflix acquiring exclusive international broadcast rights for the CW show, these fans come from all over the world, making Riverdale a global hit.
Finding the perfect actors to bring Archie & co. to life wasn't easy. According to producers, casting was a six-month process that began before the pilot had even gotten officially picked up. Thankfully, all that effort paid off and the series aired its fourth season in 2019. The Riverdale actors have amazing chemistry, which is a must for any teen show hoping to last in today's crowded TV landscape. But where have you seen these people before?
Some of the actors on Riverdale are newcomers, while others built pretty solid careers before starring in the CW smash. Past projects featuring Riverdale actors include popular series like Twin Peaks and Beverly Hills, 90210. Curious to find out more? Here all the places you've seen the Riverdale actors before.
K. J. Apa – Shortland Street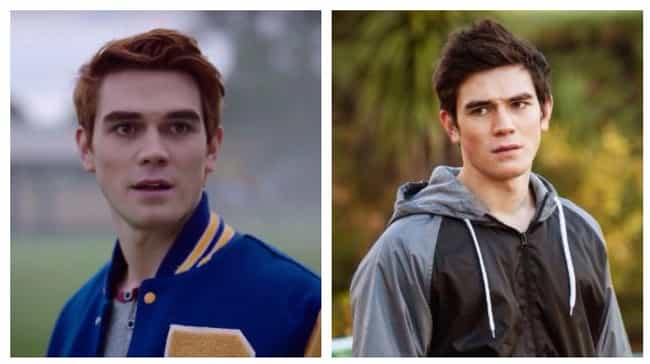 K. J. Apa (Archie Andrews) is a New Zealand actor. Before being cast in Riverdale, he was mainly known for playing Kane Jenkins in the New Zealand prime-time soap opera Shortland Street. The show is New Zealand's longest-running soap opera, set in a fictitious hospital. Apa even shared a scene with Ed Sheeran, which of course went viral after Riverdale gained some popularity. "I pretty much learned everything that I know on that show," Apa told The Last Magazine.
Besides Shortland Street, the actor also appeared in the movie A Dog's Purpose and had a role in the short-lived series The Cul De Sac.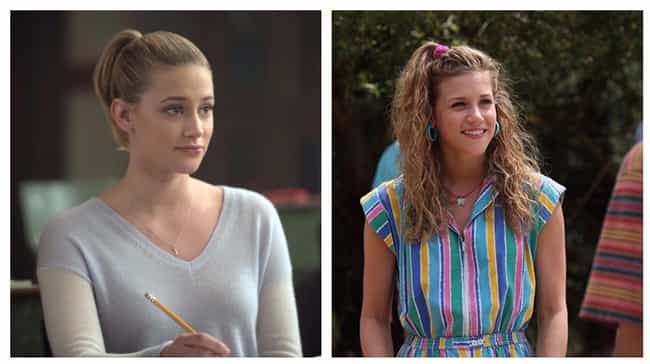 Lili Reinhart (Betty Cooper) racked up several credits before being cast on Riverdale. She had roles in movies like The Good Neighbor, Forever's End, The Kings of Summer, and Miss Stevens. Reinhart also appeared in the sitcom Surviving Jack alongside Christopher Meloni.
The actress was not shy about opening up about the struggles she faced during the beginning of her career. "I had so much anxiety booking work, and I spent almost five months holed up in this bedroom in this house just feeling anxious, waiting for my next audition, and not doing anything else. It was the most miserable time of my life," she told W Magazine. Thankfully, a therapist helped her, and shortly after she landed the role of Betty.
Age: 22
Credits: The Kings of Summer, Surviving Jack, Forever's End, Gibsonburg, The First Hope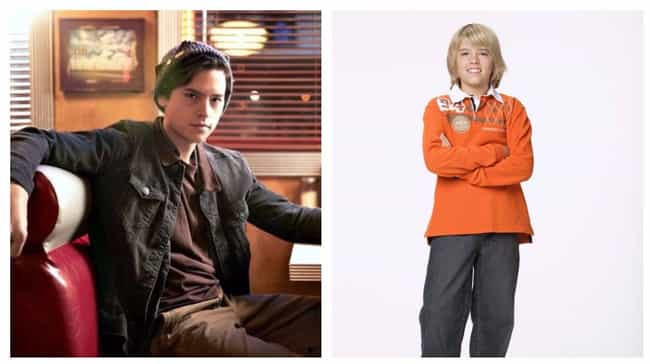 Cole Sprouse (Jughead Jones) is probably the most familiar young face in the Riverdale cast. Sprouse and his twin brother Dylan gained major recognition after starring in the popular Disney Channel show The Suite Life of Zack and Cody. Unfortunately, a TV reunion between the brothers is unlikely to happen anytime soon.
Sprouse also appeared in Friends as Ross's son Ben (where he was totally in love with Jennifer Aniston) and in Big Daddy, where he and Dylan shared the role of Julian.
He wanted to play Jughead to challenge himself. He told Collider, "Jughead is so different from Cody, who I played just before, and so different from most of the other roles I played, as a child star. I really wanted to see if I could do that, as a challenge to myself."
Age: 26
Birthplace: Arezzo, Italy
Credits: Big Daddy, The Suite Life on Deck, Eight Crazy Nights, The Master of Disguise, The Suite Life of Zack & Cody, + more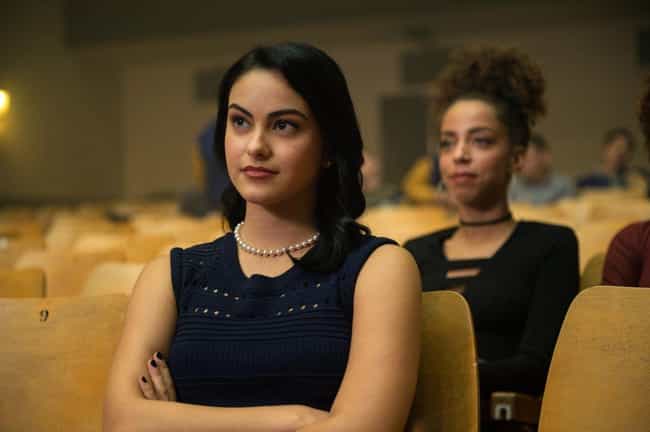 If you thought you saw Camila Mendes prior to Riverdale, think again – Veronica Lodge is her first role.
"Working in the entertainment industry is already a privilege, so having had absolutely no experience prior to Riverdale, I can fully embrace just how rare and special this opportunity is. Being trusted with the challenge to play Veronica has been the greatest privilege in my life thus far," Mendes wrote on Instagram.
Not a bad way to launch a successful career! Before Riverdale, the actress attended the NYU Tisch School of the Arts, where she graduated with a Bachelor of Fine Arts.