Comedians
Surprising Things Sarah Silverman Revealed On You Made It Weird

Updated June 30, 2017
1.2k views
15 items
The March 2017 interview on You Made It Weird with Pete Holmes featuring Sarah Silverman was actually the American comedian's second time appearing on one of the best podcasts of Nerdist Industries. Silverman, best known for The Sarah Silverman Program and School of Rock, likes to use humor to spark discussions about controversial topics and taboos. Pete Holmes certainly had a lot to discuss with her regarding her triumphant return, including Silverman's near death experience.
If you're not familiar with the format of You Made It Weird, Pete generally chats with his guests about comedy, sex, and religion - in that order. Unfortunately, they skipped right over the sex stuff, but there was still no shortage of interesting revelations. Let's take a look at what was revealed about Sarah Silverman on You Made It Weird with Pete Holmes.
Silverman Almost Died From An Abscess In Her Throat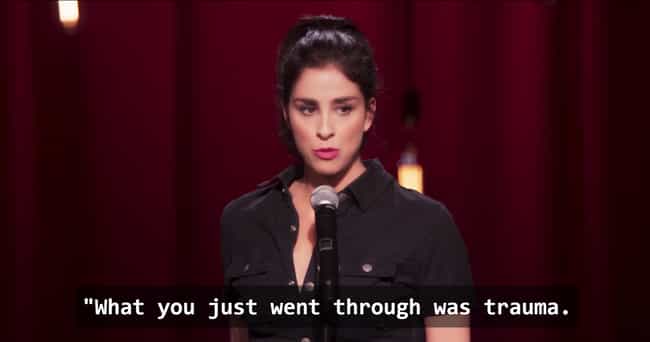 In late 2016, it was discovered that Silverman had an abscess in her throat that would certainly kill her if it grew any larger. She had to undergo a very risky emergency surgery, before which the doctors told her friends and family that she might not make it out. Fortunately, the operation went well, but recovery was hell.
Silverman had to be tied down for weeks in her hospital bed so she wouldn't pull out her breathing tube. Because of the opiates she was on, she literally thought she had been captured by ISIS and would wake up every few minutes in a panic from which her sister had to talk her down until it inevitably happened again.
When Silverman was finally sent home, she went through withdrawals from the opiates and Zoloft. She fell into an extreme depression and feared she would have committed suicide if not for her boyfriend's constant presence. Her takeaway from her near death experience? "We are ticking time bombs on a rock in outer space."
Her Mother Recently Died Of A Rare Auto-Immune Disease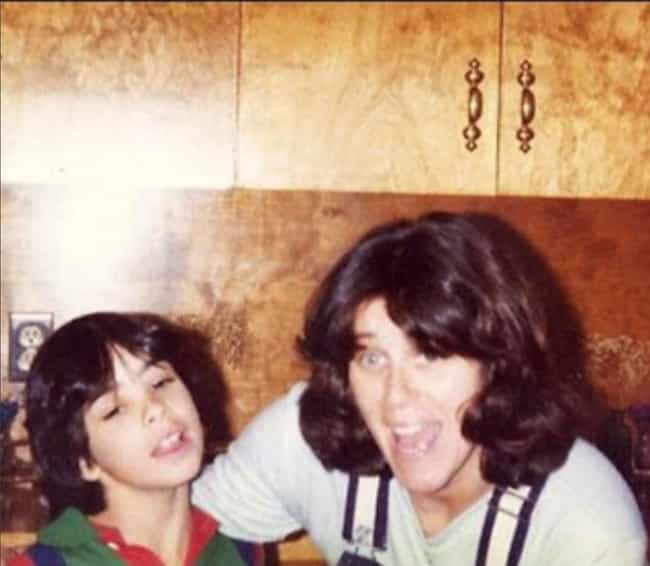 Silverman didn't share the name of the disease that claimed her mom's life, but apparently, it was extremely rare. Her mother's immune system essentially attacked her own blood cells as they were produced in the bone marrow. She said her mother was essentially dying for 25 years. When she got the news that her mom had passed, she was working on a show with Tig Notaro called Lady Dynamite.
Notaro had recently lost her mother as well, and again shared a profound sentiment with Silverman that helped her. She said, "The world is split into two groups: People who know what it's like to lose their mom, and people who have no idea what's coming." Notaro then called to cut shooting short for the day and drove Silverman home.
She's Known Dave Chappelle Since He Was In High School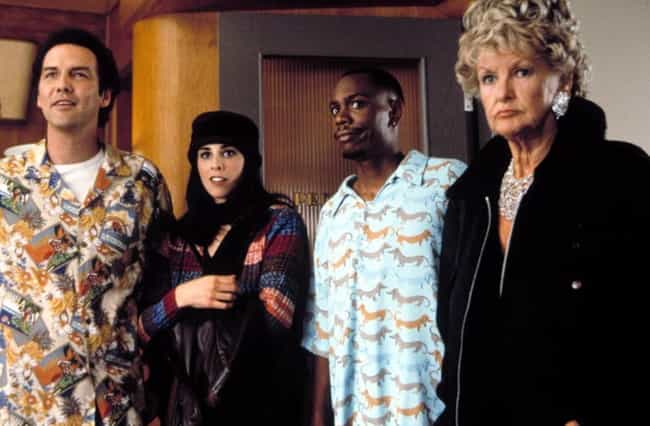 In the 359th podcast of You Made It Weird with Pete Holmes, Silverman shares that when she was just getting into comedy, she did a show in Washington, DC, that was emceed by Dave Chappelle. At the time, Chappelle was still in high school, but she thought he was outrageously funny and brilliant. They ended up going to McDonald's together after the show but, unfortunately, the story ends there because Holmes interrupted her to talk about himself.
She Was Once High On Mushrooms While At The World Trade Center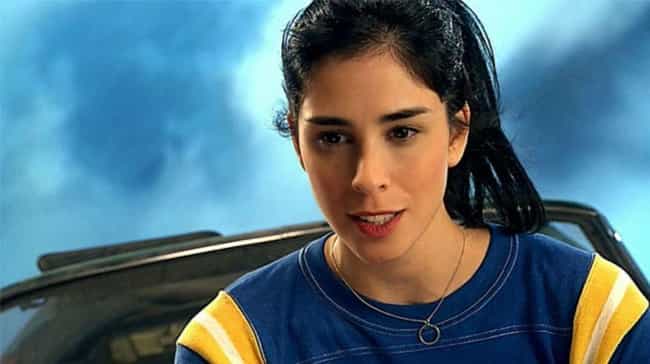 Silverman says she was 18 or 19 when she did mushrooms for the first time. While she was high, she went to the World Trade Center. Her most vivid memory from the day was of the gift shop on the top floor. There was a woman working at the counter of the gift shop, but the counter faced inward, so the cashier didn't have a window view. In her altered mental state, Silverman felt quite devastated for this woman who couldn't look out the windows at work, so she cried hysterically at the top of the Trade Center.