Behind The Scenes
What The Cast Of 'Saturday Night Live' Thinks About The Show

Airing its first episode on October 11, 1975, Saturday Night Live has entered its 45th year as an American television institution. The recipient of 157 Primetime Emmy Awards and another 428 nominations, the brainchild of Lorne Michaels has launched the careers of some of the most successful comedians in entertainment history.
Though the show has seen its fair share of peaks and valleys in terms of ratings since its inception, every so often, a new and exciting cast comes along that moves the series forward. In the 1970s, SNL featured the likes of Bill Murray, Dan Aykroyd, John Belushi, and Gilda Radner. In the '80s, Eddie Murphy skyrocketed to fame, while Billy Crystal and Martin Short further proved a sketch comedy television program could indeed become a springboard to success.
The 1990s brought a bit of a renaissance to SNL, as cast members Mike Myers, Adam Sandler, Chris Farley, Will Ferrell, Chris Rock, and Tracy Morgan all brought something unique and exciting to the stage each week. The turn of the millennium introduced fresh faces like Tina Fey, Kristen Wiig, Amy Poehler, Seth Meyers, and Andy Samberg.
However, with over 150 different repertory players across 45 seasons, there's bound to be those who were less than pleased with the time they spent at Studio 8H. Who are they and what did they say? And what about the actors that loved performing at 30 Rock?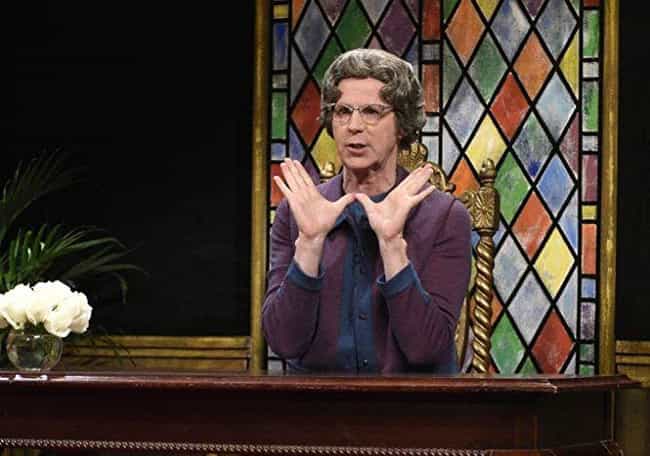 Before Wayne's World was a movie, it was a regular skit on Saturday Night Live in the early 1990s. Starring alongside Mike Myers, Dana Carvey's Garth is an indelible piece of Saturday Night Live history. Of course, Carvey played plenty of other wonderful characters, such as the Church Lady, Hanz, and President George H.W. Bush.
So naturally, Carvey understands a thing or two about impersonating a character too much, even one as successful and Emmy-winning as Alec Baldwin's Donald Trump. Speaking with The Hill, Carvey wondered how much more shrill Trump will get and, in turn, where the comedy will go - despite an almost endless array of new material surrounding the president.
"I'll find myself getting Trump fatigue in my stand-up and then something will change, I'll find a different rhythm, it'll get interesting again," the star of the 2017 Hulu documentary, Too Funny to Fail, says. "But I'm just as interested in doing other presidents around Trump and juxtaposing."
Age: 63
Former Saturday Night Live writer and Weekend Update star Tina Fey appeared on David Tennant's podcast, David Tennant Does a Podcast, in April 2019 and said she was both "glad" and "relieved" to no longer be on the long-running NBC show. "The culture is so ugly and the political climate is so ugly," Fey said.
Famously portraying former vice presidential candidate Sarah Palin, Fey believes SNL no longer holds the type of power it once did to sway public opinion.
"I think you can shine a light," Fey said. "You can help them articulate something they're already feeling about a given person."
Fey also mentioned that she didn't want to be in a scene with Sarah Palin when Palin famously appeared on the show in October 2008.
"I didn't want to be in a two-shot with her," Fey said. "Because I just thought, 'Well, that's what they'll show when I die.' When I die, that's what they'll show on the Emmys."
Age: 48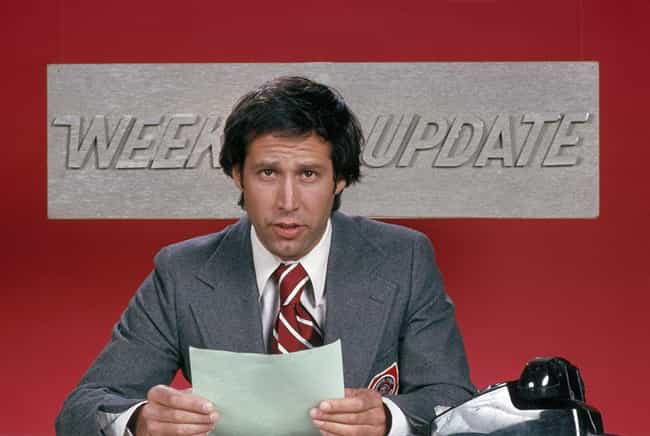 Best known for his portrayal as Clark Griswold in the National Lampoon's Vacation franchise, Chevy Chase was the show's first original cast member to leave for greener pastures. Chase, who has since hosted the show eight times through 1997, and has appeared on numerous occasions as a special guest through 2015, has been downright critical of the show he once helped put on the map.
In a 2018 interview with The Washington Post, Chase admitted that, while performing on SNL, he "never had more fun" and "really loved it and enjoyed it." He was especially complimentary of Gilda Radner, Dana Carvey, and Dan Aykroyd, calling him "the funniest guy on the show."
However, that's where the pleasantries end. Chase would go on to lambaste SNL and some of its past cast members.
"I'm amazed that Lorne [Michaels] has gone so low," Chase said. "I had to watch a little of it, and I just couldn't f*cking believe it. That means a whole generation of sh*theads laughs at the worst f*cking humor in the world."
Speaking about Will Ferrell, Chase said, "Just not funny." On Tina Fey, "I didn't see what all the folderol was about." Clearly, Chase is also not a Kristen Wiig fan, saying, "She had two things going for her. She had clear-cut chops, and she was pretty, too. But what happened to her? Where did she go?"
Age: 72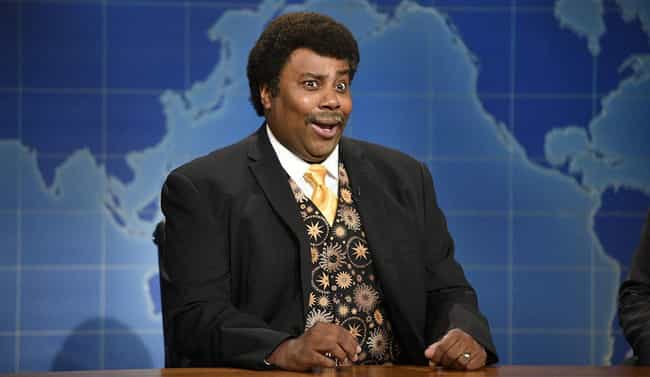 It's amazing to think that Kenan Thompson is the longest-running cast member in the history of Saturday Night Live. Having earned his first Emmy nomination in 2017 for the comedic song "Last Christmas," which was co-written with Chance the Rapper, Thompson told Deadline in 2018 that he'd "happily stay on the show forever."
"They're [SNL castmates] like my big giant family," Thompson said. "It's spending quality time and doing quality work with quality people. If it was possible I'd stay forever and just retire as the one guy that never left, basically. I'd be totally fine with that, but at the same time I still have aspirations."
Now part of the SNL old guard, Thompson is ready, able, and willing to take new cast members under his wing, even if they don't necessarily need it.
"Every cast member that comes in there, if they get the job, they're ready to do it so they don't need much advice," Thompson said.
Age: 40