Living
Everything Hollywood's Finest Looked Like at the 2016 Emmys

434 votes
95 voters
12.1k views
19 items
List Rules Vote up the most spot-on celebrity/random things lookalikes from the 2016 Emmys.
Every year the Emmy Awards serve as a way for the good folks of television to pat themselves on the back before the start of a new television season, with the added excitement of dressing like complete weirdoes. Emmy fashion can be so strange that we're beginning to think there's some kind of rule against dressing goofy at the Golden Globes. For anyone hoping to see some weird looking celebrities on award night, 2016 Emmys fashion did not disappoint. As per usual, the celebrities who walked the red carpet seemed to take their fashion inspiration from everywhere except a department store, so we ended up with some truly weird looks for the 2016 Emmys. Prepare to be amazed and appalled at Emmy 2016 fashion.
It's hard to pinpoint what the singular inspiration was for fashion at the 2016 Emmys. Even the meekest of weird outfits seemed like they were trying to make some kind of post-modernist statement on the cult of celebrity fashion, and at times it felt like everyone was trying to win the coveted prize of Worst Dressed Emmys 2016 Bad Boy/Girl. It was a weird year for clothing. There were modern art pieces retrofitted into "cltohes," overt references to British comedy, and a few outfits that seemed to ask the question, "Tumblr?" Get ready to gawk at the outlandish, and kind of Hunger Gamey, costumes that made their way down the red carpet, and make sure to vote up the celebrities who most looked like strange things at the 68th annual Emmy Awards!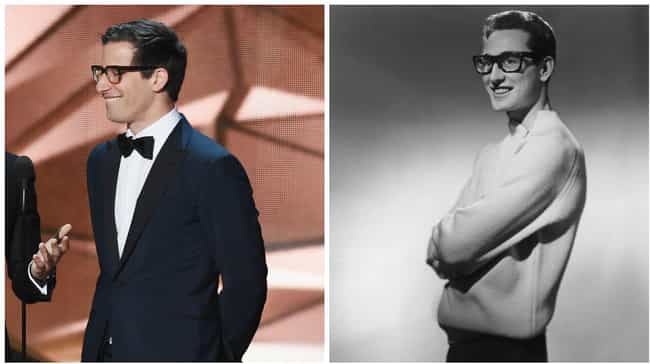 So does that make Louie Anderson the Big Bopper? And if so, who's Ritchie Valens?

Agree or disagree?
see more on Andy Samberg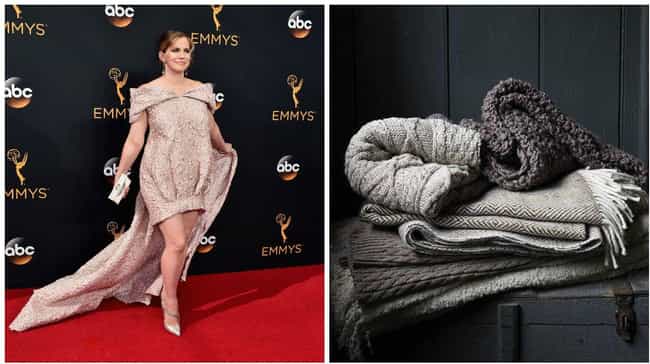 Or is she the ghost of boho chic?

Agree or disagree?
see more on Anna Chlumsky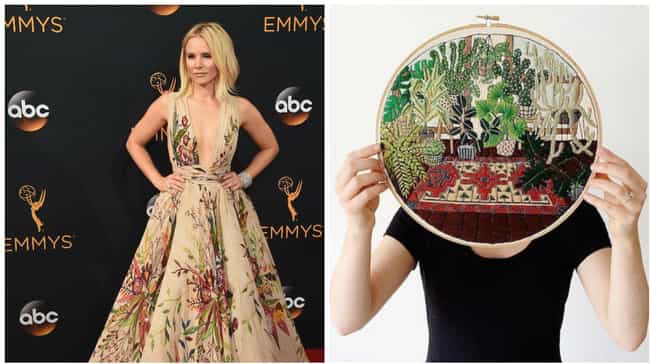 Her hair is actually made out of yarn.

Agree or disagree?
see more on Kristen Bell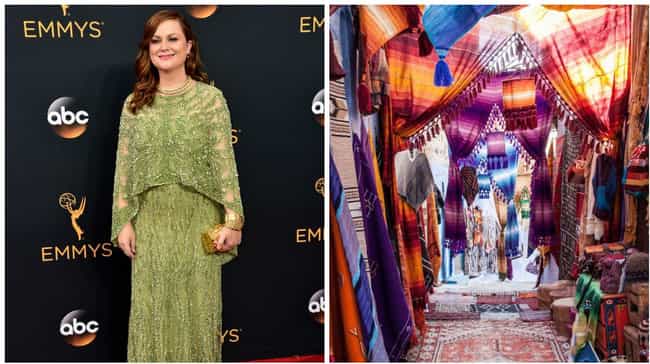 Very fancy, very funny, and her thread count is off the hook.

Agree or disagree?
see more on Amy Poehler