Entertainment
Everything The Stars Looked Like At The 2017 Academy Awards

594 votes
119 voters
1.6k views
30 items
If you're a famous movie person who manages to make it all the way to the Academy Awards, you probably have a team of people working with you, and at least one of them is a fashion consultant of some kind. But why even pay that person if you're going to walk down the red carpet looking like an Italian chef or Freddie Mercury from 1977? Some of the 2017 Academy Awards fashions were straight-up bonkers. Maybe there are so many celebrity fashion statements because it feels like the world can end at any moment, and the beautiful people have just got to get their ya-yas out before there's never another Oscar ceremony. Or maybe celebrities just enjoy looking like a bunch of weirdos. Whatever the case, you keep doing you, celebrities.
2017 Oscars fashion was a continuation of the insane outfits that you may have noticed in 2016. Almost every dress and suit that made its way down the red carpet was adorned with something goofy, and there were even a couple of surprising celebrity lookalikes. The 2017 Academy Awards was super weird, and the audience should've known that it was in for something strange when so many odd outfits made their way down the red carpet. Whether you're into the absolutely bananas outfits or not, you've got to give the celebs credit for following their bliss and dressing like absolute crazy people. Check out everything that the stars looked like at the Academy Awards.
back to page 1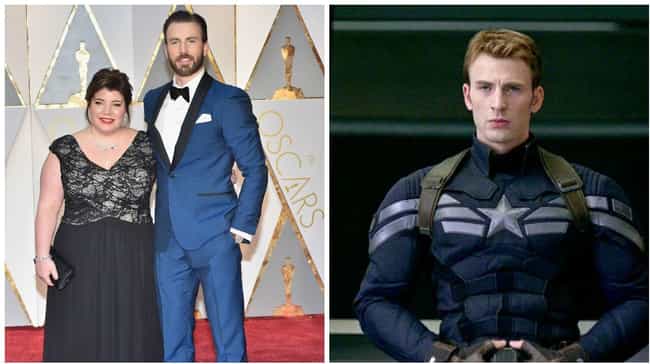 Agree or disagree?
see more on Chris Evans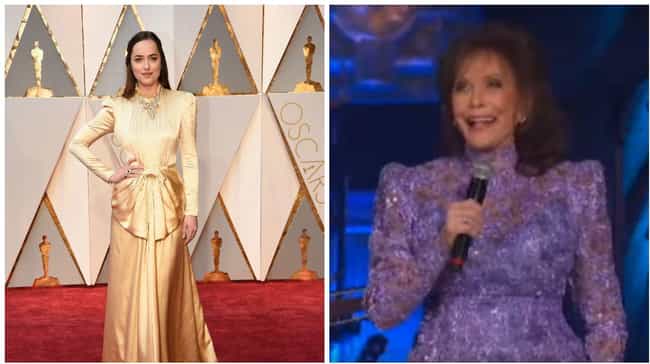 Agree or disagree?
see more on Dakota Johnson

Agree or disagree?
see more on Pharrell Williams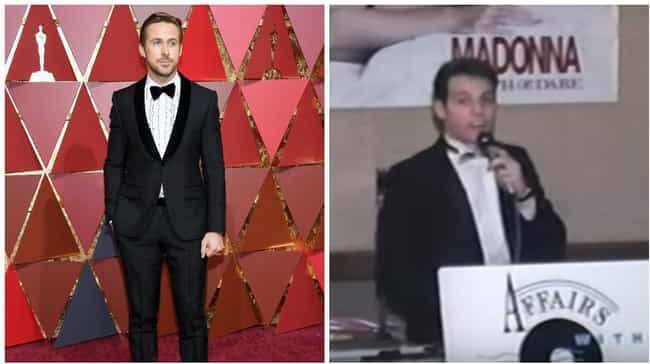 Agree or disagree?
see more on Ryan Gosling